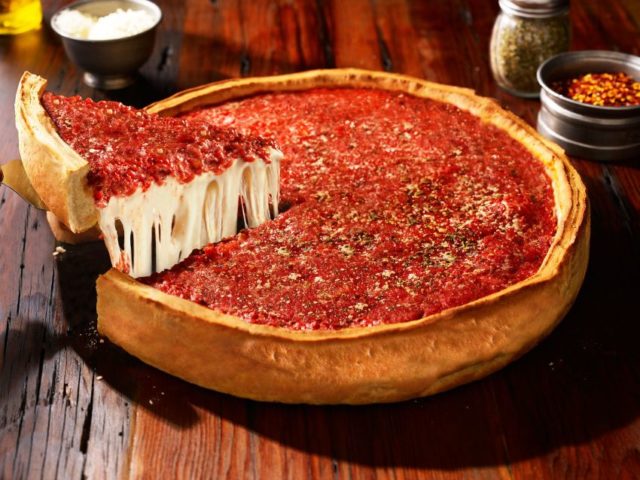 Chicago is famous for its winds, but it also has something to offer in the cousin department. The Windy City is home to several fantastic dishes that can be found only there. If you want to treat your stomach to some Chicago food we recommend that you try the deep-dish pizza, the classic Chicago-style hot dog, and the Italian Beef.
ITALIAN BEEF – The Best Chicago Food
This is famous Italian beef sandwich which traditionally comes roasted, but it's also juicy at the same time. This sandwich comes in different flavors. You can have it hot (with giardiniera peppers), sweet (with sweet peppers), dipped/wet (the bread is quickly dunked), juicy (wetter) or soaked (even wetter!). Chicago food is unique because a lot of history comes with it.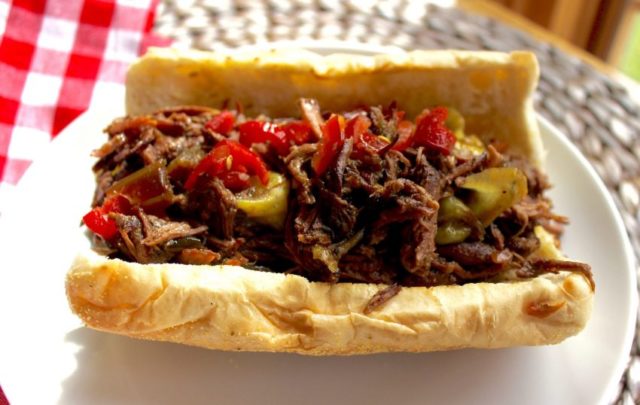 This particular sandwich was invented by Al's Beef in Little Italy during 1938. Since then it gained fame and recognition. It was even named as one of the best sandwiches in America by Esquire Magazine. Travel + Leisure put it on their Top 10 Sandwiches List. There's no kidding around with Chicago food.
Another location where you can taste this beef is at Mr. Beef on Orleans. This is a small place, not really a restaurant, but what matters is the food you can get here. The food from this place is so famous that even Jay Leno gave his approval.
DEEP-DISH CHICAGO PIZZA
Ouuuch, this pizza is something else. You shouldn't think it will be classic thin pizza with extraordinary toppings. This dish is fat, it's soft, it's baked in a deep pan, and cheese is immediately added. Other ingredients come with your desire. On the top, you get pure tomato sauce. The layer of tomato sauce does come thick, don't worry about that. The final result is volcano hot, buttery pizza with a crackling crust.
This pizza was created by Lou Malnati's Pizzeria which is a family business. The ingredients for every pizza are hand-picked. The sweet tomatoes and fresh mozzarella come from the same supplier that supplied this pizzeria for more than 40 years. Talk about the tradition of Chicago food.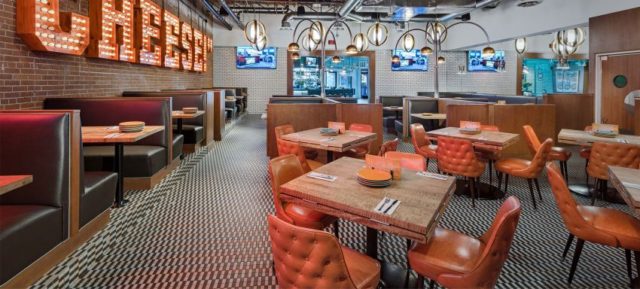 Giordano's is also one pizza-place that serves this type of pizza. They also add their own touch with now-famous stuffed pizza. They achieve this by doubling-down on the crust. The second layer of crust has an additional portion of melted cheese. Compared to regular product, these pizzas are 40% bigger.
Another spot worth your time and money is The Original Gino's East of Chicago whose interior is unique. The walls are covered with graffiti and writings of its customers. You can leave your mark too.
CHICAGO-STYLE HOT DOGS
The Chicago-styled hot dogs are also another dish with a long history. It was born during the great depression. The recipe is simple. An all-beef hot dog on a poppy seed bun. The basics are followed by yellow mustard, relish, tomato wedges, chopped onions, a pickle spear, hot peppers and celery salt. It might sound ordinary, but tasting it, it's otherworldly.
To feel the real deal Chicago hot dog go to Portillo's. There you can pick the size of your HD. It varies from standard to jumbo version.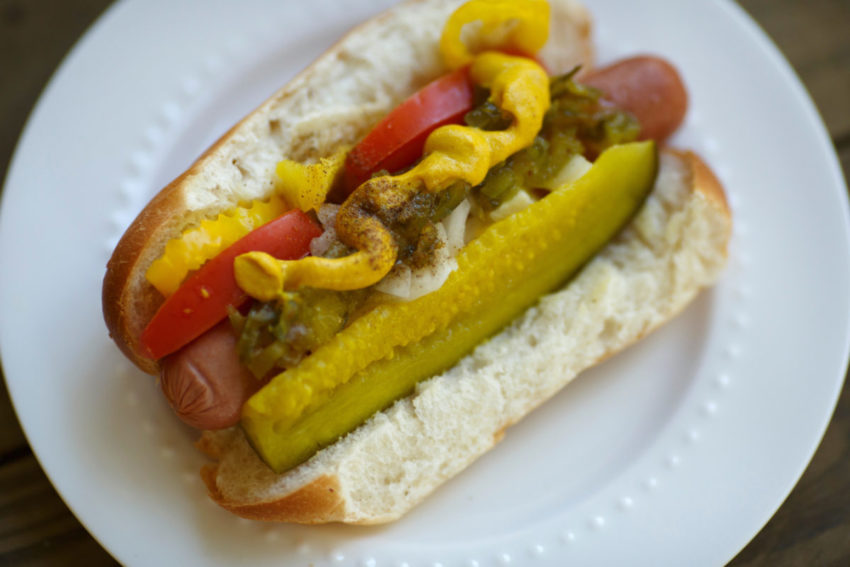 But, don't think this is the only place where you can get unique Chicago hot dog. Walking around Chicago neighborhoods, you will bump into many good places. Just some of them include George's Hot Dogs or Red Hot Ranch and Franks 'N' Dawgs or The Wiener's Circle in Lincoln Park.
The best thing about all of this is that you can have a meal of your life for just a few dollars. Also, we have advice for you. It's not a smart thing to order your hot dog with ketchup in Chicago.