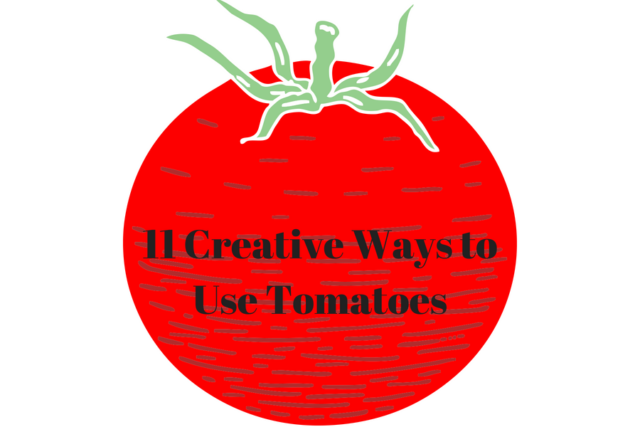 The season of tomatoes has arrived. Everyone who adores tomatoes now can enjoy endless recipes that are made with it. They can be used in various forms and meals, catering to everyone's taste. We present you 11 recipes where you can use tomato and be creative.
1. Tomato Salad
With the arrival of warmer months, people usually tend to turn towards eating more salads, since they are usually light and refreshing. So here is an idea for one interesting salad with tomatoes. Mix tomato with Herbed Ricotta and Balsamic Vinaigrette or a Corn and Basil Salad and enjoy yourselves a nice, tasty meal.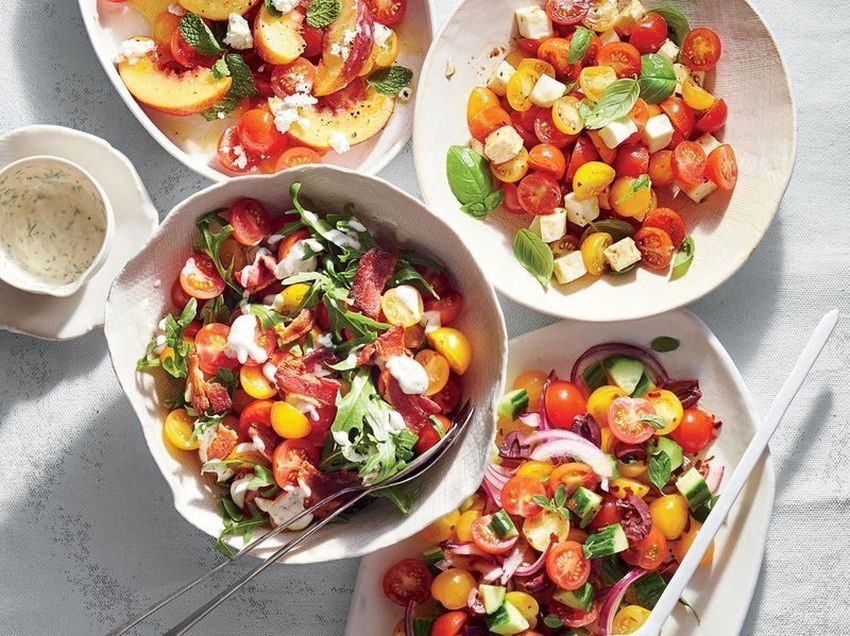 2. Tomato Salsa
There are variations on this dish, depending on someone's taste of course. One of the ways is to have your chunky salsa covered with Grilled Salmon with Tomato-Avocado Salsa or Red Snapper with Chunky Tomato-Watermelon Salsa. For those who are in favor of cooked salsa we recommendSeared Salmon with Balsamic-Blistered Tomatoes or Chicken with Chorizo and Tomato Salsa.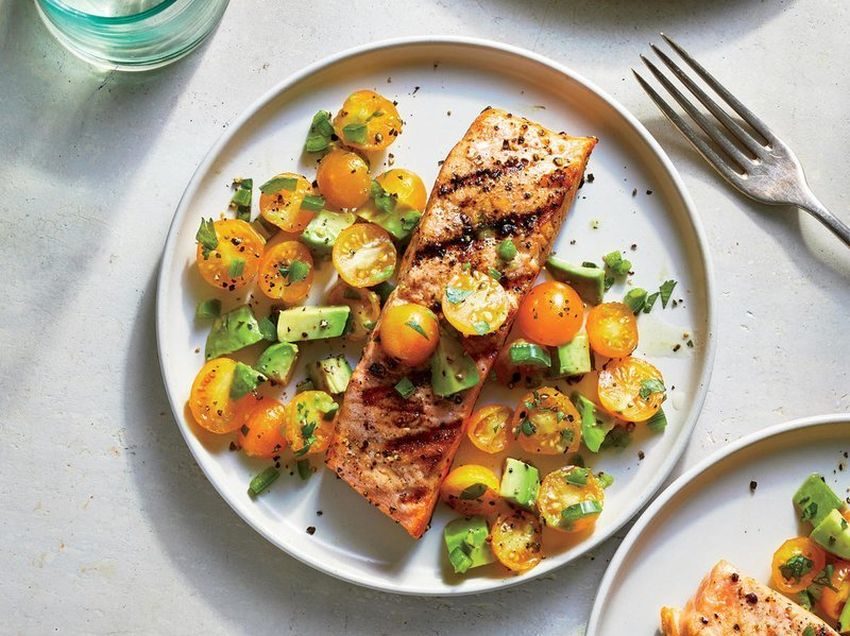 3. Tomato Soup
You can be very creative when it comes to soups and their ingredients. Tomato always comes as a fine addition.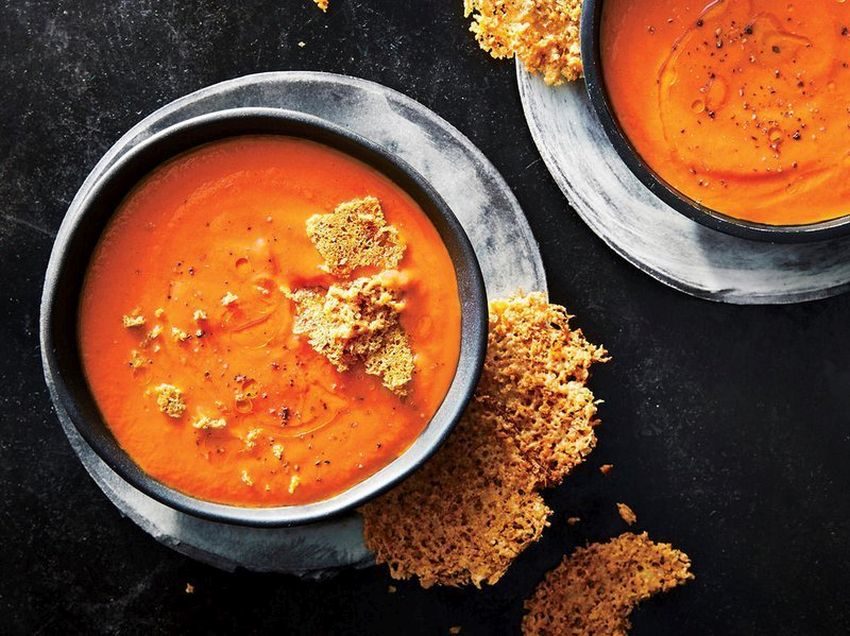 4. Tomato Pie
Even though pie is usually association for a dessert, pies with vegetables also come in handy on warm months. Spoon tomato over Tomato-Leek Pie with Quinoa Crust or use it in the delicious Zucchini Pie.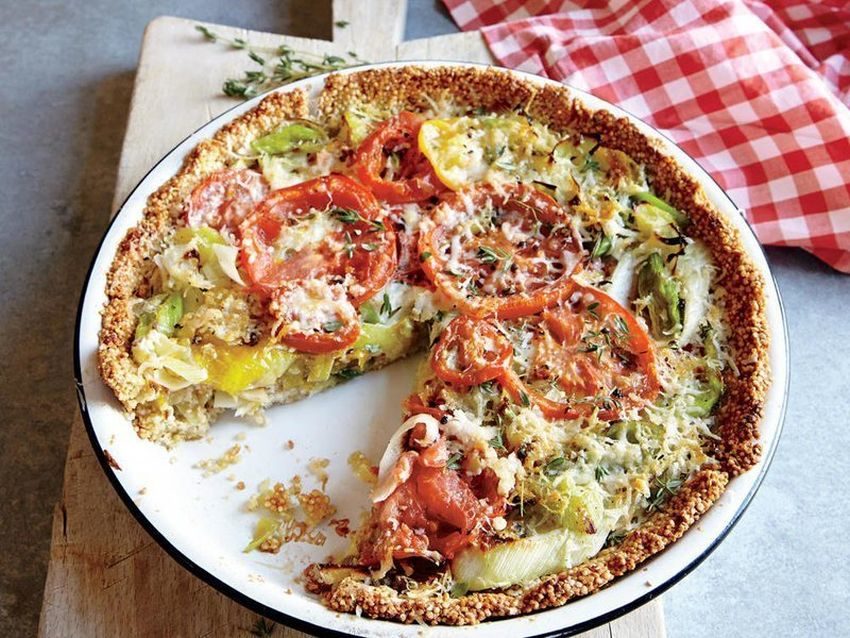 5. Tomato Pasta
Not comes so good in the summer month as pasta covered with some tomato topping, such as Roasted Tomato Mac and Cheese, Garlicky Kale, Sausage, and Tomato Pasta or the 20-Minute Tomato, Basil, and Chicken Pasta.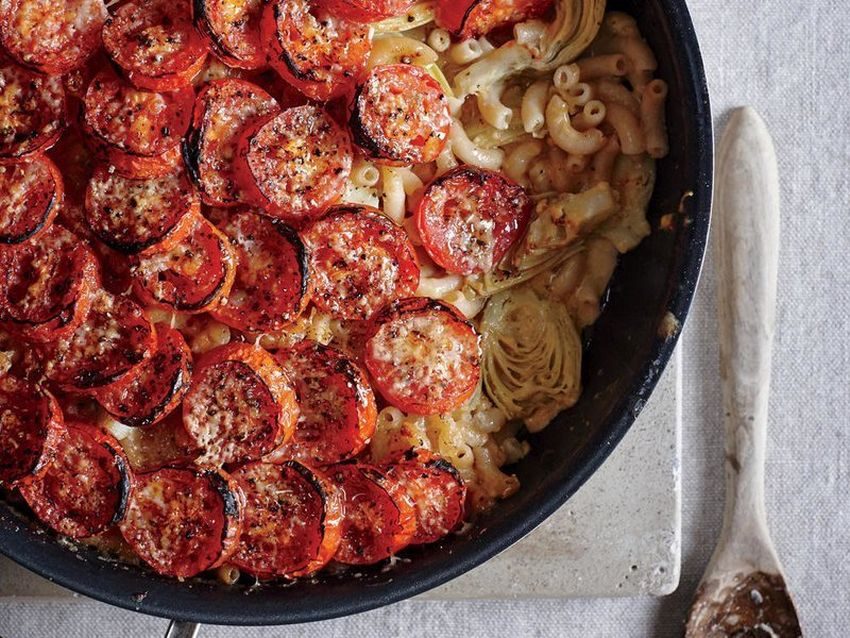 6. Skillet Meals With Tomato
If it is prepared in one pan and it doesn't take away much time to have it on the table, that's a summer recipe. Indulge yourself in Chicken Breasts with Brown Butter-Garlic Tomato Sauce, a 20-minute Creamy Chicken-Tomato Skillet or Fennel, Tomato, and Feta Skillet Bake which is prepared without meat.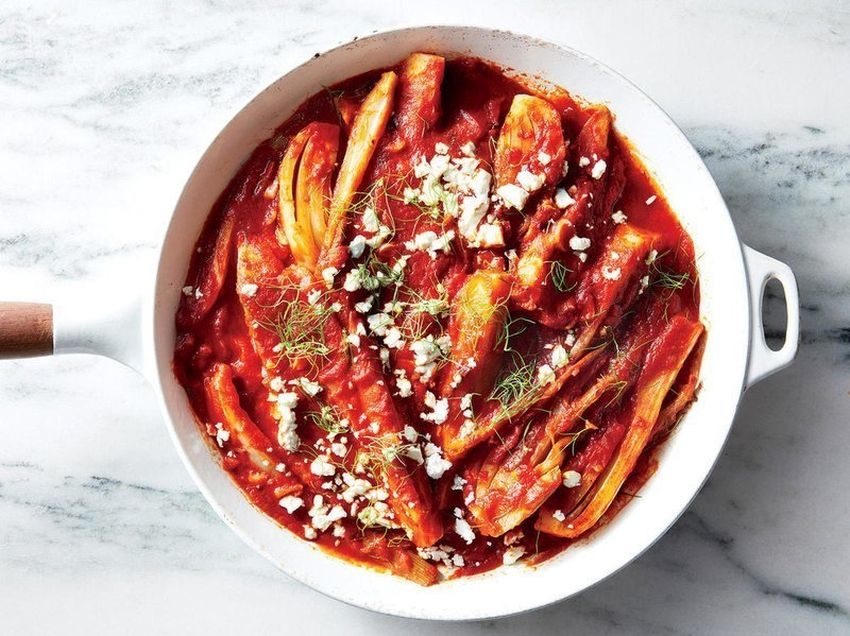 7. Tomato Pizza
You can use cherry tomato with comes perfect with Tomato-Ricotta Pizza or try to find some fresh tomato on the market for Tomato, Basil, and Corn Pizza. If you are in a hurry then try out 20-Minute Sausage and Tomato Mini Pizza.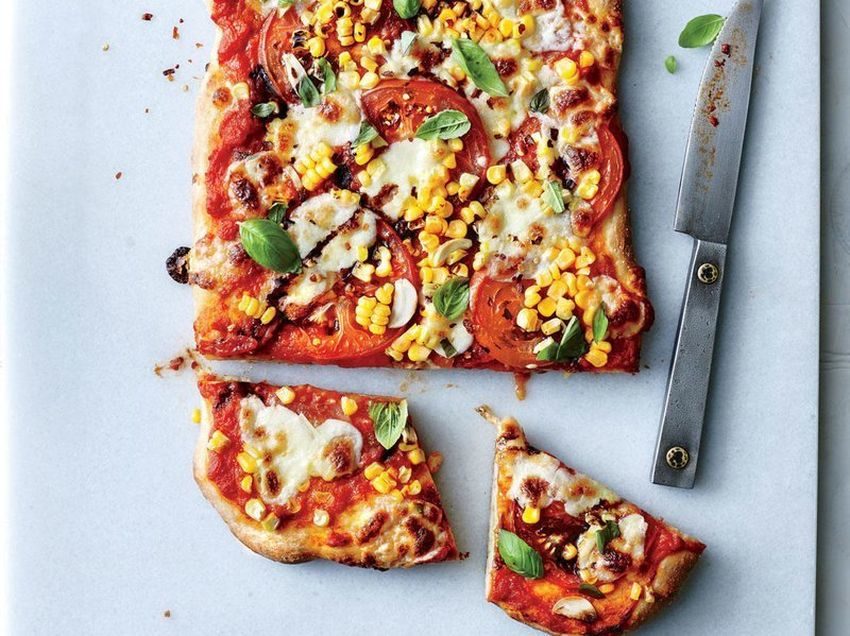 8. Tomato Side Dish
Whenever you make grilled proteins it's nice to have tomatoes on the side. They give a special flavor when paired with Tahini Marinated Chicken Thighs with Cucumber-and-Tomato Salad.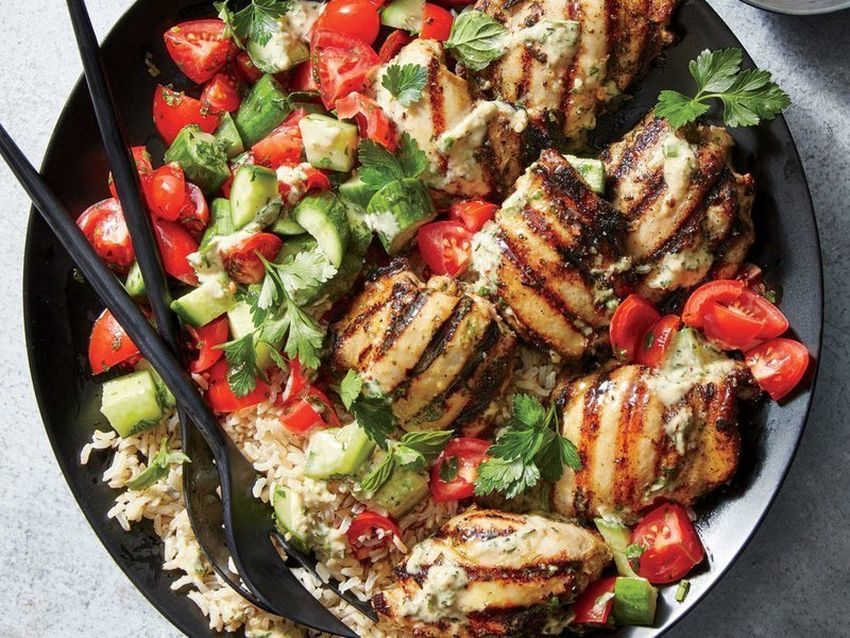 9. Tomato Sandwich
To achieve the refreshing taste in your mouth when eating a sandwich, just add tomato in it as you can in Egg-in-a-Nest BLT or a meatless Smoked Tempeh BLT. You can also try out fish sandwiches such as Grouper Sandwich with Remoulade.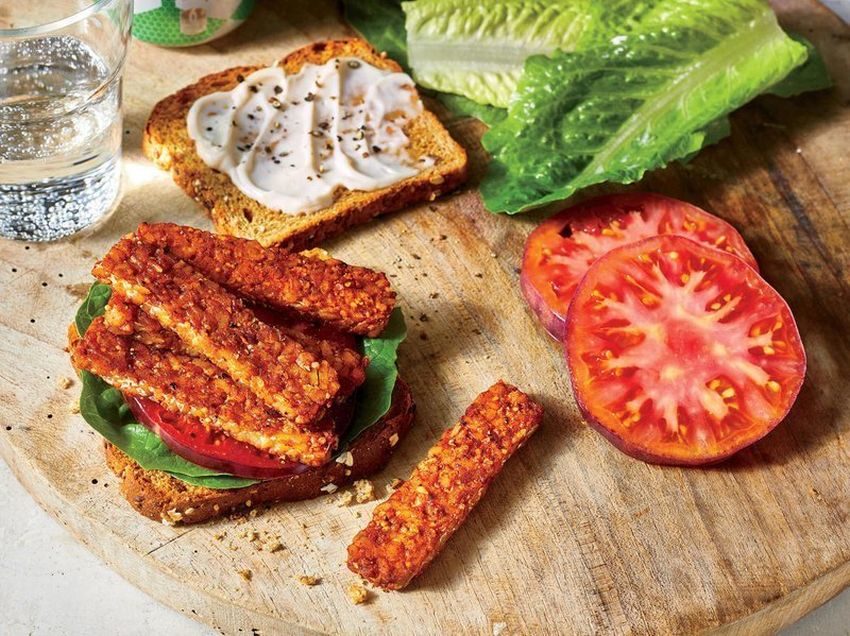 10. Tomato Cocktail
If anything reminds us of summer, those are refreshing and juice cocktails. Besides standard cocktails that you can take, we recommend one of the most delicious cocktails – Tomato-Elderflower Cocktail, which you can make on your own very easy, especially in the season of tomatoes.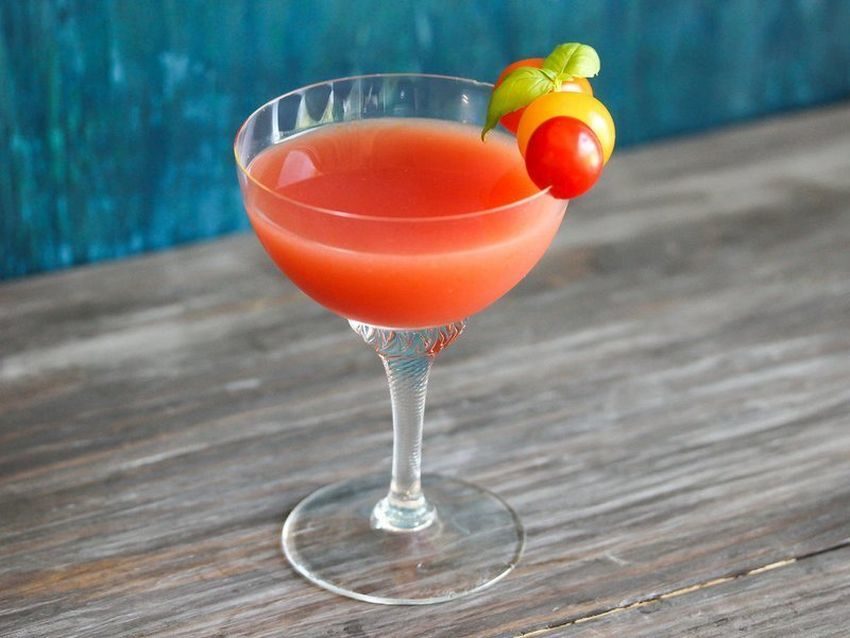 11. Bowl With Tomato
Quinoa Bowl with Avocado and Egg comes perfectly with tomatoes, which you can eat whenever you feel like, at any part of the day. You can also add tomatoes of different colours and shapes into the bowl of Mediterranean Chicken and Couscous.