When we are looking for a restaurant to visit or to go for takeout, rarely would we find the Spanish courses. Although Spanish cuisine is far more similar to Serbian than Chinese, it is rarely discussed here. Mexican food is popular, but we need to consider that these are completely different. Since Spain is one of the most popular countries for tourists, we will explore their dishes and see what is characteristic about it.
Basic information
The first thing we would like to mention is that Spanish cuisine is greatly influenced by the Mediterranean and some of the ingredients are characteristic for this country. The commonly used ingredients include fresh vegetables, tomatoes, olive, olive oil, rice, smoked meat, different types of sausage, pork, fish, ham, wine, seafood and so much more. All of these ingredients can be combined for delicious meals either as breakfast, lunch or dinner. However, one of the most famous snacks in Spain is Tapas, so let's see what it is.
1. Tapas – The Spanish Snack
Tapas is not one particular meal. It is something Spaniards eat between lunch and dinner to keep them full during the day. Tapas would then be a type of snack, and you can use all types of ingredients. There are plenty of variations of Tapas, but the snack is characterized by small bites. Moreover, you cannot eat tapas without a glass of wine!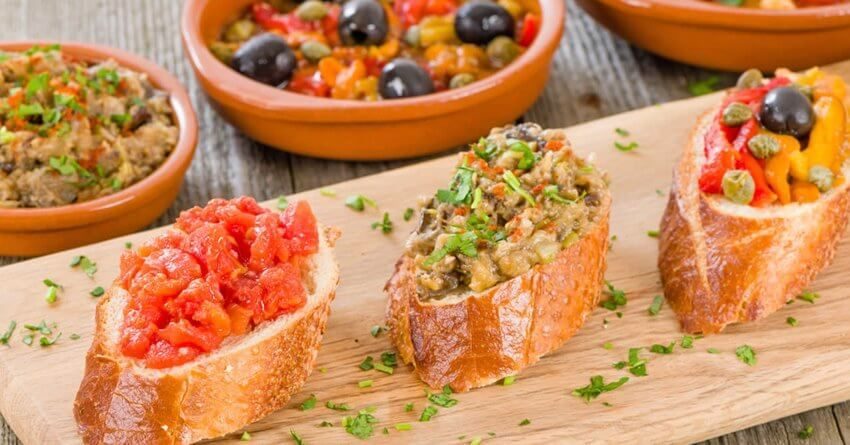 There are several legends about who made the first Tapas. According to one, King Alfonso V came up with the idea when he could only take small bites due to illness. However, we believe that it is born as the desire of people to snack something before dinner and to make tapas, you need to be creative. The most common ingredients for this snack are smoked meat, cheese, walnuts, all kinds of olives, pepper, chorizo sausages, onions, different salads, etc. Now, let's take a look at most famous Spanish dishes.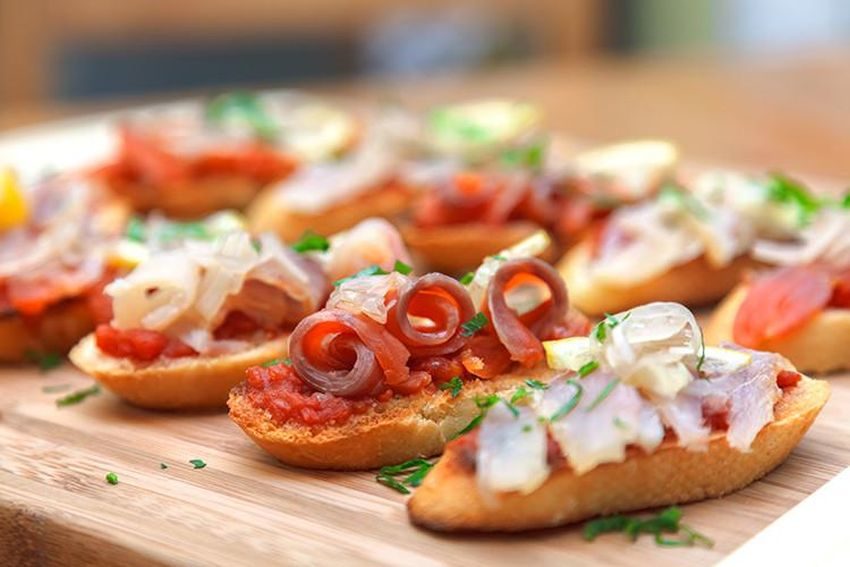 2. Paella
Of course, the first thing to mention is Paella. It is the dish prepared worldwide, and it originated in Valencia, and therefore white beans from Valencia are one of the main ingredients.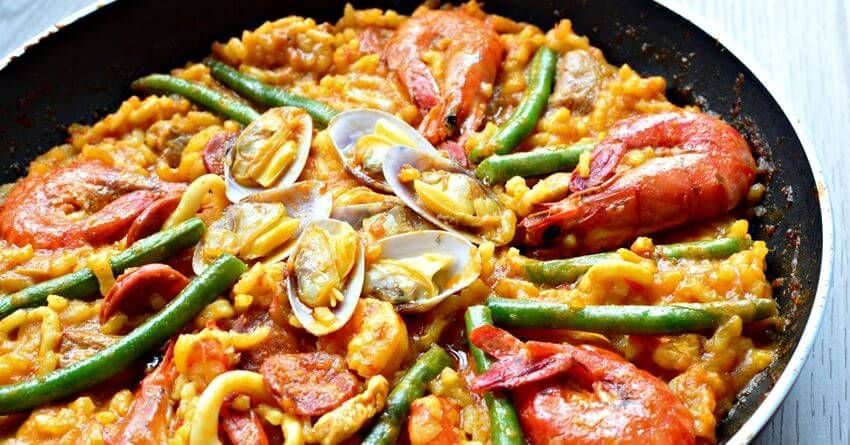 It takes several steps to prepare this dish, but the most crucial one is to cook the rice in the water in which you have previously cooked the meet. And it doesn't matter whether you use fish, chicken meat or rabbit. What you need next to these ingredients are sliced tomatoes and spices according to taste.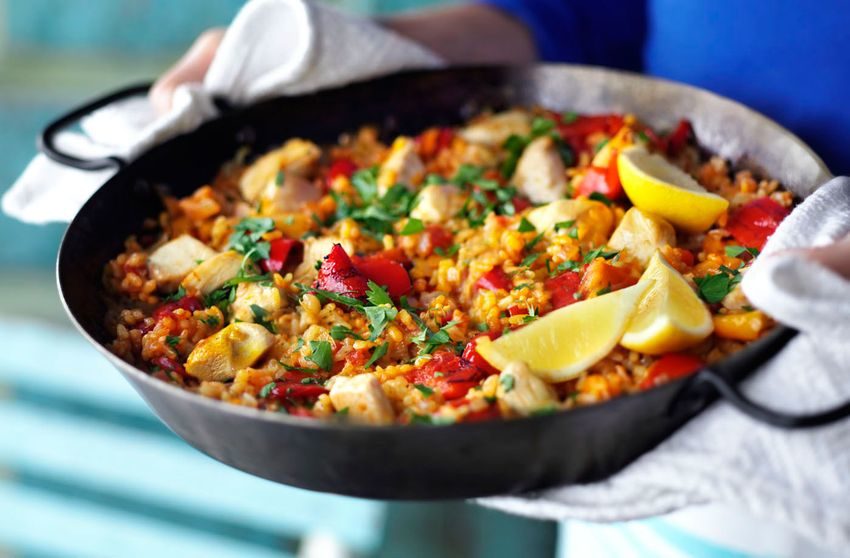 3. Gazpacho
Tomato soup is best prepared in Spain. The Spanish cuisine is rich in flavors and ingredients, but tomatoes are obviously the most important.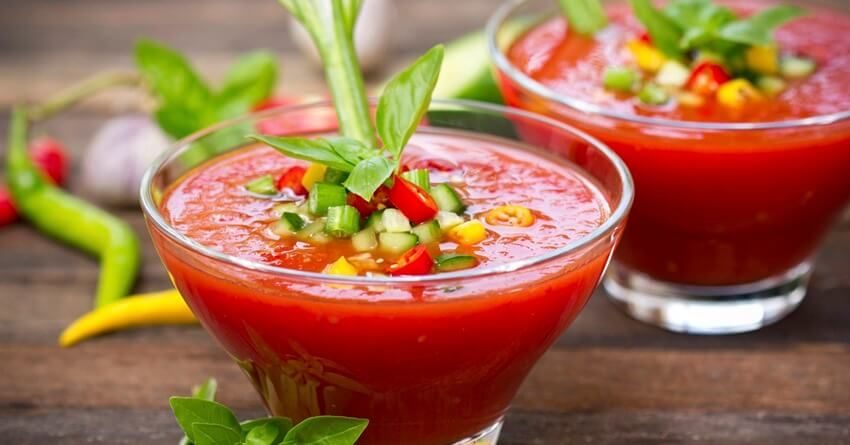 Gazpacho is a soup made from them, and it is served as an appetizer. What you need for a bowl of soup is tomato, cucumber, green peppers, garlic and onion, spices and vinegar.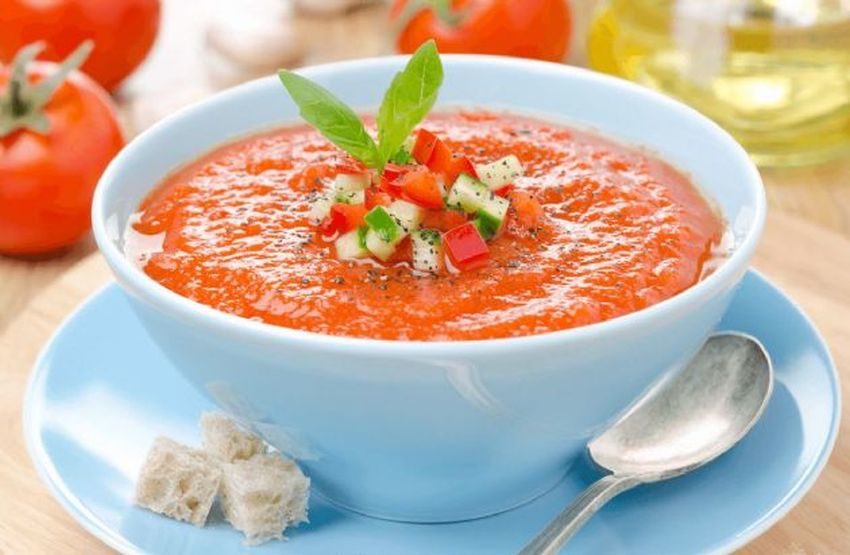 4. Jamon – Ham
In Spain, Jamon or translated to English ham is a piece of art. You will not find a tavern in Spain without a high-quality ham, and you will enjoy the way they cut it, but what you will enjoy even more is what it tastes like.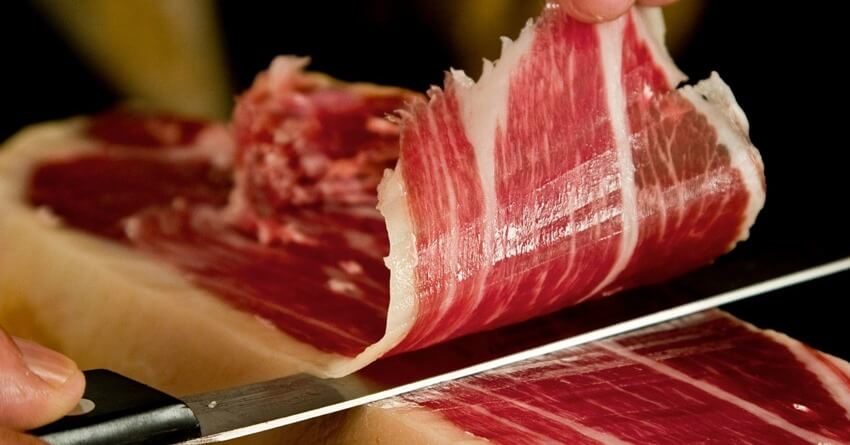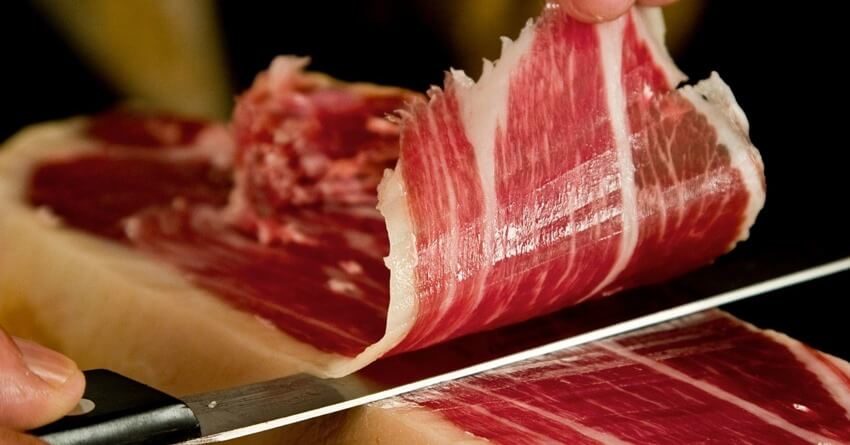 The most renowned type of jamon is Jamon Iberico de Bellota, made from the pigs called Iberico. The pigs are not kept in captivity, and they are allowed to roam the field, and they are fed with acorns. The other types of ham are not of such high quality.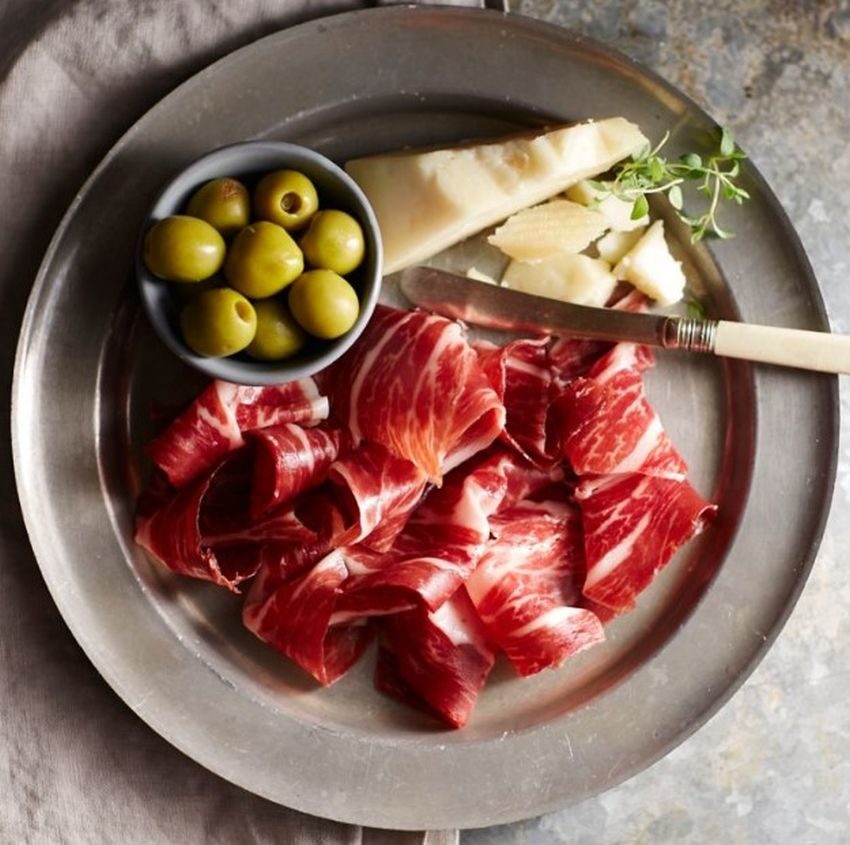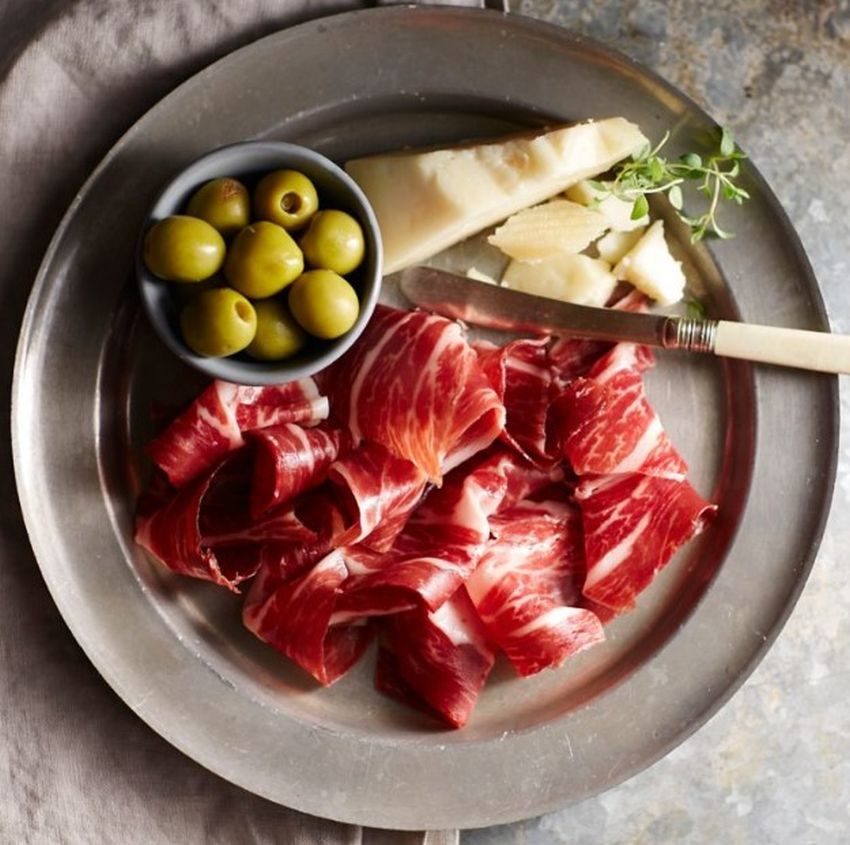 5. Spanish Tortilla
Although tortilla is associated with Mexican kitchen, the one made in Spain is of a different taste. Even the Spaniards don't have one best recipe for making the tortilla, and that is the beauty of it. Although you wouldn't have expected it, the main ingredient for the Spanish tortilla is the potato.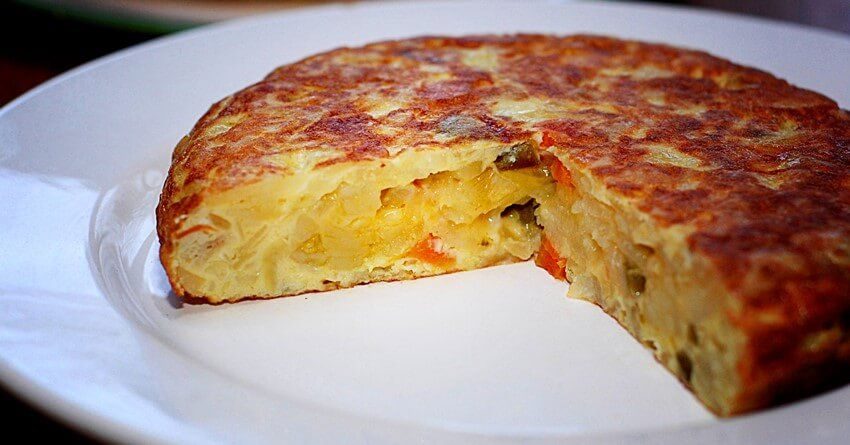 For the best taste, you would need garlic and olive oil as well, but these are just some of the ingredients such as eggs and flour. It looks similar to Johnny-cake, but the taste is not the same at all.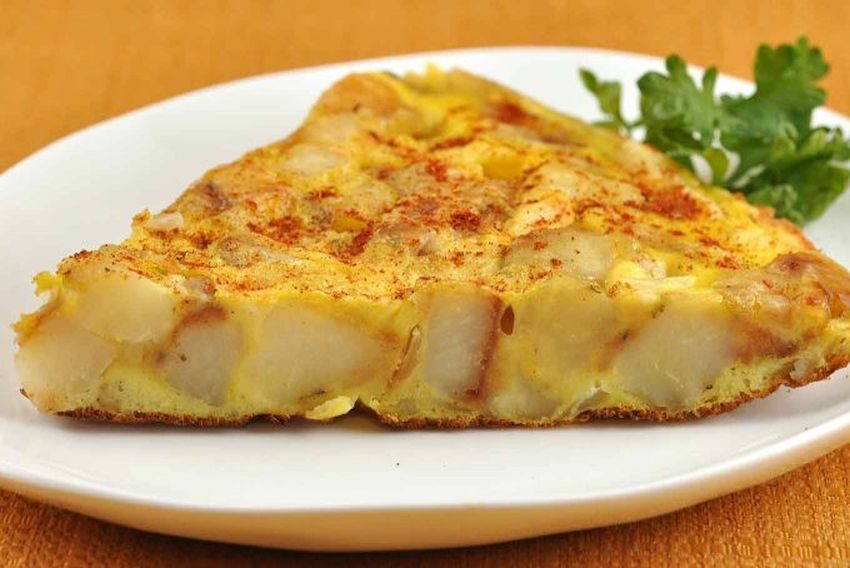 6. Bean Dishes
Beans are the important part of Spanish cuisine, and Spain as a country is home to more than 20 types of beans.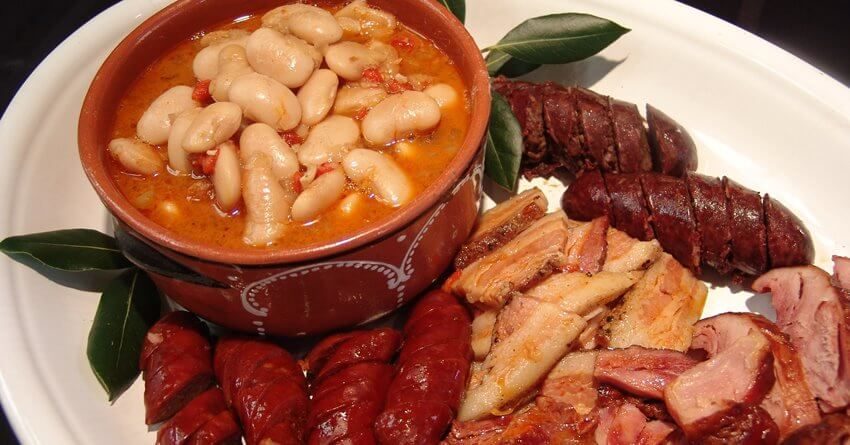 Something as simple as cooked beans can be delicious and sometimes, it is prepared with meat and the most common kind of meat which is added is either a black or chorizo sausage.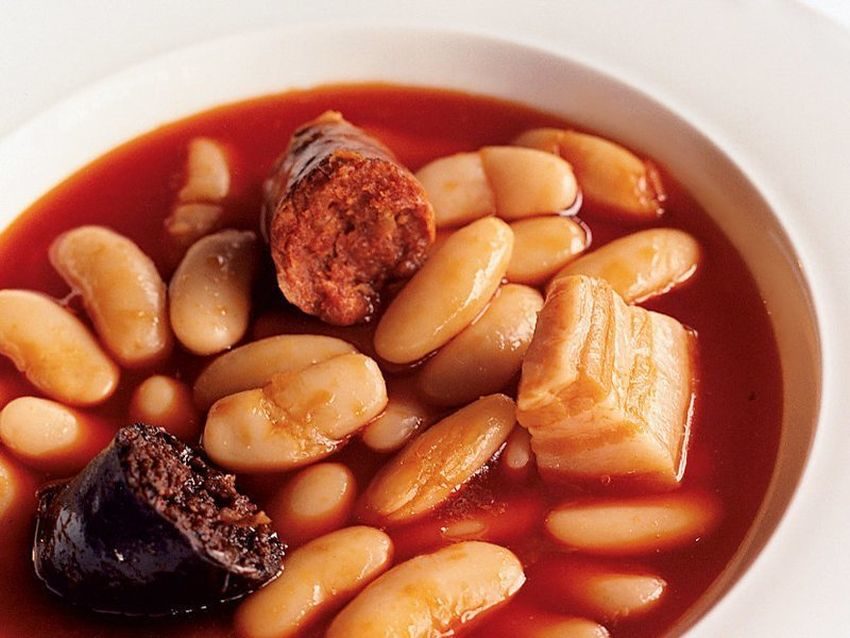 Fabada Asturiana is the most common bean dish, but we should not forget about the renowned Cocido.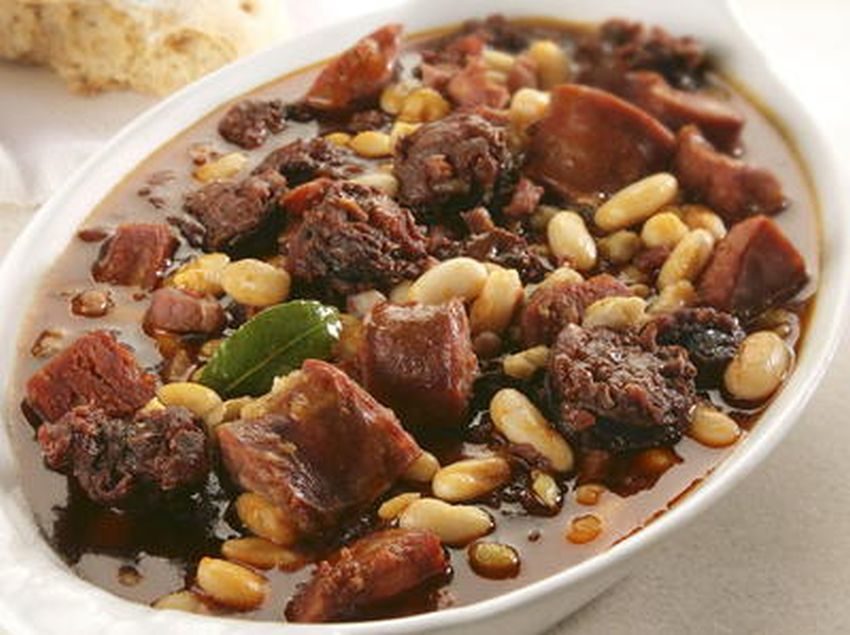 7. Churro
Churro is a delicious snack, but Spaniards eat it in the morning. Basically, it is dough fried in oil, which can come in different shapes and sizes, but it is usually narrow and circular.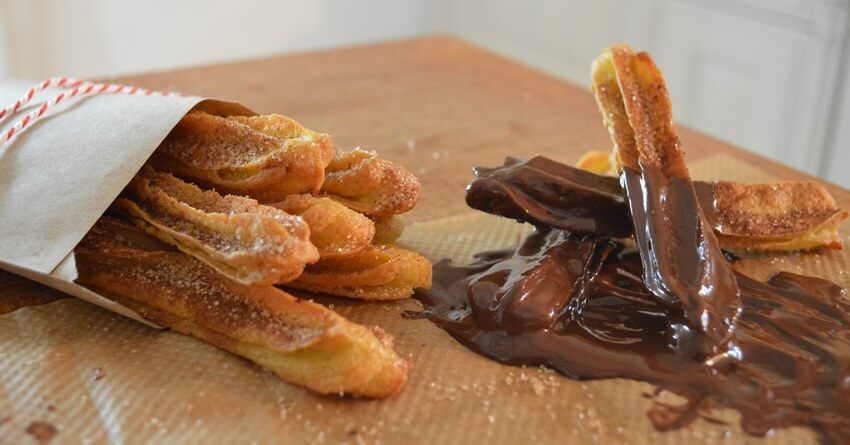 When it is fried, sugar is sprinkled with sugar, but you can dip it into honey, melted chocolate or coffee. It is delicious either way.