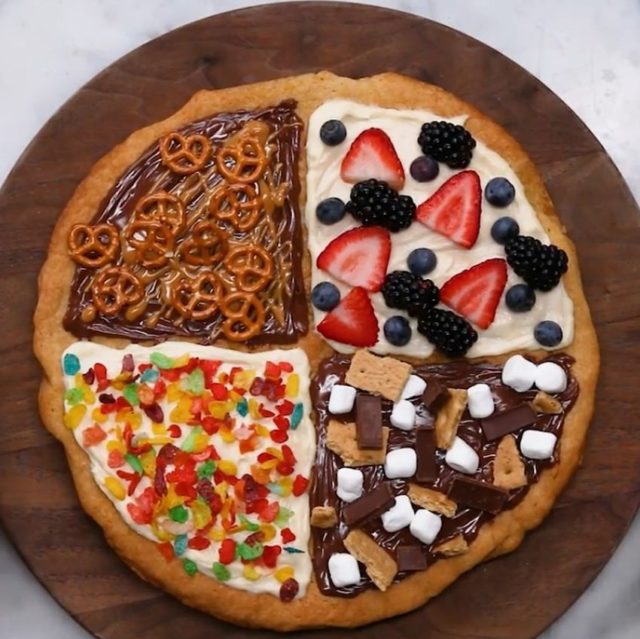 How do you like the idea of having a delicious cookie pizza the next time you invite your friends over to hang out or watch a movie? We're sure you love it! The good news is that you can have it in no time with this amazing recipe. Here are the ingredients you need, together with instructions.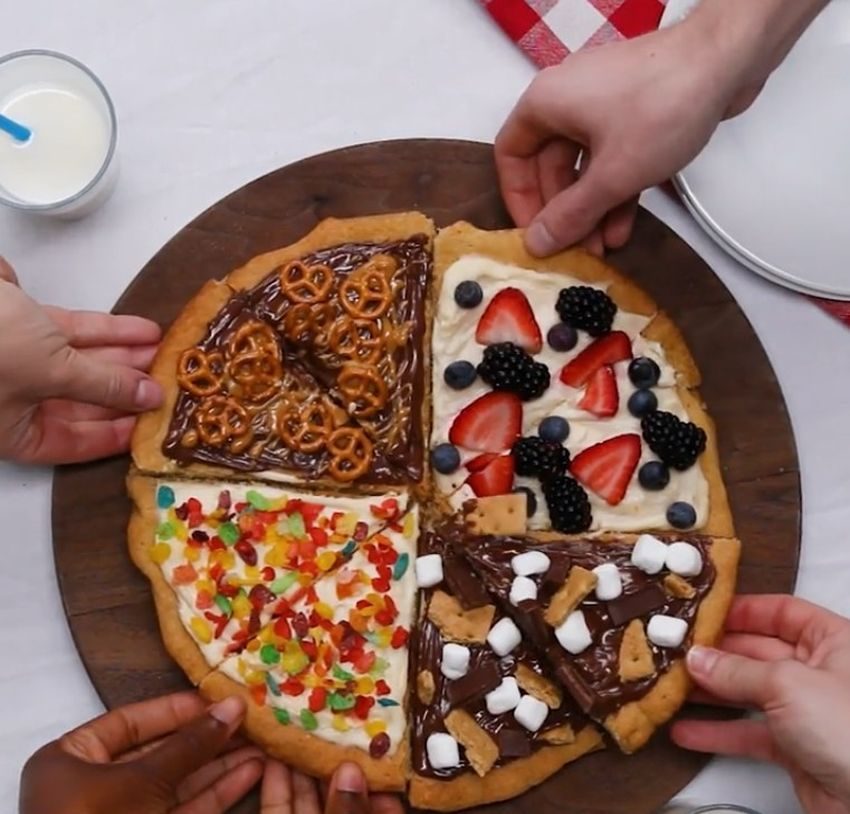 Ingredients:
½ cup (115 g) unsalted butter, 1 stick, softened
½ cup (100 g) granulated sugar
3 tablespoons light brown sugar
⅓ cup (50 g) powdered sugar
1 pinch salt
1 ½ teaspoons vanilla extract, divided
1 large egg, room temperature
1 ½ cups (60 g) all-purpose flour
1 teaspoon cream of tartar
⅓ cup (95 g) chocolate hazelnut spread
6 oz (170 g) cream cheese, room temperature
½ teaspoon baking soda
Optional toppings: fresh berries, peanut butter, mini pretzel, fruit cereal, mini marshmallows, graham cracker, chopped, chocolate chunk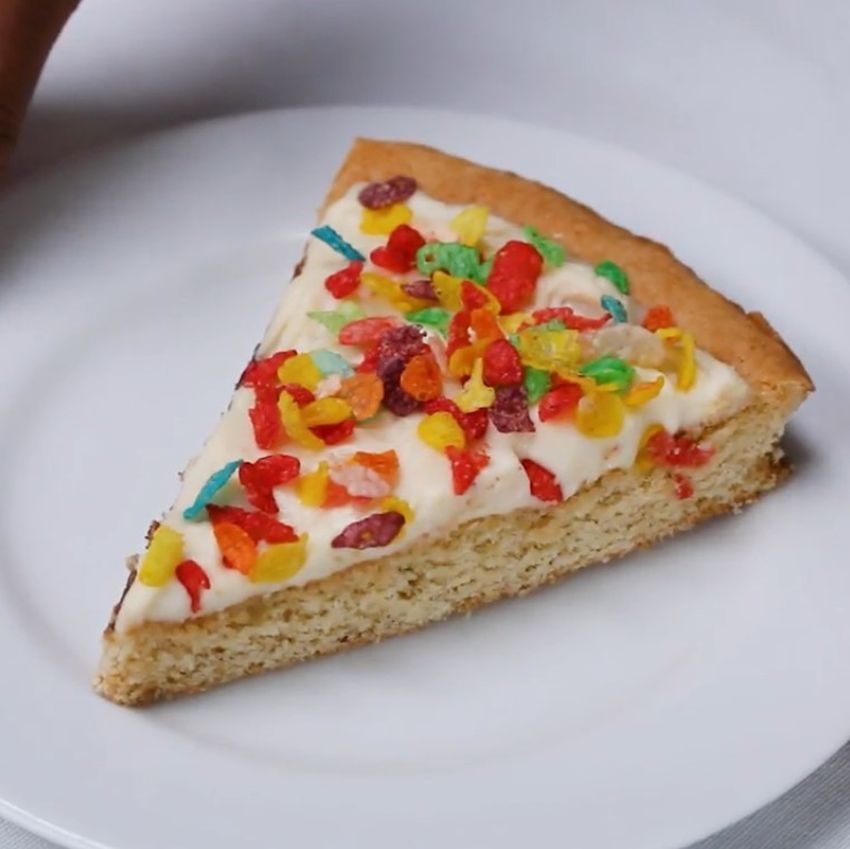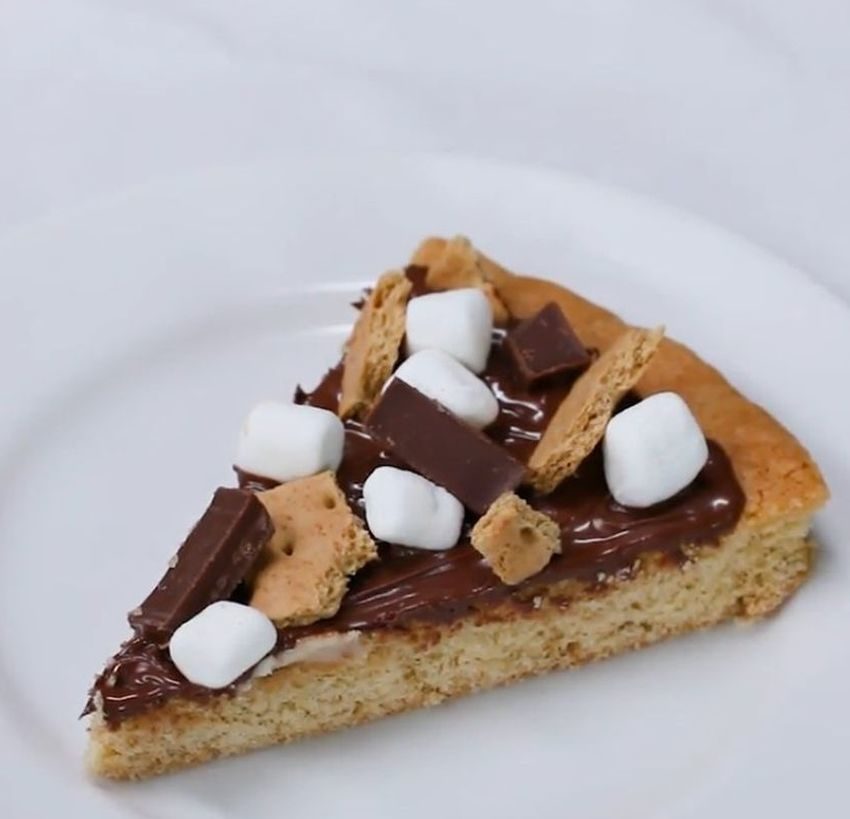 Preparation:
1. First things first – preheat the oven to 350˚F (180˚C).
2. Next, you will need a cast iron pan (10 inches); line it with parchment paper.
3. Take one large bowl and mix the butter with 1 teaspoon of vanilla extract in it; the mixture should be light and fluffy.
4. Add the granulated sugar to the mixture, along with the brown sugar.
5. Add the egg and stir until the mixture becomes well incorporated.
6. Use a fine mesh sieve to sift the flour, cream of tartar, baking soda, and salt into the dough.
7. Spread the cookie dough in the pan.
8. Keep the dough in the fridge for 30 minutes; then, bake it for 15-18 minutes (until lightly golden). When done, let it cool.
9. Take another bowl (medium) to combine the cream cheese, powdered sugar, and remaining ½ teaspoon of vanilla extract.
10. Spread half of the frosting onto one quarter of the cookie; use the other half to cover the opposite corner.
11. Spread the chocolate hazelnut to frost the remaining quarters.
12. Add your favorite toppings.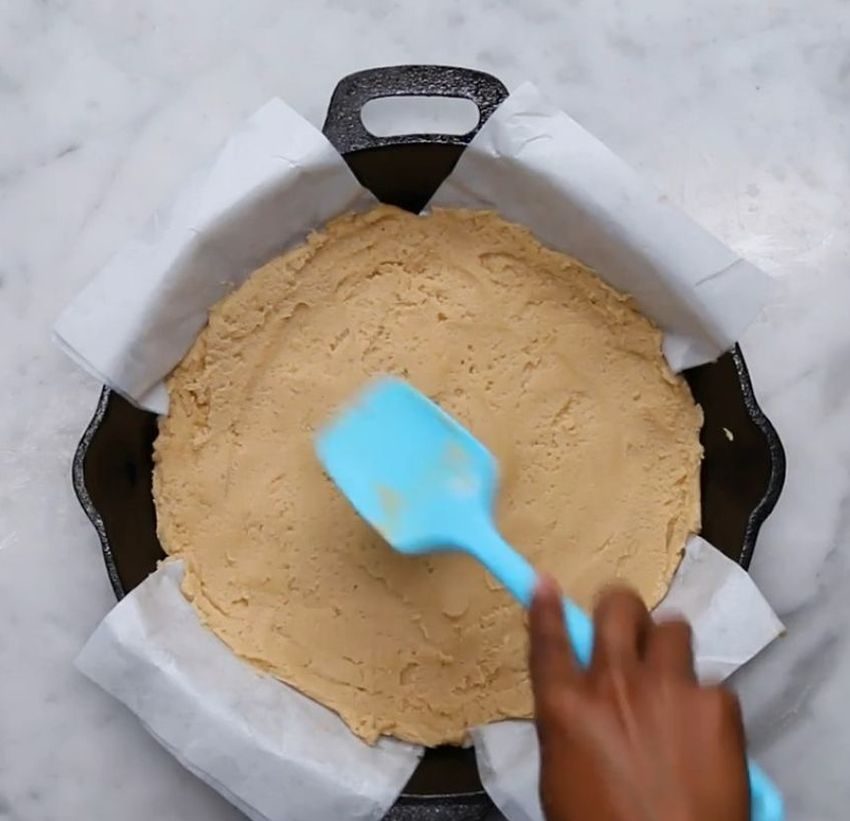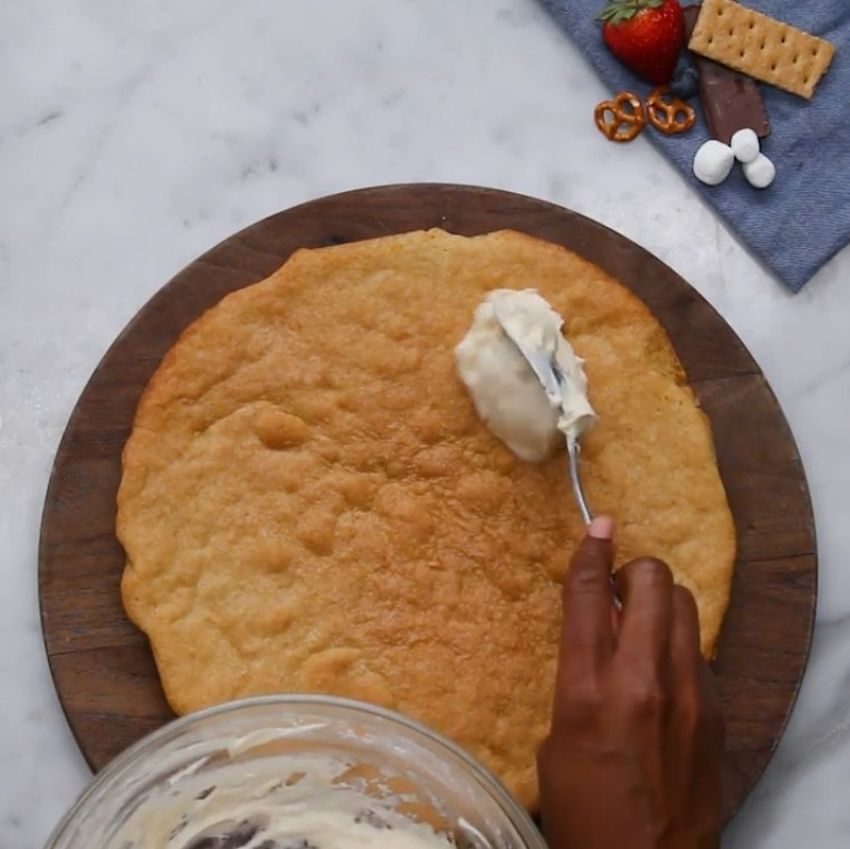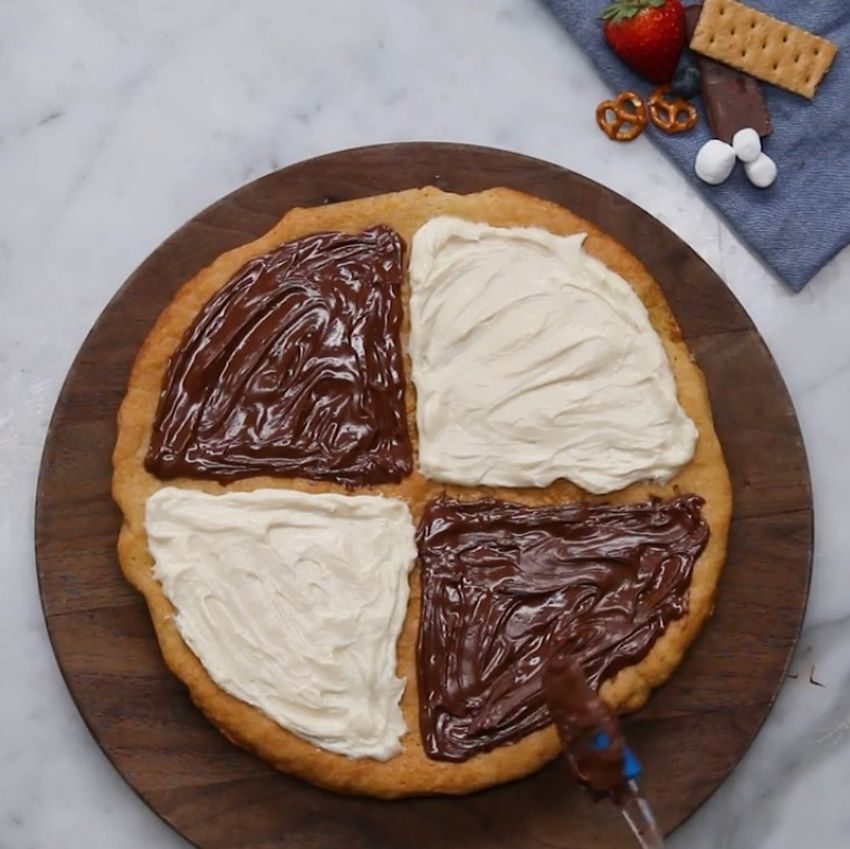 We hope that you like the recipe and that you'll give it a try as soon as possible – we assure you, you'll love this desert! Enjoy!