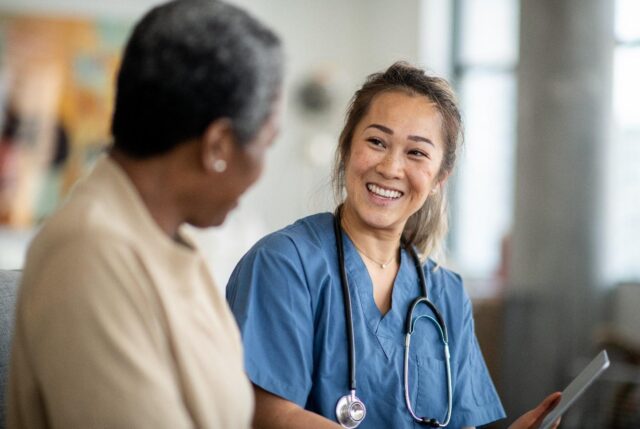 Nurses are dedicated to providing the best possible care to individuals of all ages in clinical settings. This requires an awareness of how the process of aging presents unique challenges in promoting and maintaining the wellness of older patients. These challenges are easier to identify when contrasted with those involved in caring for younger children.
Age is important because a nurse needs to provide safe, confidential, and comfortable care tailored to a specific patient's needs. People of different ages require different approaches to care. For example, the way nurses perform physical assessments, communicate and assist patients varies greatly depending on the age of the patient. This is true even from a very young age when there are specific age variations such as infants, toddlers, and preschool children that need to be considered.
Older patients are usually defined as either "young old" or "old" depending on whether they are younger than 75 or older. While there is a subtle distinction between the two, many of the physiological and psychosocial changes people over 65 experience are very similar and can be used as a basis for high-quality care for older adults.
One obvious difference between children and older individuals is the human body and its organs. Pre-teens and adolescents are growing and getting stronger each day, while older people's muscular systems atrophy and reduce their physical strength. This makes them less mobile and more prone to falls, which can have a serious long-term impact on health. Nurses may need to provide more physical support and care for essential functions, such as walking, due to frailty and disabilities.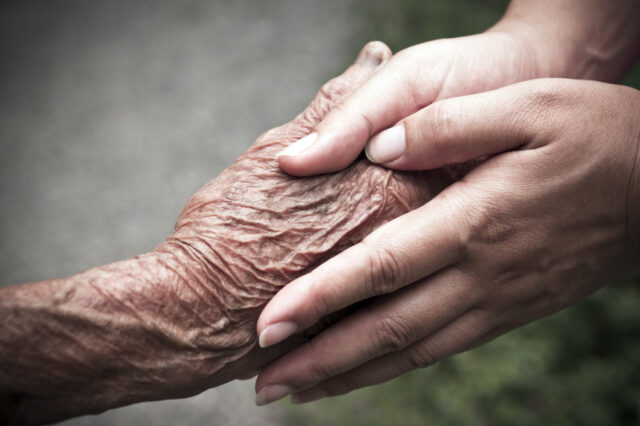 Another major differentiator is intellect and life experience. Although children can be capricious, their brains are still developing and they are generally more predictable. Andrea Cohen, a nursing expert, notes: "You know they walk at year one, they talk at age two, etc. But with parents, their health can change on a dime." Thus, caring for older people often requires recognizing multiple long-term conditions and lengthy medical histories.
Older patients often need to be treated with a higher level of compassion and dignity due to differences in intellect. They want to be properly valued and listened to. This is also true for children, but it takes on a greater emphasis for those aged 65 and over, who have enjoyed their independence of mind and spirit for decades.
Older people often have more defined and ingrained personalities after living lengthy lives. Some of these personality characteristics may not be pleasant, especially if a senior is undergoing drastic physical and cognitive changes linked to conditions like Alzheimer's. Therefore, nurses need to be able to adjust their advice and care based on an individual's personality, needs, and demands.
In contrast, children are still being shaped and defined by their own environmental and cultural influences. Caring for children requires nurses to consider distinct social and psychological factors that are prevalent during infancy and adolescence. Younger people may also be more fearful and uncomfortable in unfamiliar environments such as hospitals and healthcare centers, which can increase the risk of stress and anxiety. An appropriate care plan needs to be provided to mitigate these factors.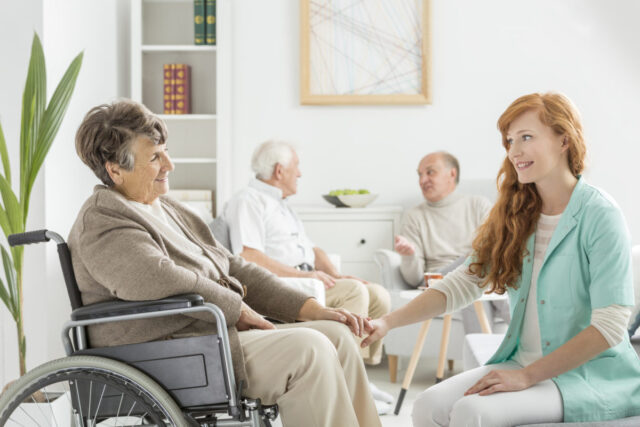 Nurses can explore the differences between caring for older adults and children by completing an online accelerated nursing program. If you already have a bachelor's degree in any field, you could be eligible for an accredited degree in nursing. This is ideal if you want to increase your earning potential and become a skilled, compassionate nurse. Moreover, you can complete all of your coursework online so you won't have to disrupt your life by moving to a campus permanently.
These programs will cover key modules related to caring for children and older people. You will learn theories of aging and how a nurse plays a pivotal role in providing care to older adults and supporting the broader family unit. You will also cover the nursing practice for children in detail. This will give you in-depth holistic knowledge and skills for nursing for all ages that can be applied in a variety of work settings and job roles.
There are standards of care that are common across all age groups. For older people, however, nurses need to be aware of how certain physical, emotional, and social factors can change and influence a person's mental and physical well-being later in life. These changes can have a major impact on the targeted care and assistance that should be administered compared to what younger children need.