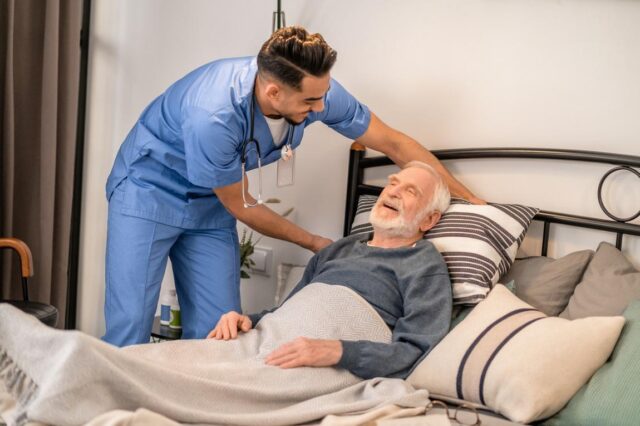 Accelerated nursing courses are designed to allow students to complete their nursing education in a shorter time, typically one to two years. These programs are designed for individuals who already have a bachelor's degree in a non-nursing field and are looking to transition into a nursing career. One of the key components of an accelerated nursing course is the combination of theoretical knowledge and clinical placement experience.
Combining theory and practical experience is important in a nursing course because it helps students understand how to apply the concepts and principles they are learning in the classroom in a real-world setting.
It also helps students develop critical thinking skills and prepare for the role of a nurse. By participating in clinical rotations and other experiential learning opportunities, students can practice their skills, observe and participate in patient care, and gain exposure to different healthcare settings and populations.
Why Combine Theory with Placement?
One of the main benefits of combining theory and placement experience in a nursing course is an enhanced understanding of concepts and applications. When students are able to see how the theories and principles, they learn in the classroom apply in a real-world setting, they are better able to retain and understand the material.
In addition, being able to ask questions and get feedback from experienced nurses during clinical rotations can help students clarify any misunderstandings or gaps in their knowledge.
Another benefit of combining theory and real-life experience is the development of critical thinking skills. Nurses are constantly faced with complex situations that require them to analyze and evaluate information, make decisions, and take appropriate actions.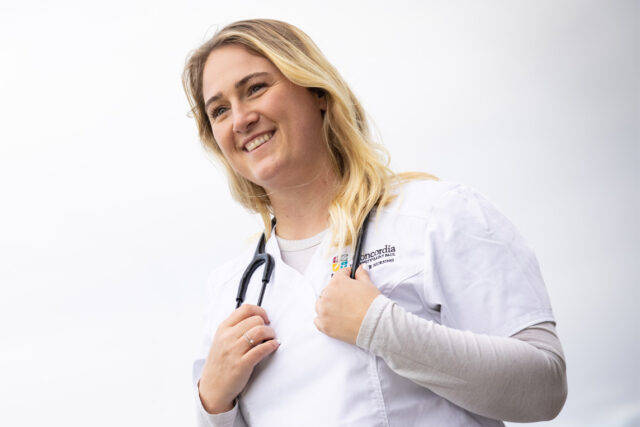 By participating in clinical rotations, students can practice these skills and see how they are applied in real-life situations. This can help them develop the confidence and competence they need to succeed as a nurse.
Combining the abstract with real experience also provides students with the opportunity to apply the knowledge and skills they're learning in a real-world setting. This can help them become more prepared to become a nurse and better understand the expectations and responsibilities that come with it.
In addition, clinical rotations can give students valuable exposure to different healthcare settings and populations, which can help them identify their areas of interest and possible specialization.
There are several ways that classroom learning and experience can be combined in order to provide students with the opportunity to gain real-world experience and develop their skills in critical thinking and problem-solving.
Clinical rotations allow students to become familiar with healthcare facilities, allowing for hands-on practice while also gaining insight into daily routines such as diagnosis, treatment planning, patient care management processes, and more.
Project-based learning assignments are another way that nursing educators can provide an experiential approach as they allow learners to apply what they have learned from readings or lectures into practical scenarios; these projects often simulate problems commonly seen within various areas, such as mental health promotion practices or pharmacology administration standards.
Additionally, guest lectures by practicing nurses are essential for imparting knowledge about laws governing healthcare professions along with how policies vary among different hospitals/clinics, which help graduates prepare for the working conditions upon employment after graduation.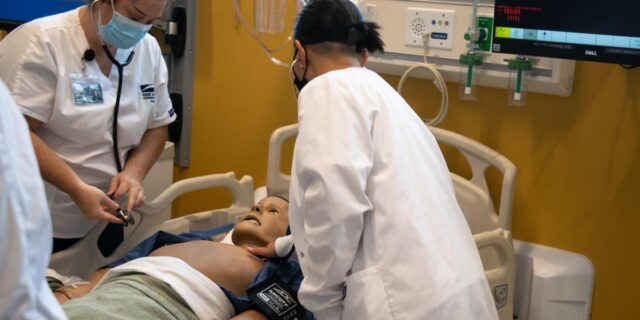 Nurses' proficiency in promoting clinical judgment and decision-making processes, together with safety protocols for medication administration, can be improved through skill labs and simulations. This ensures that graduates not only possess the required technical abilities but also understand the human element required in order to become successful nurses.
The Dynamic Between Students and Instructors
Instructors play a critical role in facilitating the combination of the abstract and the real world in an accelerated nursing course. Instructors play a crucial part in guiding and aiding students during their clinical placements.
They can aid and support pupils while they go through their clinical rotations, such as helping them recognize and conquer any difficulties they encounter. Instructors also create chances for students to apply theoretical knowledge in real situations; educators can design tasks and projects that allow students to utilize their theoretical knowledge in a clinical setting, such as case studies or projects based on learning tasks.
Finally, instructors are extremely important in any accelerated nursing program because they also measure student development and provide feedback. Through various means such as exams, quizzes, and clinical assessments, instructors can identify students' talents and areas for further improvement. This can help students focus on their weak points so they can build confidence and competence as they move through the program.
On the other side, students can also take an active role in their own learning and development. They can do this by seeking out opportunities for clinical practice and reflection, as well as asking questions when they need clarification or guidance. In addition, students should reflect on their experiences and seek feedback from their instructors and clinical supervisors to help them understand their strengths and areas for improvement.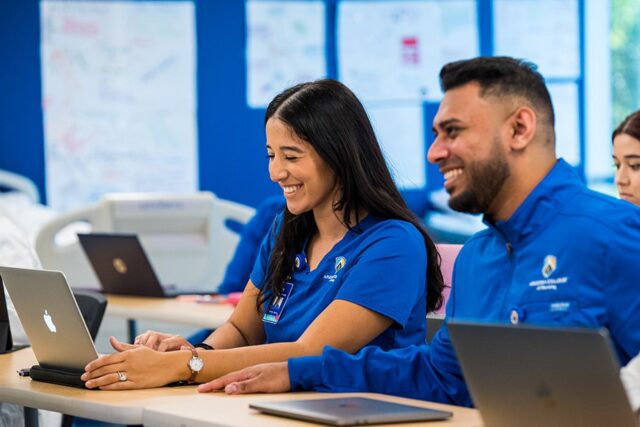 As students and instructors work together, they can create a strong learning community that helps students become successful nurses. The instructor's experience and expertise in the field can help students to develop the necessary skills and knowledge, while the students' enthusiasm and passion for learning can motivate the instructor to push them to reach their highest potential.
How You Can Accelerate Your Nursing Career, Even if You're Not a Nurse
According to the US Bureau of Labor Statistics, a nurse with a Bachelor of Science in Nursing earns a median income of $77,600 per year. So, not only does becoming a nurse allow you to impact the lives of others, but it can be quite lucrative as well.
Baylor University's Louise Herrington School of Nursing offers online accelerated BSN programs for non nurses and, due to it being online, you needn't necessarily be living in Texas or the Dallas Fort Worth metro area. In one year's, time, you could earn your BSN by combining coursework with clinical and lab exercises. Their acclaimed instructors will instruct you in clinical and academic knowledge while giving you the opportunity to provide care.
Importance of Theory and Clinical Practice in Accelerated Learning
The combination of theory and placement experience in an accelerated nursing program is crucial to the success and development of students. By applying the knowledge and skills they are learning in the classroom in a real-world setting, students are better able to understand and retain the material, develop critical thinking skills, and feel more prepared for the role of a nurse.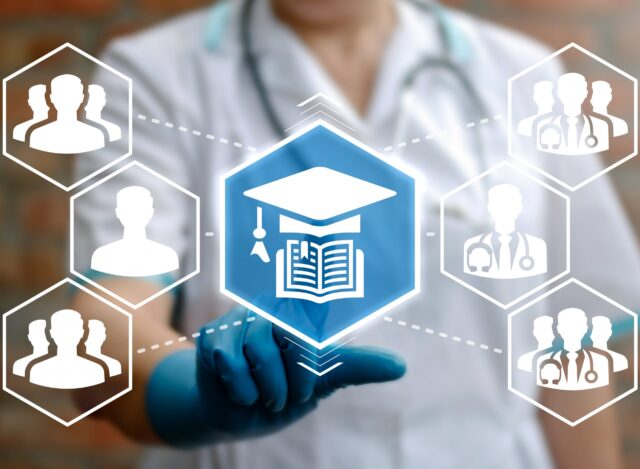 It is also important for students to take control of their own learning experience, actively pursue ways to get involved in clinical practice, and build positive relationships with instructors and clinical supervisors. Overall, a holistic approach to nursing education that combines theory and placement can help students succeed in their nursing careers and make a positive impact on the lives of their patients.