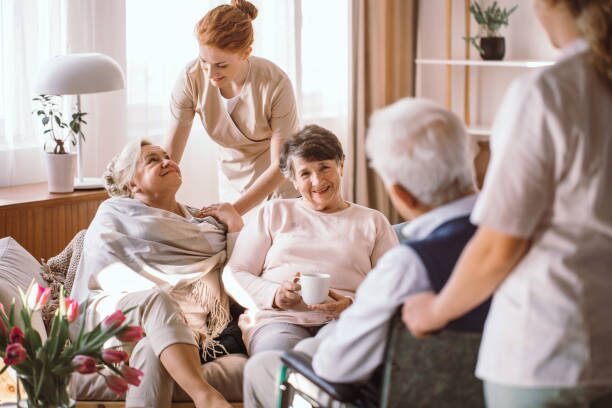 The majority of seniors claim that they would choose to age at home in a family home environment if possible. Unfortunately for safety and financial reasons, living independently is not always possible for seniors. In many cases, seniors that need some assistance fall somewhere between a retirement home and an institutional-style care facility with nowhere to land in between.
The emergence of adult family homes gives thousands of seniors a more comfortable option to receive full-time supervision. These group home facilities are referred to by many names but generally are considered assisted living on a smaller scale. Adult group homes can provide the same level of care as a large institutional facility but in a family home environment.
Adult group residences are beautiful households for seniors that want to remain independent while still taking advantage of assisted living care. Trained staff are onsite in each home around the clock to provide customized care for all residents. Adult group homes are quickly changing the landscape of senior care across the country.
Home-Like Environment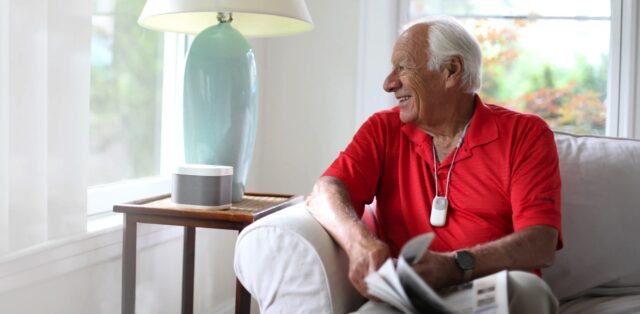 Traditional assisted living facilities often resemble a hospital ward with a few amenities. This type of cold and unwelcoming environment can make your senior parents' transition challenging. Adult group homes are designed to be comforting and familiar single-home environments. Each resident has the privacy of a bedroom suite while sharing the other areas of the house, including the kitchen, dining room, and living room.
Adult group homes aim to create a senior community that is welcoming to active residents and those that need any level of care. Living in a home environment as opposed to an institutional retirement home helps residents to feel like they are part of a community while retaining their independence. The only exception is that there are roommates with which to share time, hobbies, and amenities.
Independence
Not all seniors who need help with their daily routine are ready for the nursing home. Adult group homes give seniors the ability to maintain their independence while getting the care they need. Seniors can come and go as they please, and each level of the care plan is specifically designed to provide care without infringing on privacy.
Seniors that enjoy activities like gardening, walking, or knitting can join groups and meet up with others to stay active. Cooking enthusiasts are able to continue to create in the kitchen of their group home and treat their housemates to some of their trademark culinary creations.
Adult senior group homes offer transportation to amenities for their residents. Many communities offer group trips and daily activities that can help keep residents busy and in great company.
24/7 Supervision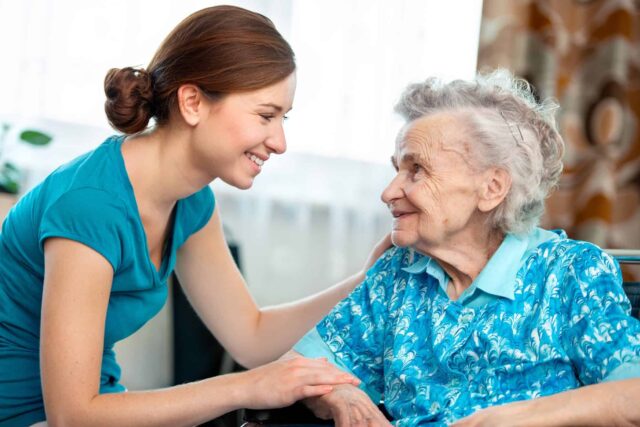 Nursing homes have a large full-time staff with a large resident population. It's difficult for large facility staff to provide around-the-clock supervision when responsible for so many residents. Each house is staffed with one or more qualified care providers around the clock in an adult group home. The patient-to-staff ratio is significantly reduced and promotes trust and reliability between staff and residents.
Senior group home residents can expect the highest level of customized care and trust with their in-house staff. With care workers living and working directly in each group home, trusting bonds are often made and valued with residents helping them to feel safe and secure.
Increased Comfort
Even the most expensive retirement facilities can be challenging to make feel like home for residents. There is always a general institution-like feeling that can make it hard to adjust. Adult group homes are designed to closely resemble a typical family home. Seniors will be more at ease in an environment that feels like a home and not a hospital.
Senior adult group homes are specifically designed to be a comforting reminder of home. Elegant and cozy decor can be expected in each home, giving residents a place that they can be proud to call home. Each home contains innovative senior solutions including minimal stairs to climb, safety features in the bathrooms and kitchens, and 24-hour security.
Smoother Transitions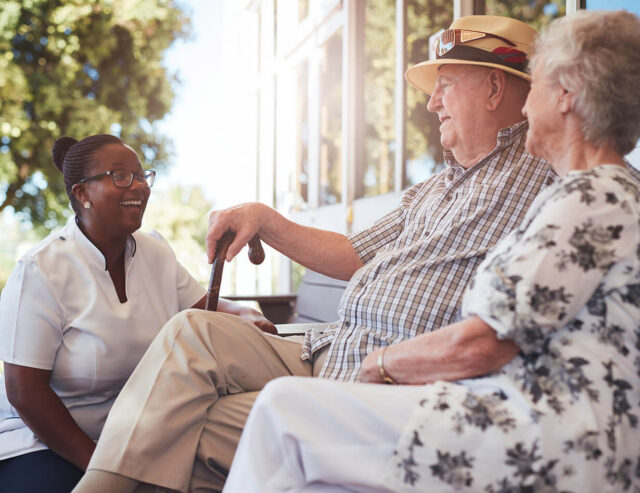 Moving a senior parent into an assisted living facility can be stressful for the whole family. Most seniors are not happy about leaving the comfort of their own homes. Adult group homes bridge the gap between independent living and retirement home care. Moving to an adult group home can be less disruptive and make the transition easier for seniors.
Having a private bedroom suite that can be decorated and customized to suit any taste is an important feature for seniors. Making the transition to a senior group home where you can add your own personal touches helps residents to adjust more quickly and feel comfortable in their private quarters.
Access to Amenities
Many seniors struggle with taking care of their home maintenance and trips out to do errands. For seniors that no longer drive, it can be difficult to find rides to get out and do simple tasks like grocery shopping. At senior group home communities, residents have unprecedented access to all the amenities in the community. From arranging transportation to church services and doctor's appointments to having customized groceries delivered, adult senior group homes help residents gain access to nearby amenities.
Many adult group home communities have onsite amenities that include gym facilities, beauty salons, a pharmacy, a swimming pool, and an activities director. Many of the group homes have their own private yards and gardens where residents can relax in the outdoors, host family guests, and tinker in the gardens.
With such a large sector of the population entering their golden years, senior care is an important issue that needs reconsideration. Adult group homes offer seniors the option to get the care they need while living in a comfortable environment.
If you have a senior parent or family member that can't live independently in their family home any longer, you may want to consider finding a high-quality senior group home such as Longhouse. These unique communities offer residents a home-like environment with all the same services as a retirement facility. Families and residents get the peace of mind of living in a comfortable environment with full-time supervision that feels like home.