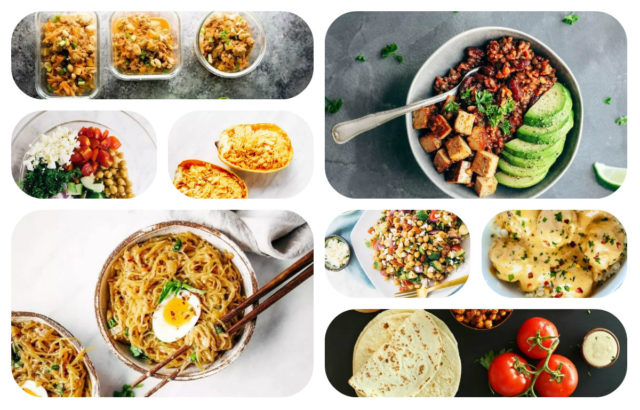 We all know how hectic and stressful a week can get, so in all that chaos, you might find it hard to take some time and have a proper meal, which can be disastrous to your health in the long run. However, the good news is that you can do something about it, and we are here to offer a simple solution to this problem – just get ready for the busy upcoming week on Sunday. Here are some ideas on what you might want to prepare in advance to make it easier to go through the week.
16. Sheet Pan Cashew Chicken
If you like sweet and savory cashew chicken, this one will be perfect for you, especially if you mix it with rice, noodles, or even zoodles.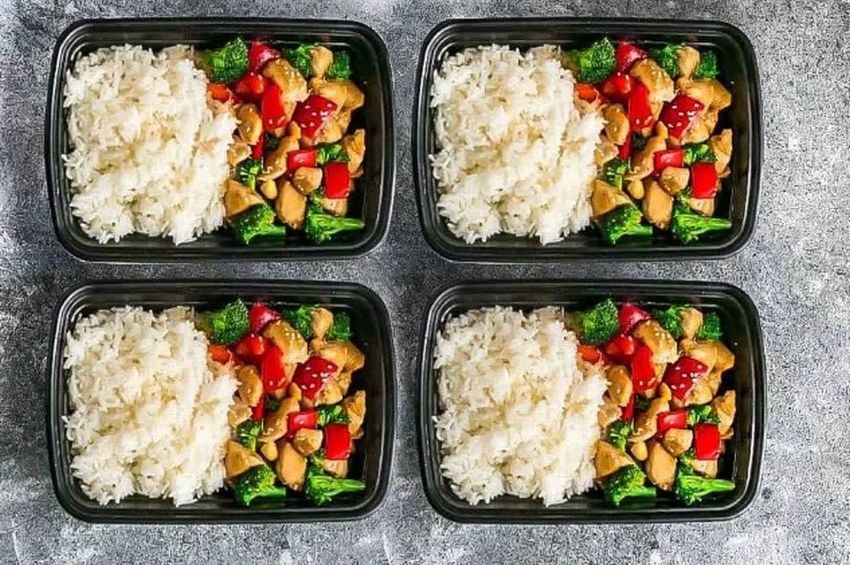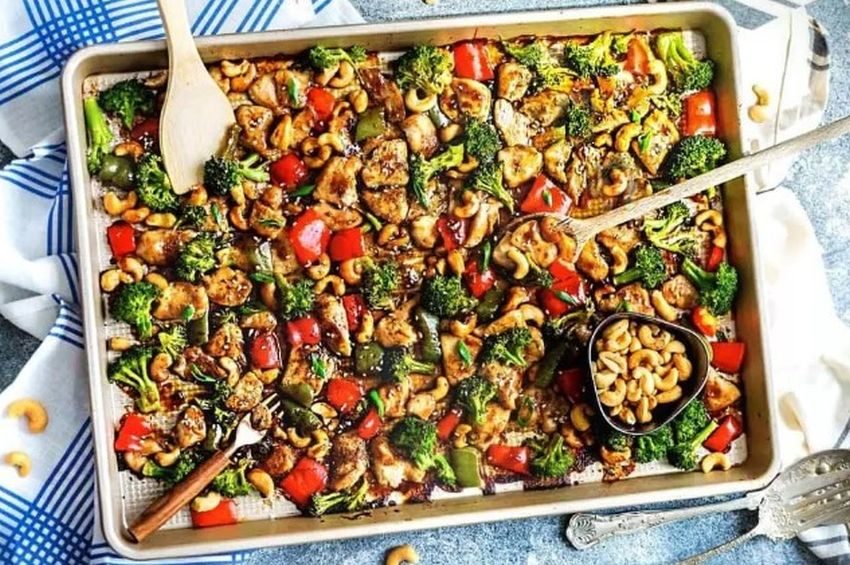 15. Honey Sriracha Glazed Meatballs
For those of you who like the combination of sweet and spicy, we suggest these meatballs, which are made with lean turkey and can go with almost anything that you choose.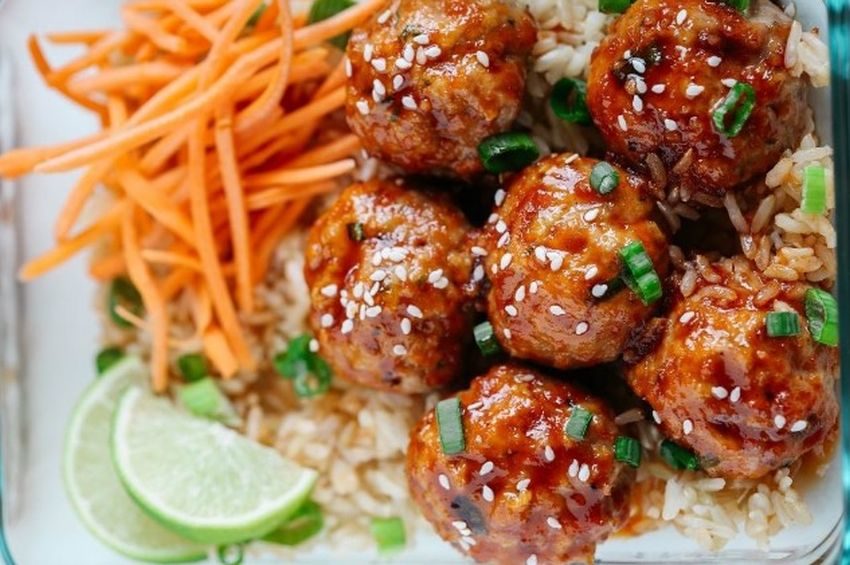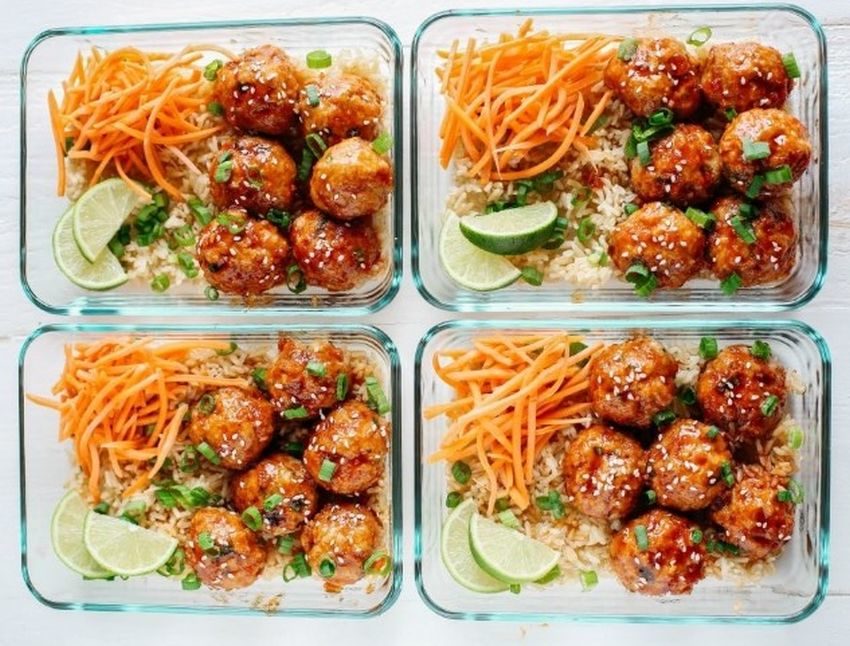 14. One-Pan Italian Sausage and Veggies
You don't like spending too much time cooking? This simple meal is the way to go. All you need to do is to cook your veggies and meat on one sheet pan, and once done, combine it with rice, quinoa, or any other grain, and you've got yourself tasty and healthy lunch.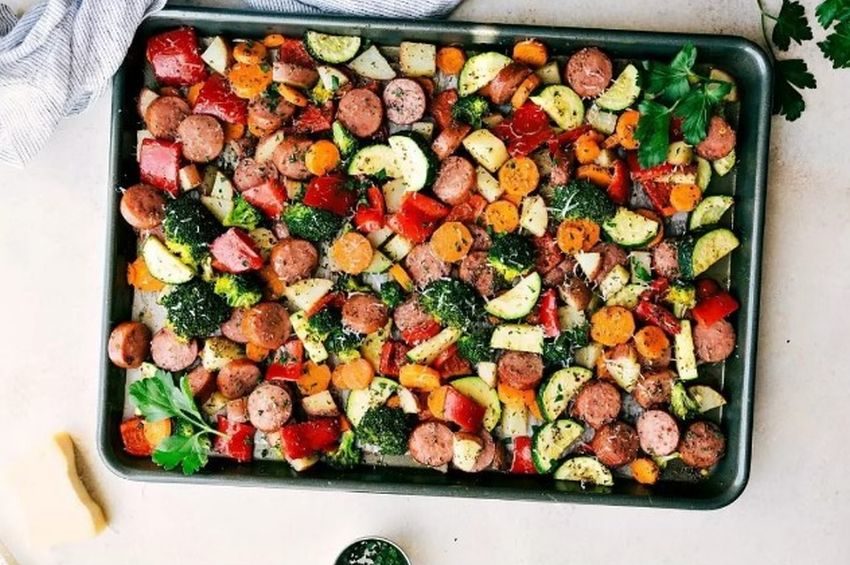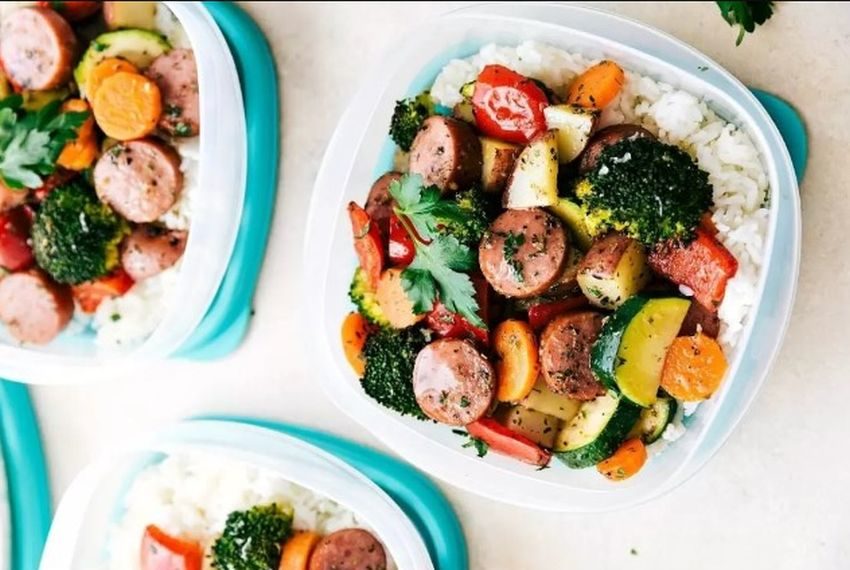 13. General Tso's Chickpeas
Here's another fast and super easy meal, minus the meat, though – it's vegan, vegetarian, and gluten-free.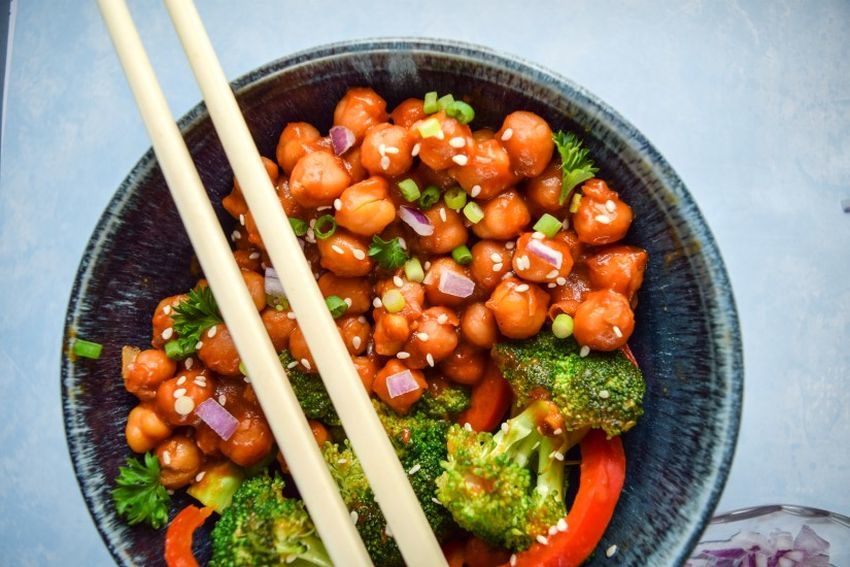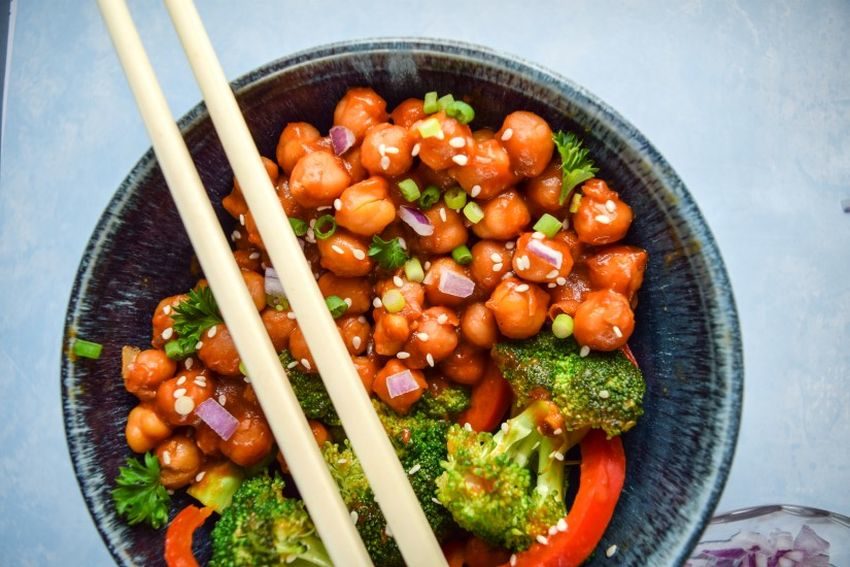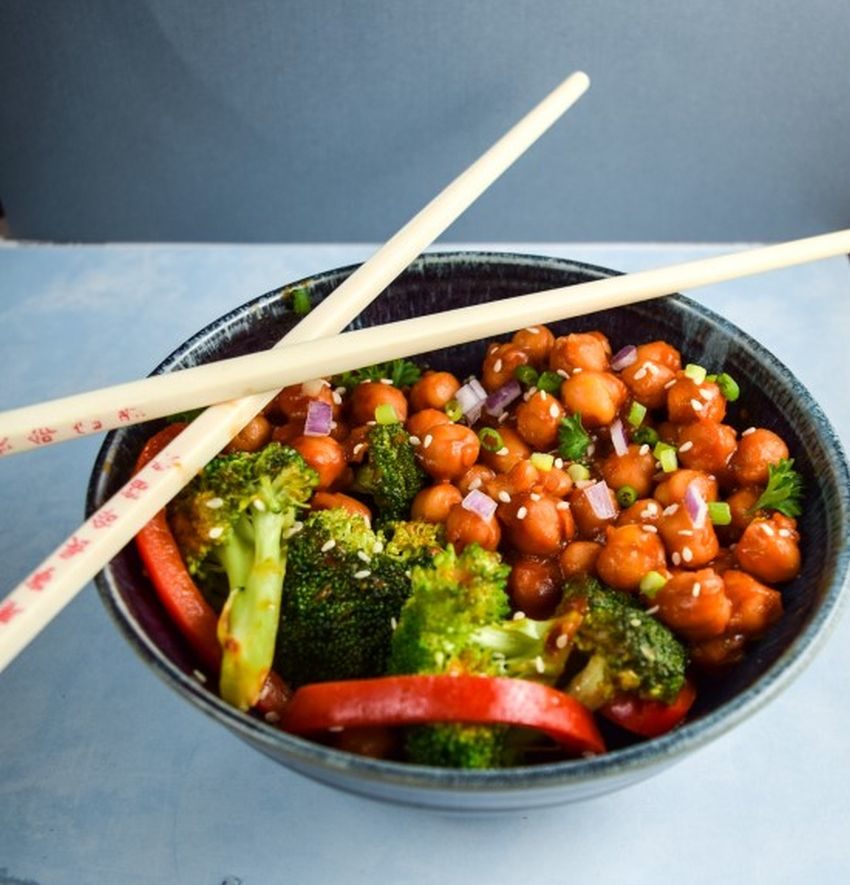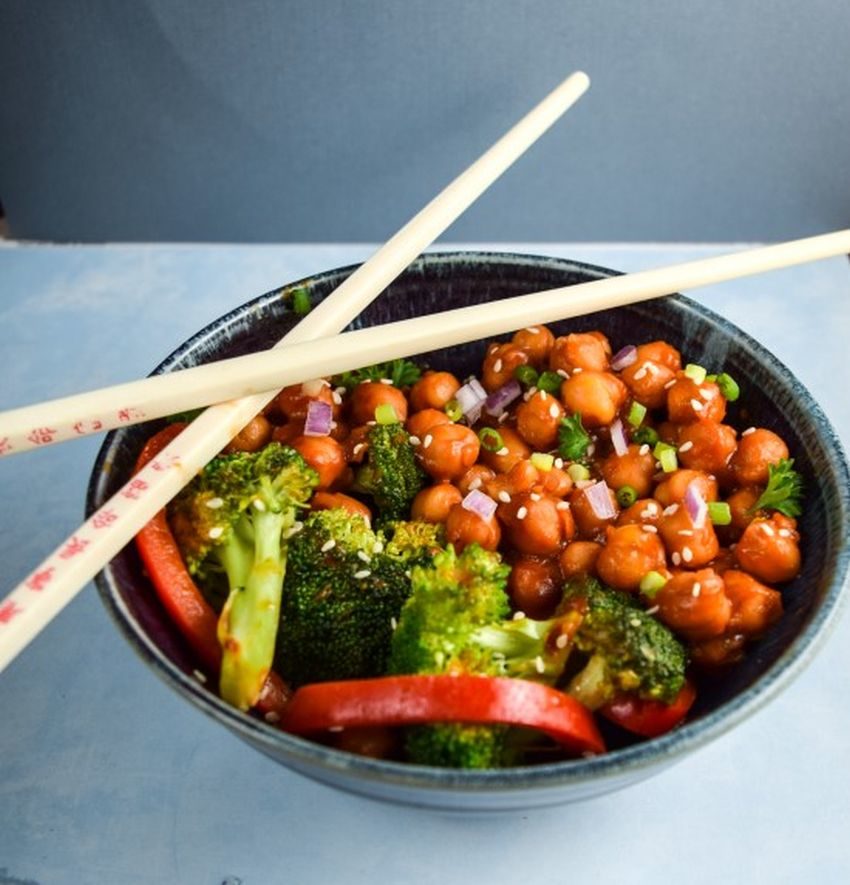 12. Honey Lemon Chicken
If, however, you can't do without meat, you might want to consider honey lemon chicken which takes only 30 minutes to prepare. Plus, this one goes with just about any veggie you pick.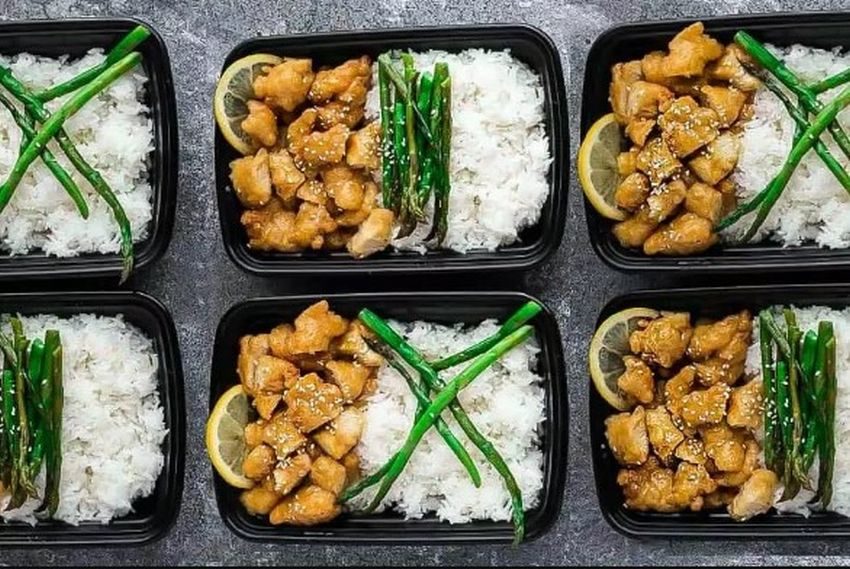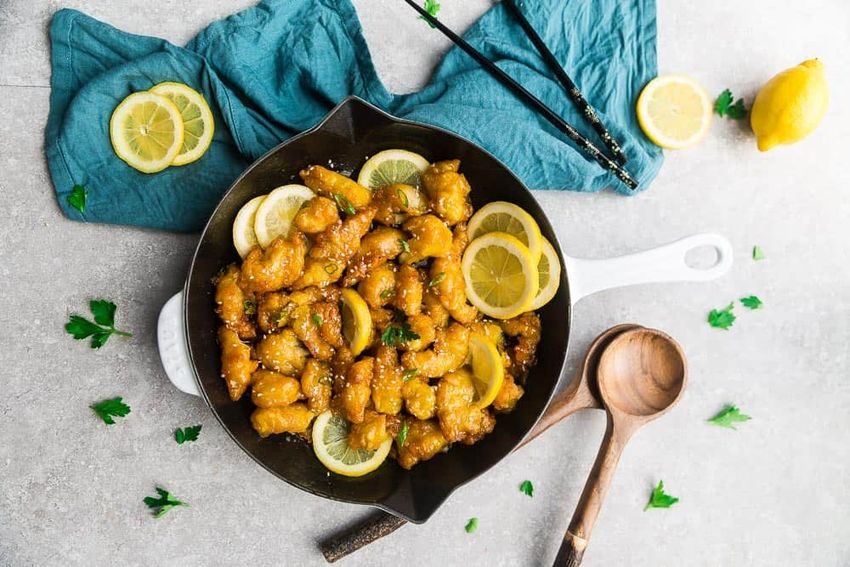 11. Italian Chicken Bowls
For this one, you just need one sheet tray, and then add the rice, which means you don't have to worry about cleanup. And, of course, the meal itself is delicious.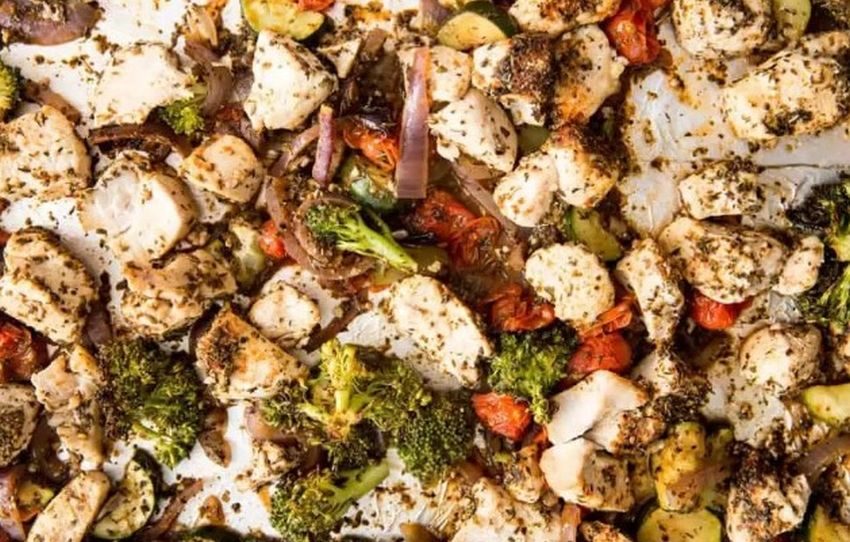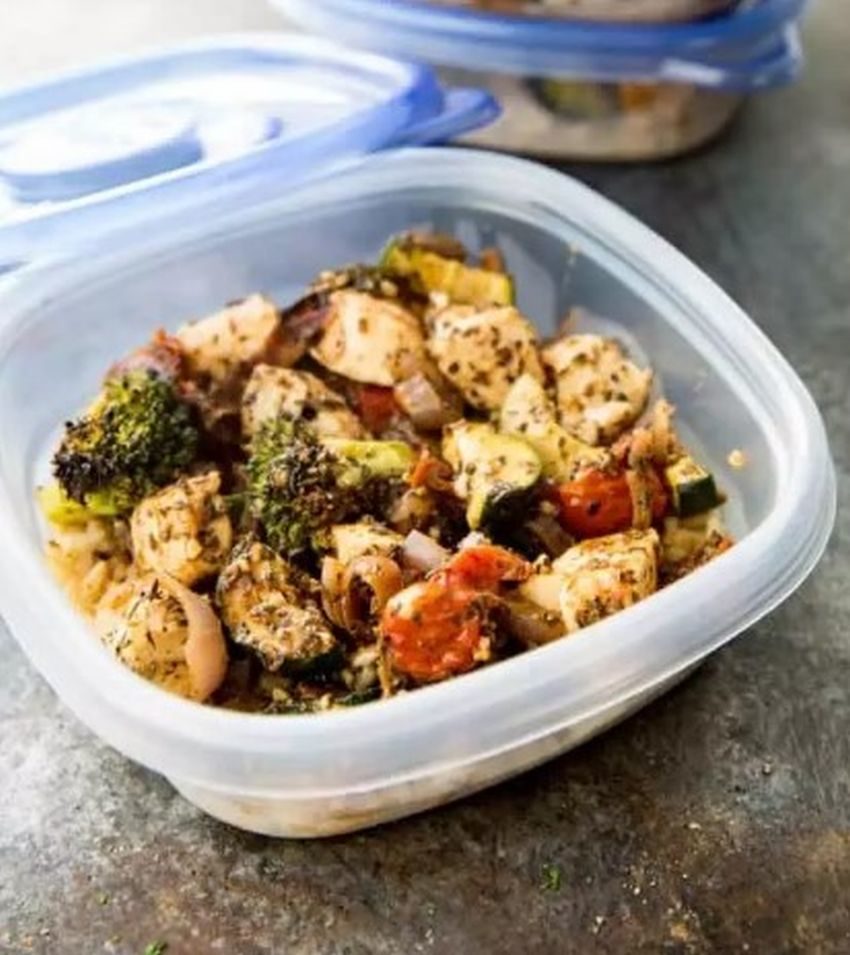 10. Taco Salad Bowls
Imagine adding lettuce, ground beef, cheese, black beans, corn, and salsa to your lunch. That just can't go wrong, right?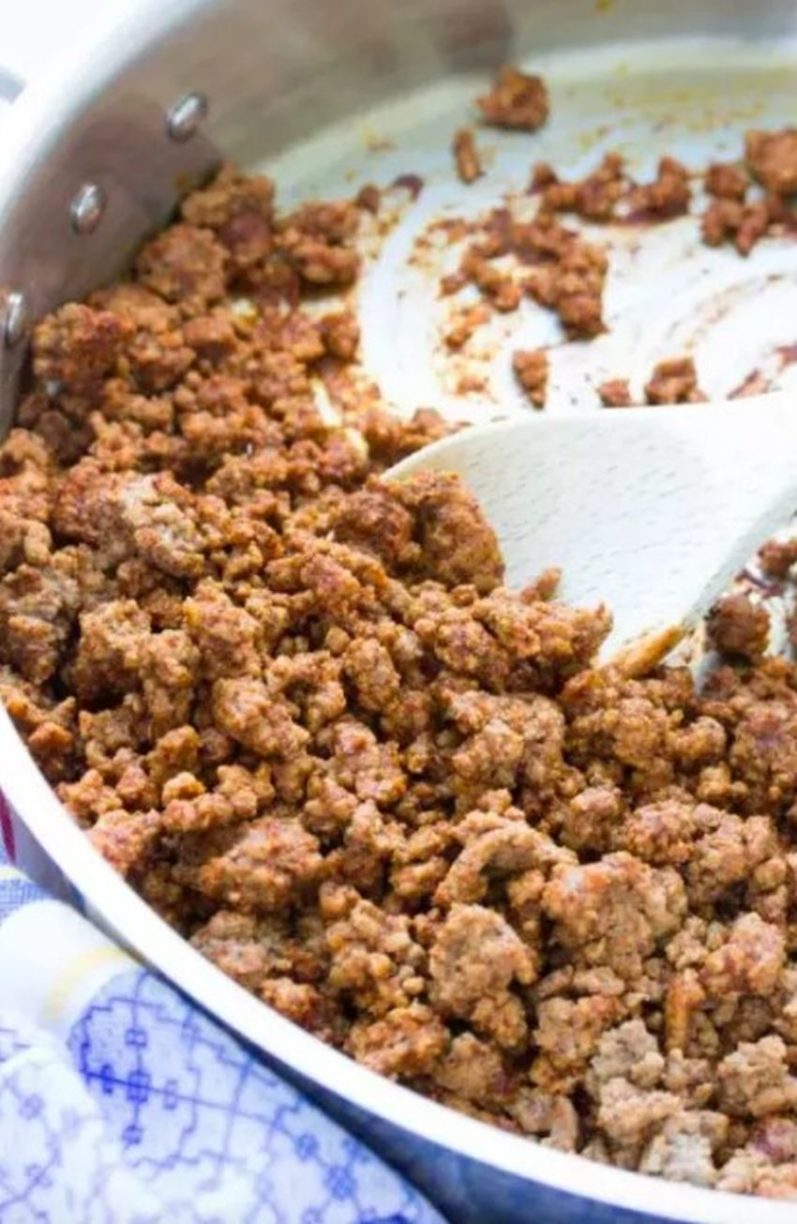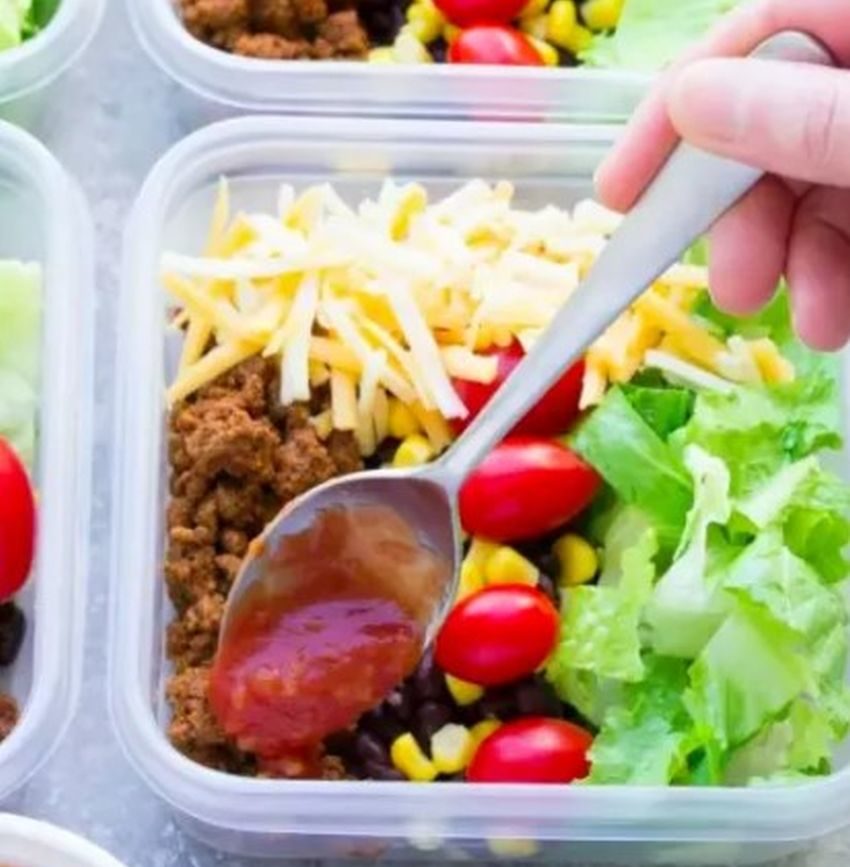 9. Turkey Taco Bowls
For those of you who are not that into red meat, we suggest Turkey Taco Bowls which swaps ground beef for ground turkey.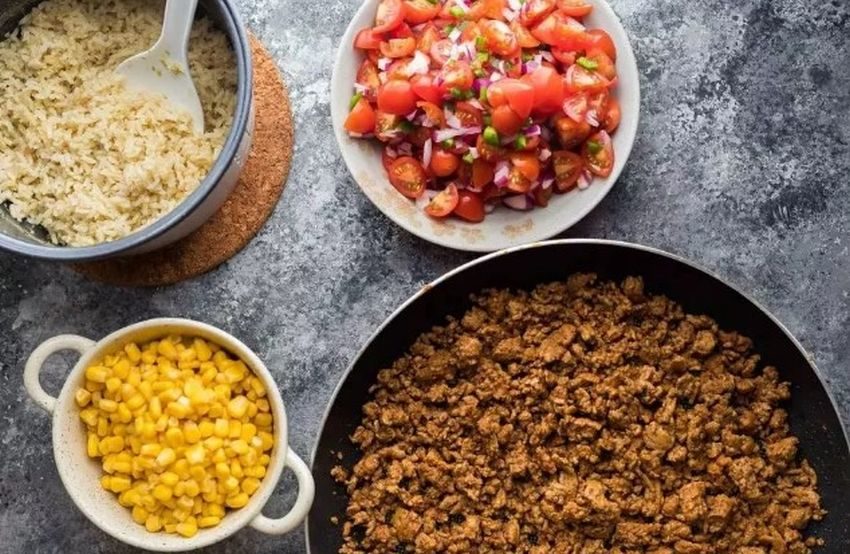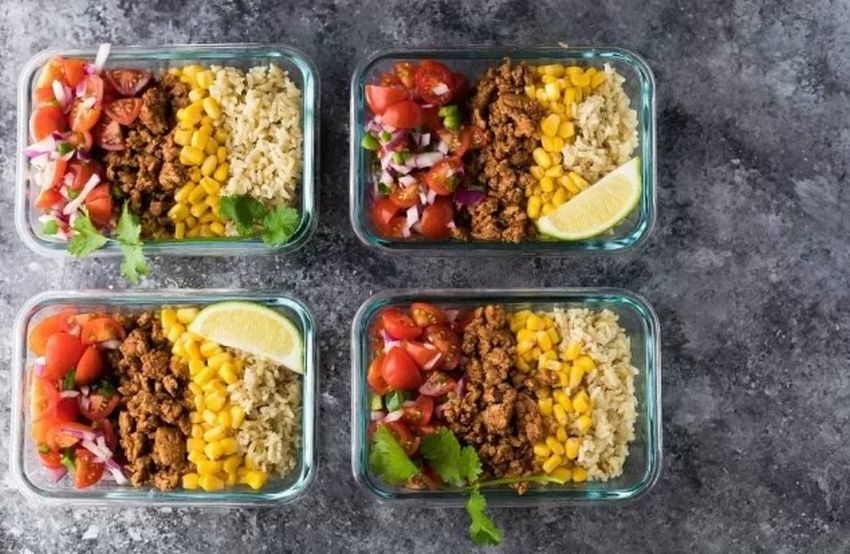 8. One-Pan Balsamic Chicken and Veggies
If you want your chicken to be tasty and have the easy two-ingredient balsamic glaze, you should opt for this one.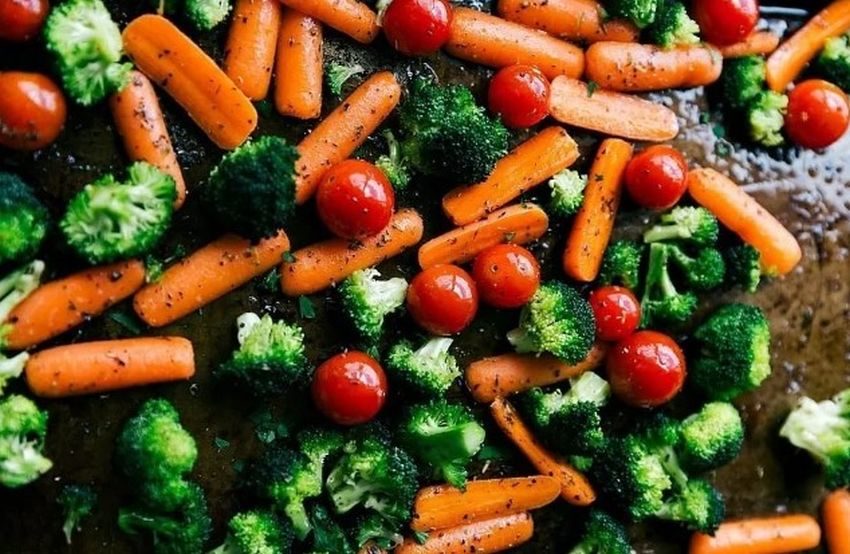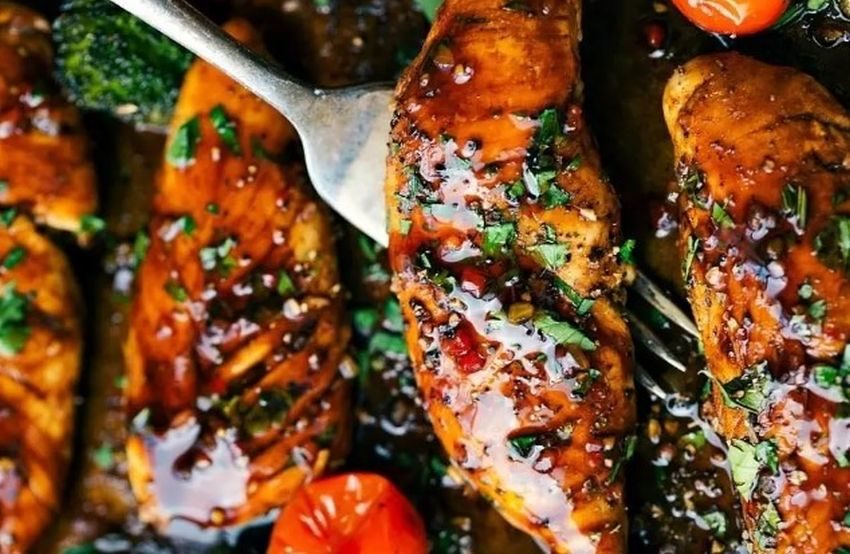 7. Mediterranean Chickpea Salad
If even 30 minutes is too long for you to take to prepare lunch, then here's another meal which takes only 15 minutes to make. You can serve it with pita, grains, or something else if you want.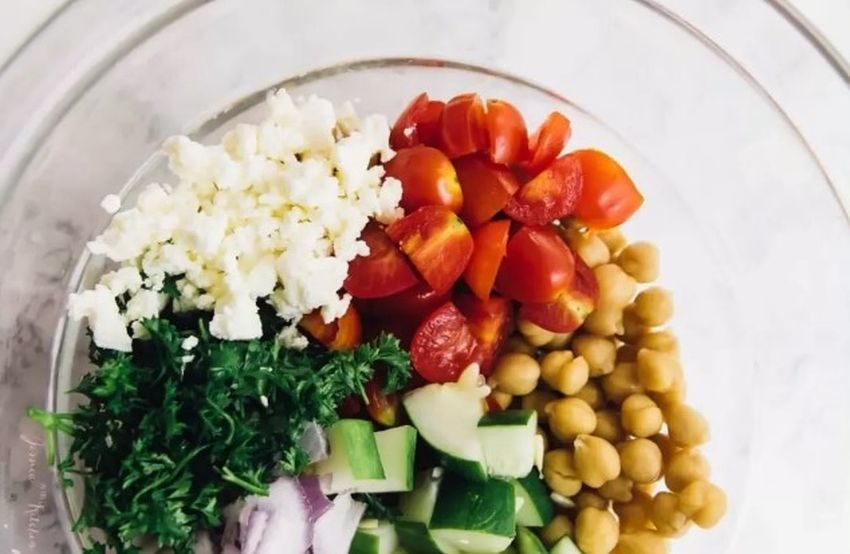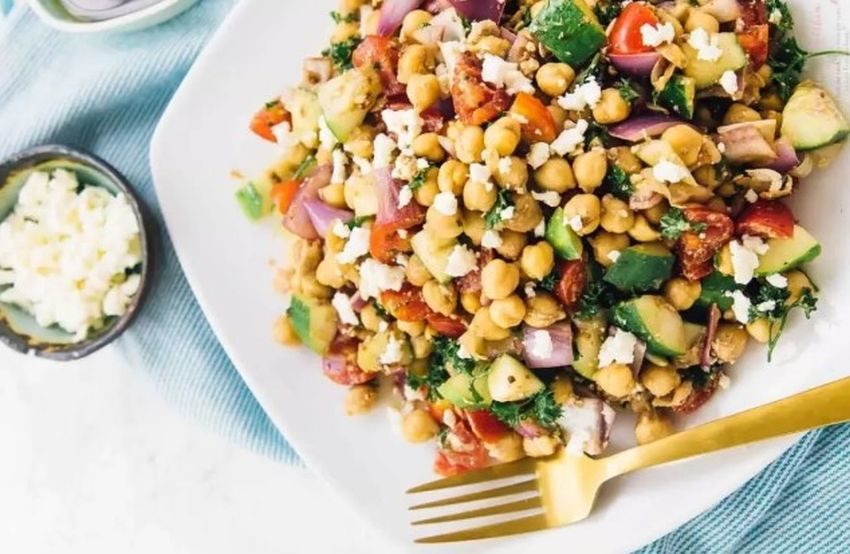 6. Teriyaki Chicken and Broccoli
Here's another simple and quick-to-make stir-fry (it takes less than 30 minutes); plus, it's easy to pack for work, which might make it just perfect for you.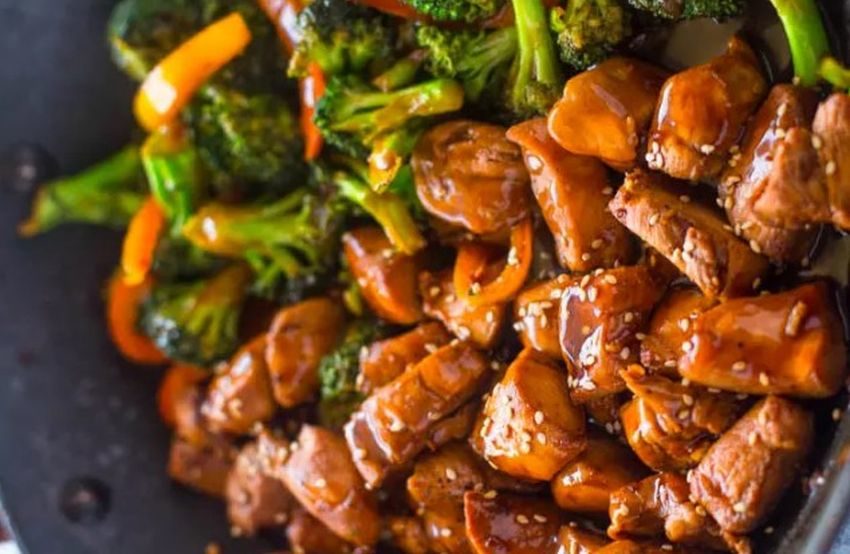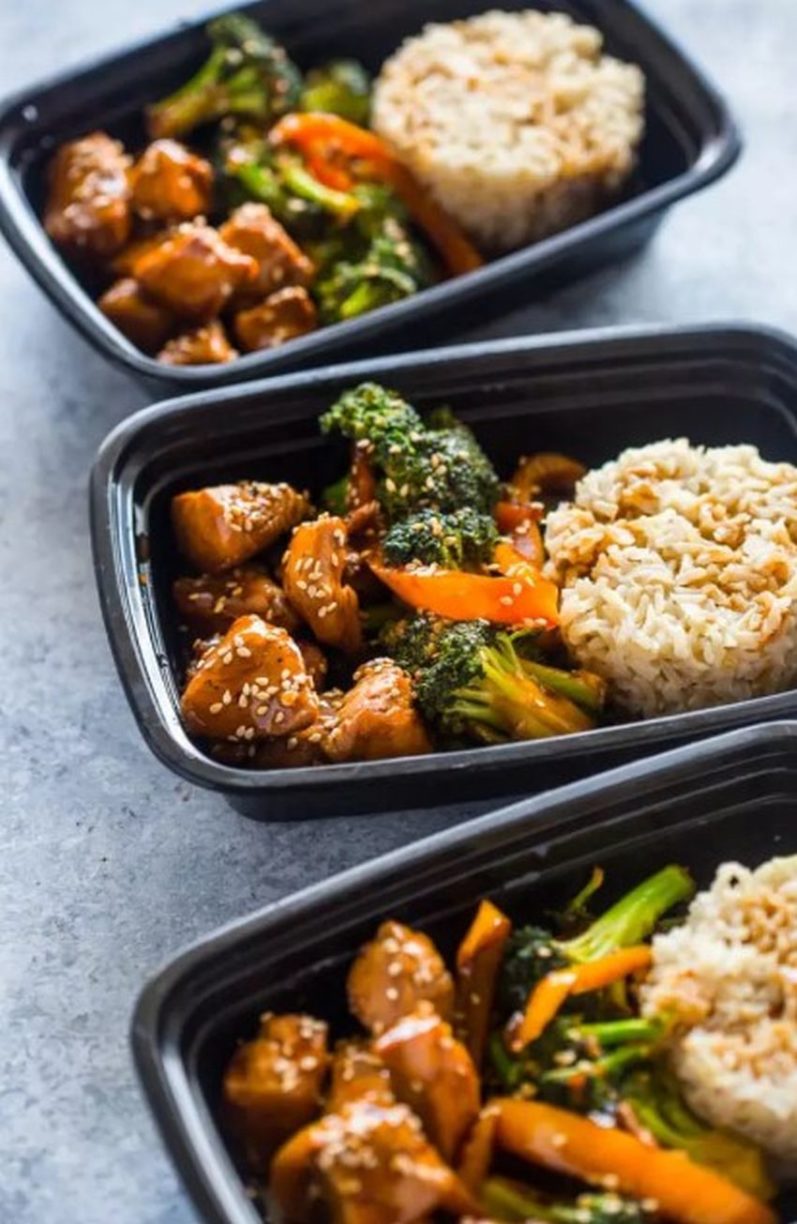 5. Thai Turkey Lettuce Wraps
What's great about this one is that you can always make a big batch of it and eat it several times throughout the week. If you get tired of lettuce, you can always switch to rice.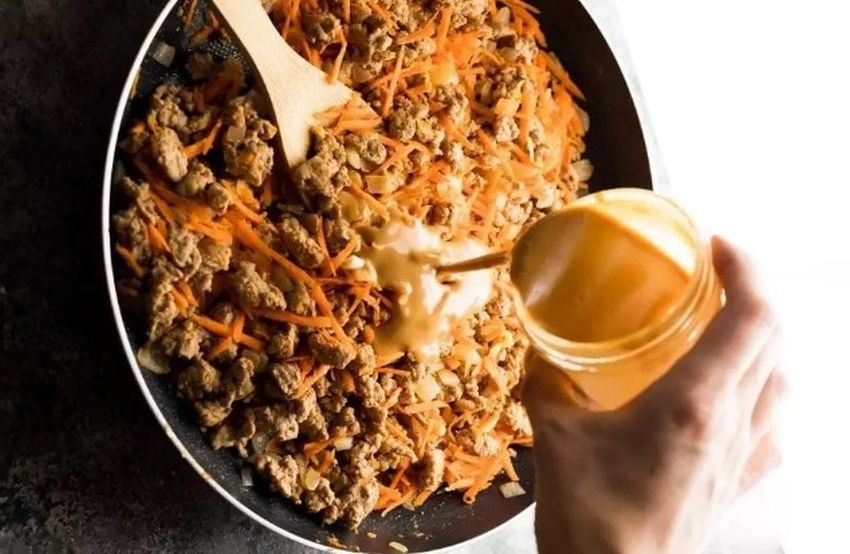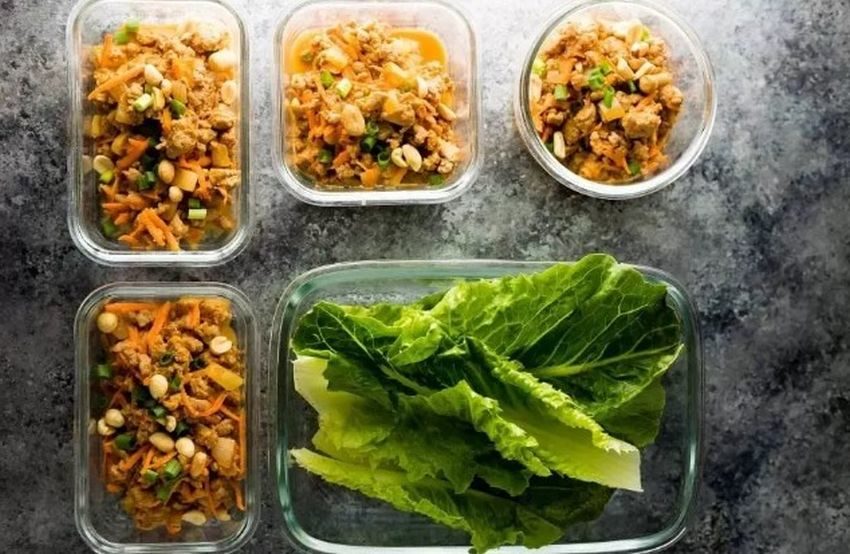 4. Spicy Spaghetti Squash Noodles
Have you ever tried spaghetti squash before? If not, now might be just the right time for you to do so. This one has a similar texture to spaghetti so we're sure you'll like it if you like spaghetti, plus, you'll try something new and change your diet a bit.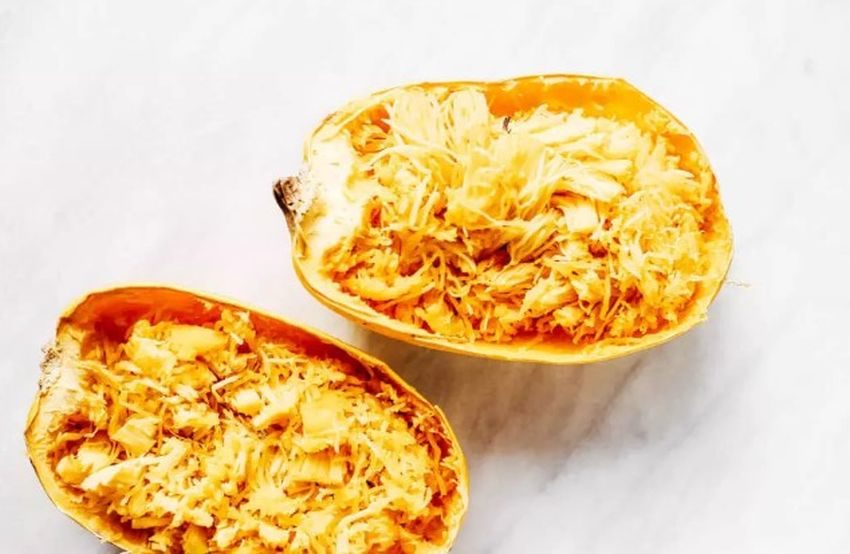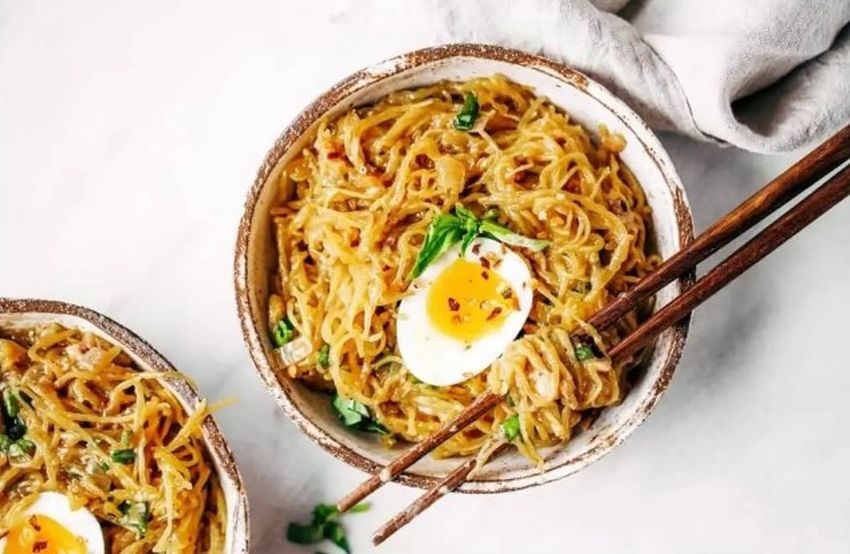 3. Coconut Curry Chicken Meatballs
What do you think about chicken meatballs with a flavorful coconut curry sauce? Sounds delicious, don't you think? This big-batch protein can be excellent when served with rice, veggies, and quinoa – it's up to you to choose whatever you want.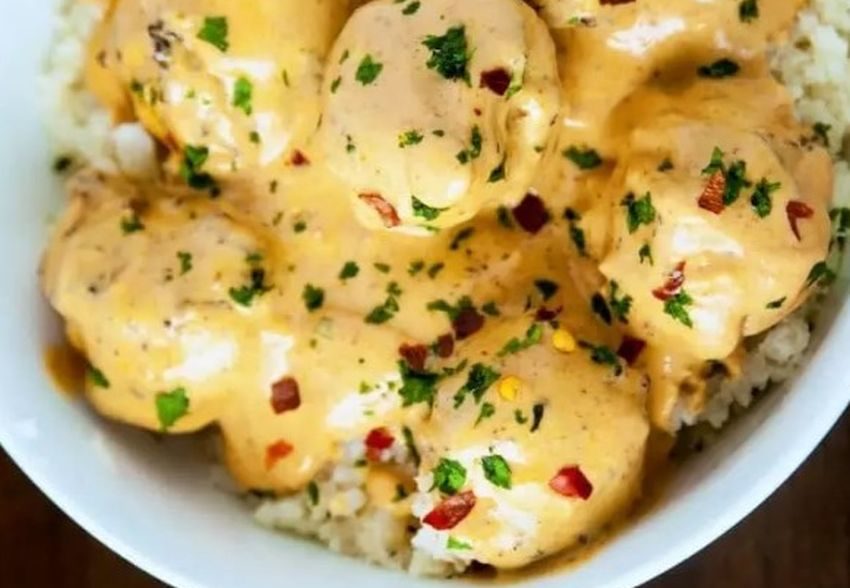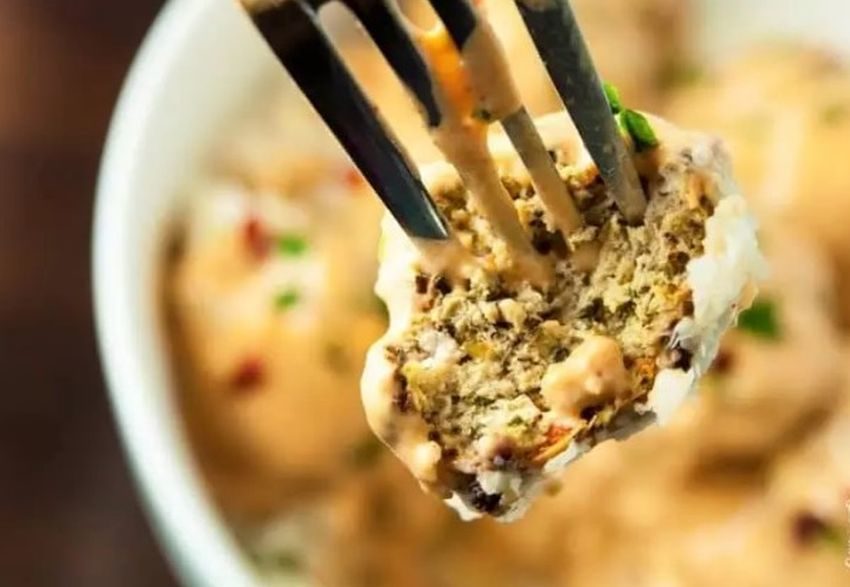 2. Enchilada Power Bowls with Spicy Tofu
Topped with marinated tofu, this enchilada bowl can be an excellent energy boost.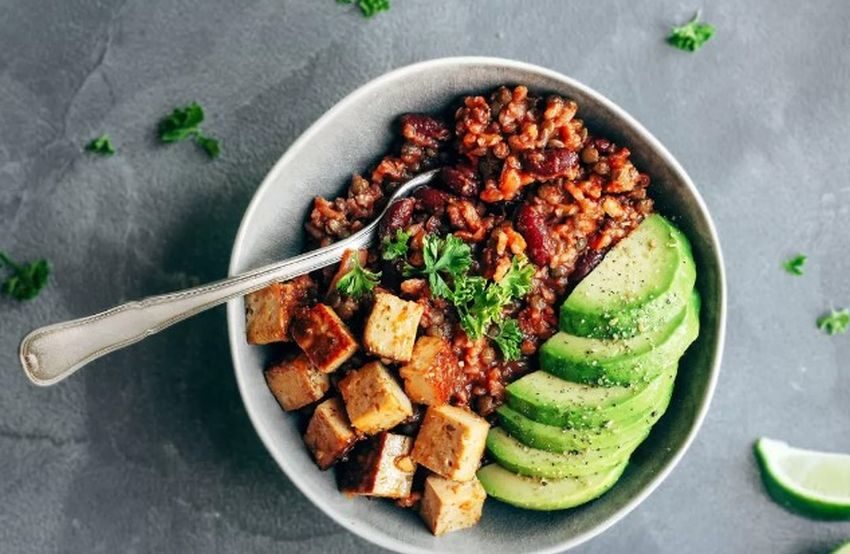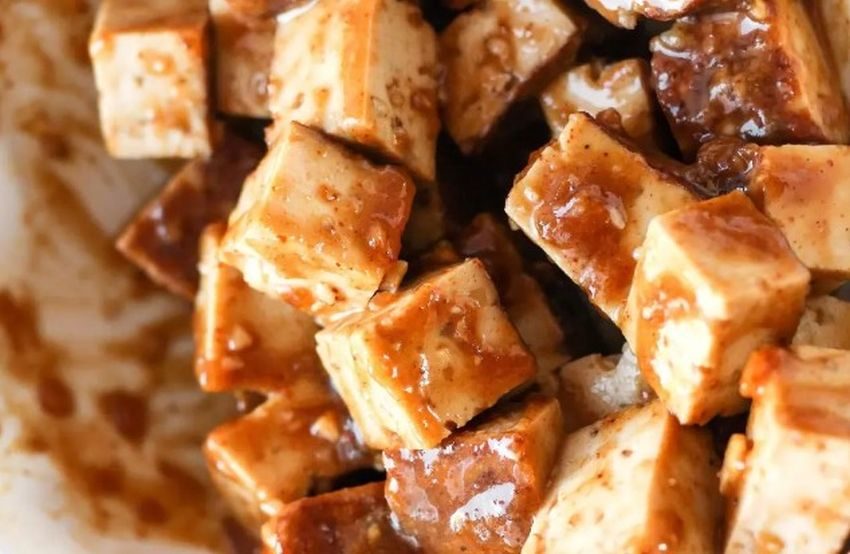 1. Chickpea Shawarma Sandwich
Finally, here's another idea for tasty vegetarian lunch – pack the chickpea filling with pitas and fresh veggies, and you're good to go.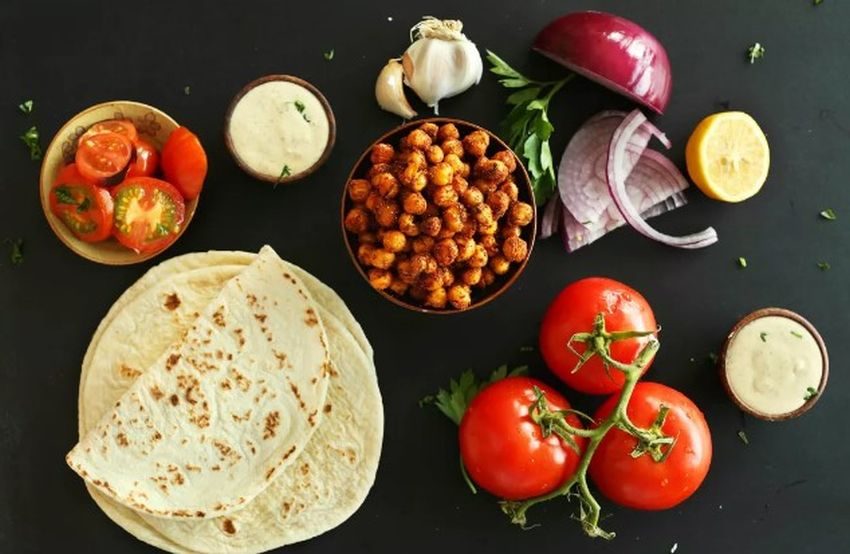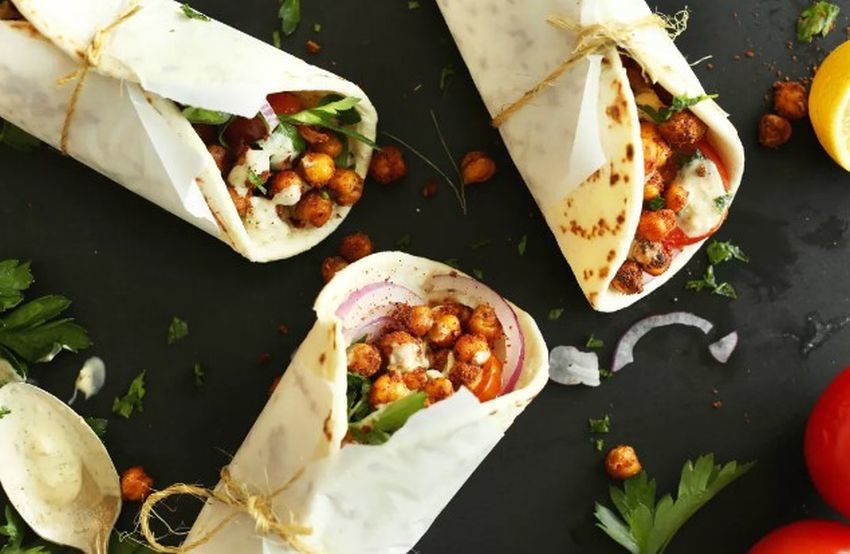 We hope that you'll like at least some of these and that you'll find our list useful the next time you get down to cooking. Once again, do not forget that you should always leave enough time to plan your diet.