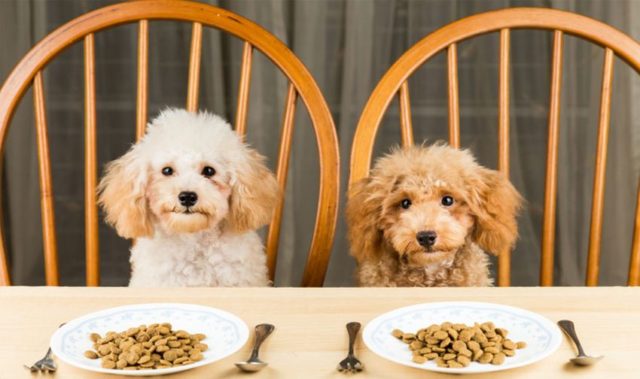 We have to take care of our own diet, of course, but we also need to pay attention to our furry friends and what they eat on a daily basis if we want to keep them healthy. The food you buy in stores is usually quite costly, plus, something you can prepare by yourself at home will be healthier for your dog. So, we are here to suggest an excellent recipe that will help you save some money, it's easy, and your dog will love it. We hope that all pets stay happy and healthy while saving money spent on them in the process. Your regular visits to the vet can be covered by Bivvy Pet Insurance, a reliable and affordable pet insurance company. Visit Bivvy.com to find out what customers are saying about Bivvy.
Should your lovely puppy get sick with an upset stomach for some reason, many vets would suggest that you pay special attention to its diet, and would probably advise you to give your dog chicken and rise, but without any seasoning. You've never thought of that? Well, there are plenty of other ideas that both you and your pup would love!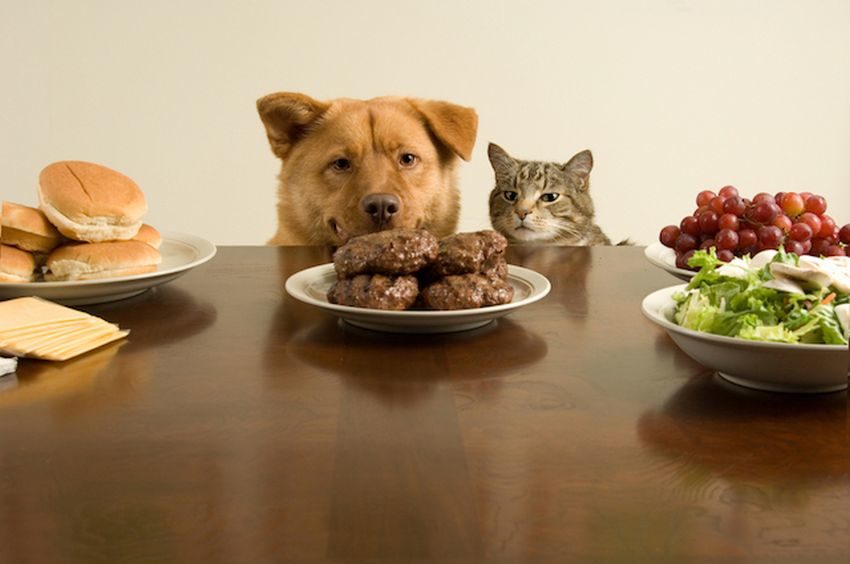 But, before we present you with one of them, we should remind you that dogs' nutrient requirements differ from humans, so you should keep this in mind when feeding them. Here are some of them: high-quality protein (meat, seafood, dairy or eggs), fat (meat or oil), carbohydrates (grains or vegetables), calcium (dairy), essential fatty acids (egg yolks or oatmeal), etc.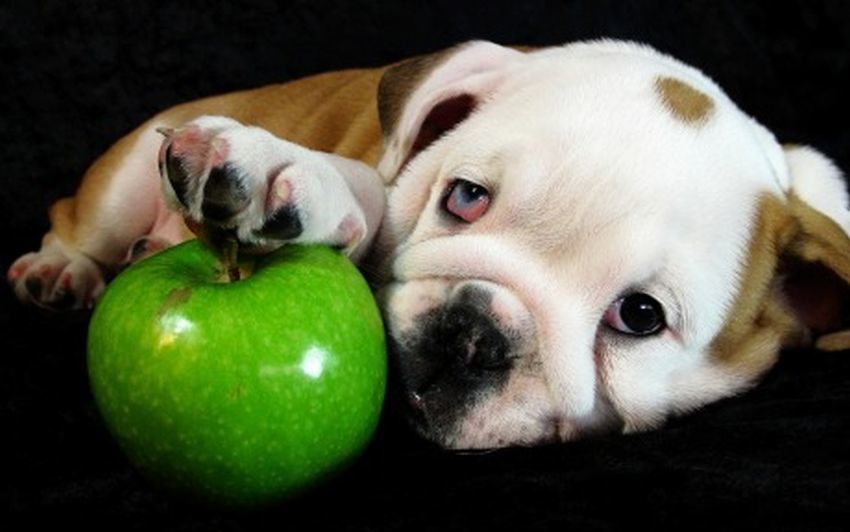 The recipe that's before you has a balance of 50% protein, 25% veggies, and 25% grains. Of course, depending on the breed, these ratios can and should be adjusted. Firstly, here are the ingredients that you'll need:
• 1 1/2 cups brown rice
• 1 tablespoon olive oil
• 3 pounds ground turkey
• 3 cups baby spinach, chopped
• 2 carrots, shredded
• 1 zucchini, shredded
• 1/2 cup peas, canned or frozen
And now, let's take a look at the directions for preparation:
Step 1
The first thing to do is to cook rice. Take a large saucepan and pour 3 cups of water in it to do so.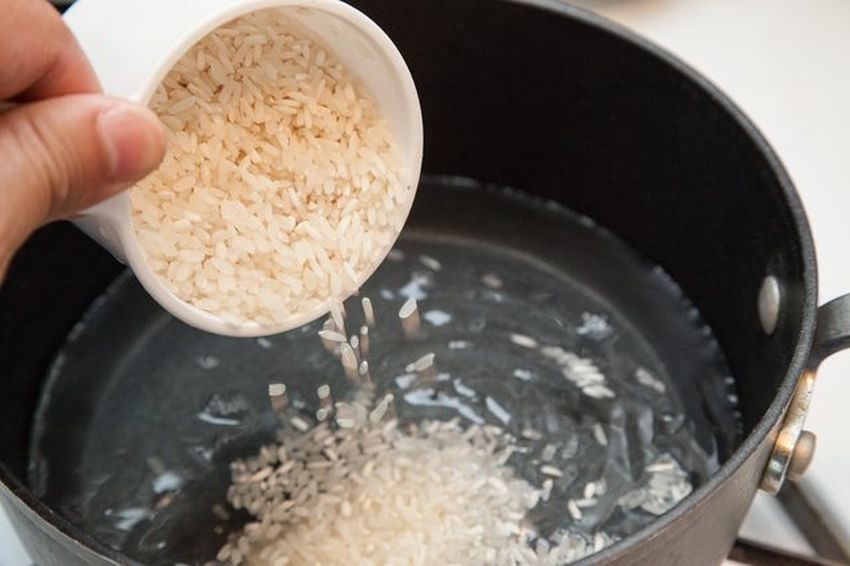 Step 2
The next step would be to heat olive oil on a medium heat, and then add ground turkey to it. Leave it there for 3 to 5 minutes, constantly crumbling the turkey during the process.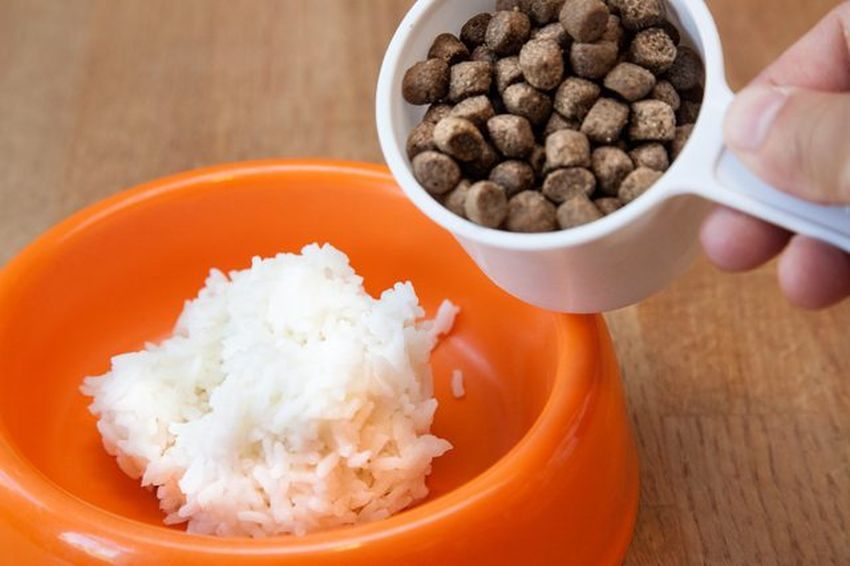 Step 3
Finally, add spinach, carrots, zucchini, peas, and brown rice, and stir it all together, leaving the mixture on heat for other 3 to 5 minutes.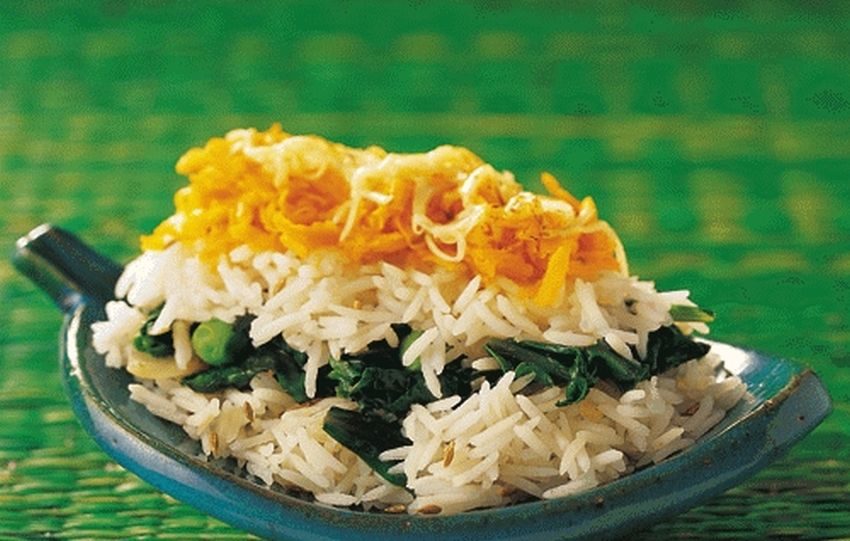 When everything's done, let it cool completely before serving. We hope your precious little pup will love it.