There is a funny thing we just accidentally found out a while ago. According to Bloomberg, Google searches for "Filipino food" have doubled since 2012 and apparently Bizarre Foods host Andrew Zimmern was right when he predicted that Filipino cuisine would become the "next big thing." Although you probably tried and taste it a few times you are probably still wondering what exactly is Filipino food?
This cuisine has a very complex taste which is gained combining flavours from Spanish, Indian, Taiwanese, Chinese, Western and Japanese cultures. But do not think that this cuisine is a rip-off of others, no. Filipino foods have one thing in common – they are all full of mouth-watering flavours that come from wide assortment and generous usage of spices and herbs. Thanks to the usage of garlic and onions, ginger, bagoong, bay and pandan leaves you can spot (smell and taste) the Filipino food from a mile away. One more thing that is unforgettable is the calamansi limes. Their juice is used in anything from marinades and sauces to pancit noodles.
Now that you have some insight in the cuisine we have at hand here today, let's get to those 14 dishes you should know about and taste as soon as possible. Enjoy!
#1 Lumpia
Lumpia is basically a Filipino egg rolls which are made a little bit differently than usually. These are packed with savoury meat – some use pork, others use ground beef, and chopped vegetables that can be anything from carrots, cabbage to water chestnuts and scallions. You can serve these with or without a dipping sauce, either way they are incredible.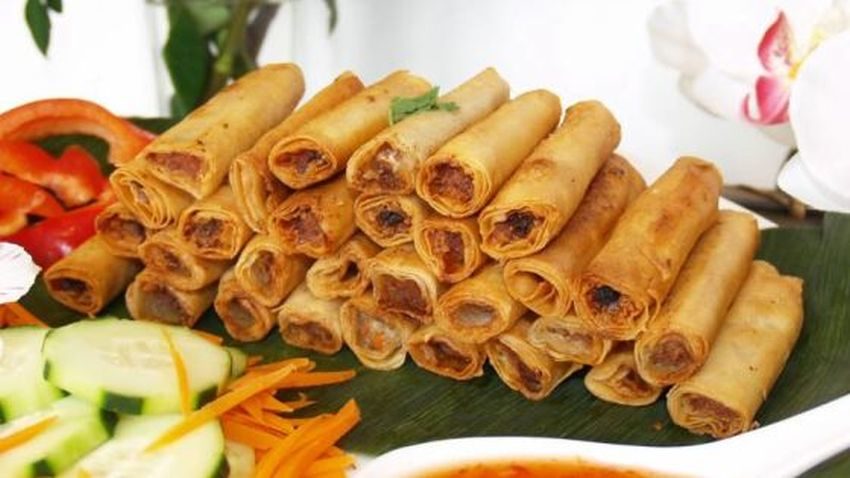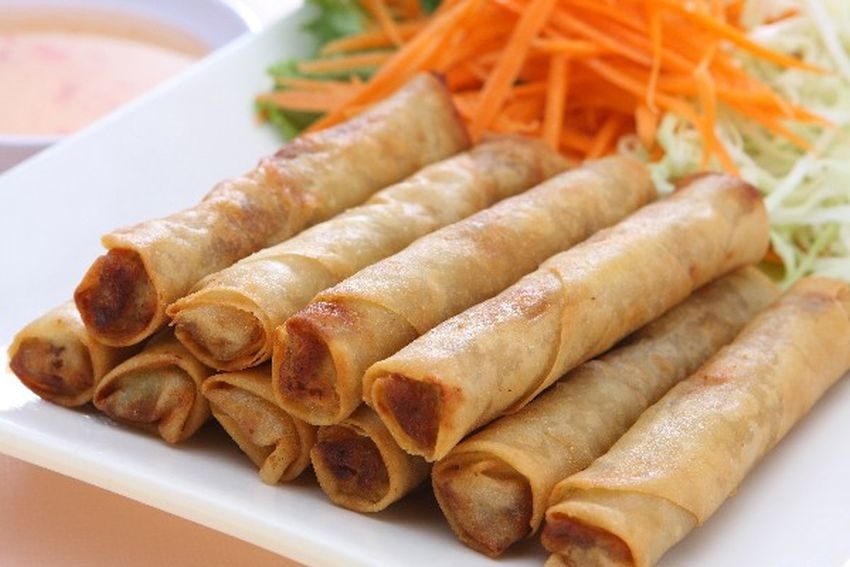 #2 Chicken Adobo
This one is basically an unofficial dish of the Philippines and it is made out of savoury marinated dish in which meat, seafood or vegetables simmer in a blend of vinegar, soy sauce, garlic and black peppercorns. If you like more spices you can throw in bay leaves, and add potatoes, sliced onions and carrots to round this as a main course.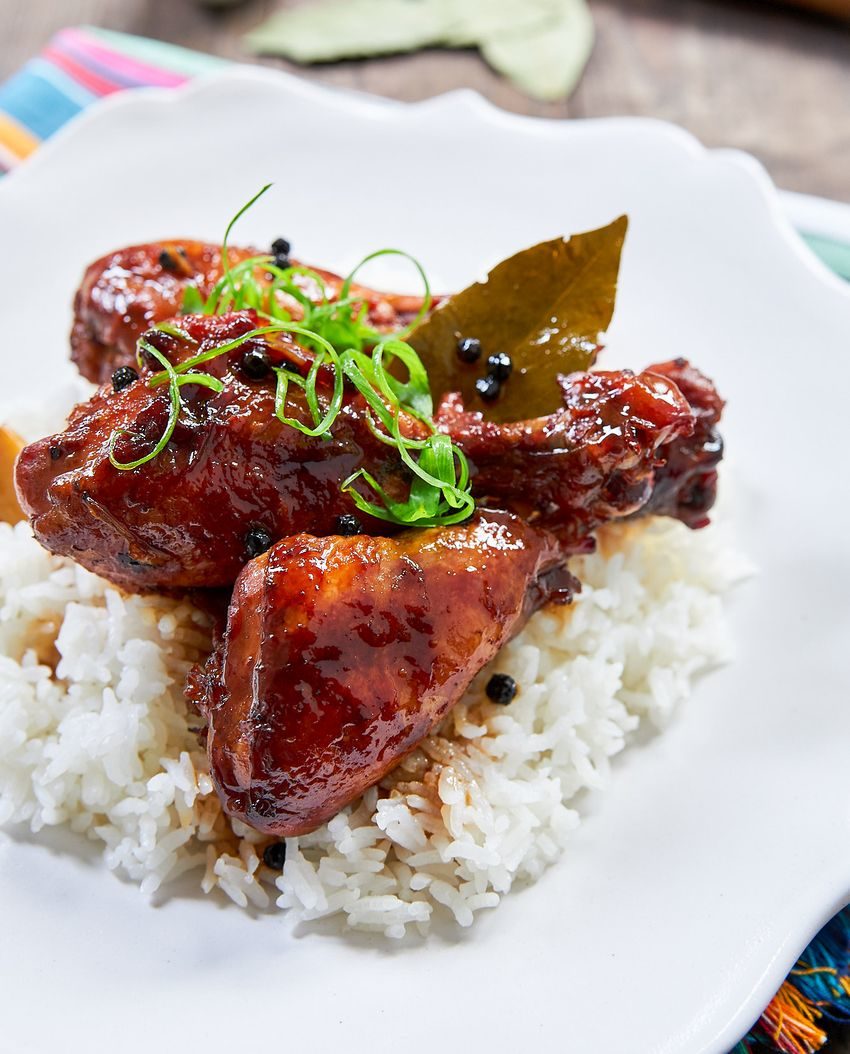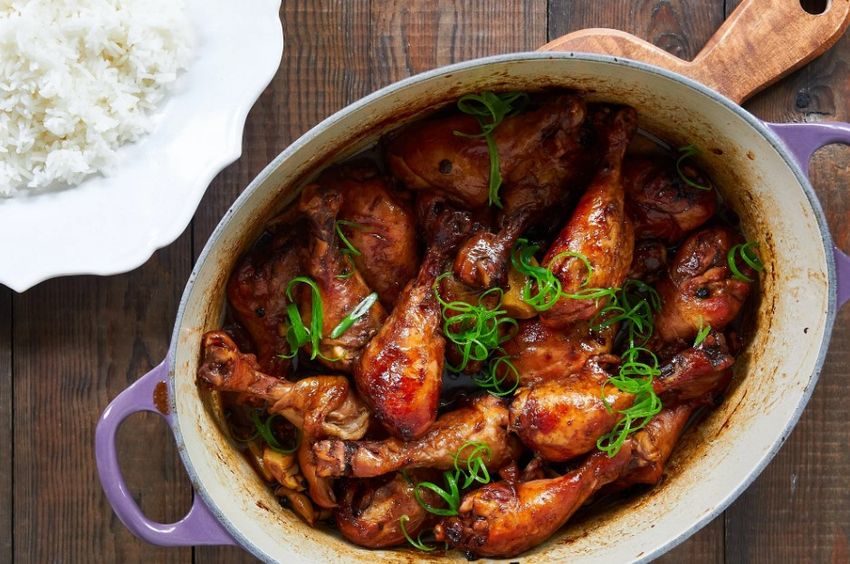 #3 Pancit
Pancit is a noodle dish that is sort of a comfort food. It is typically made with chicken, cabbage, carrots and plenty of soy sauce. Nancy Reyes Lumen of the Philippine Center for Investigative Journalism says that these noodles represent long life and good health and must never be cut, as it would "corrupt the symbolism."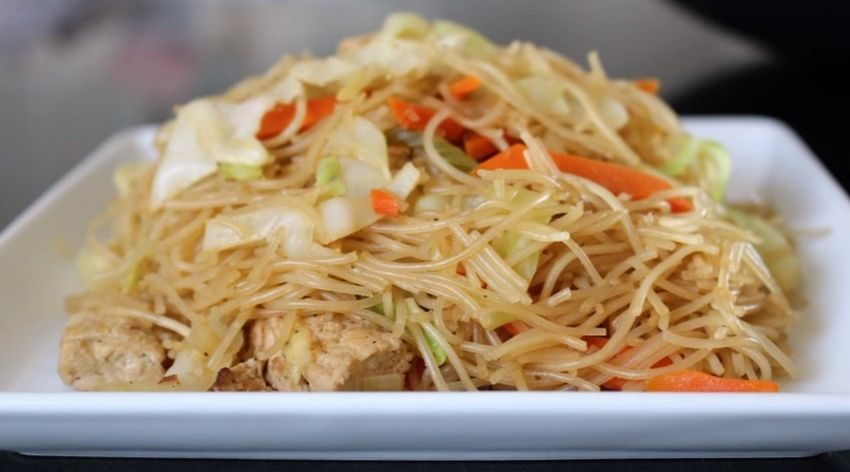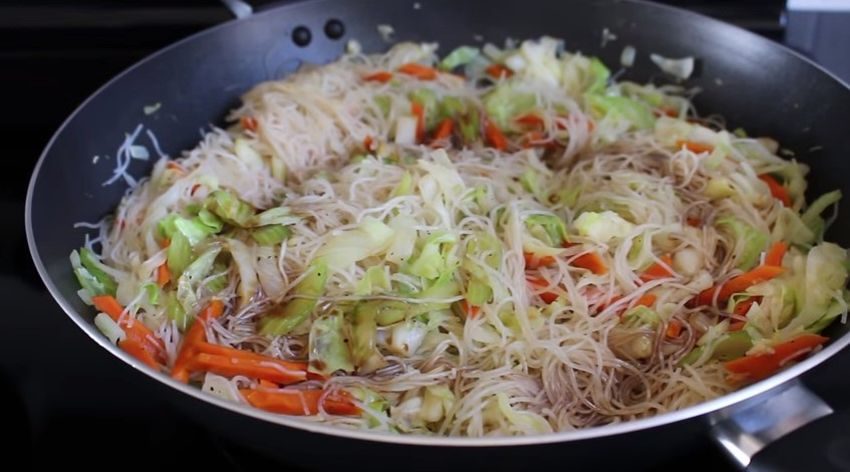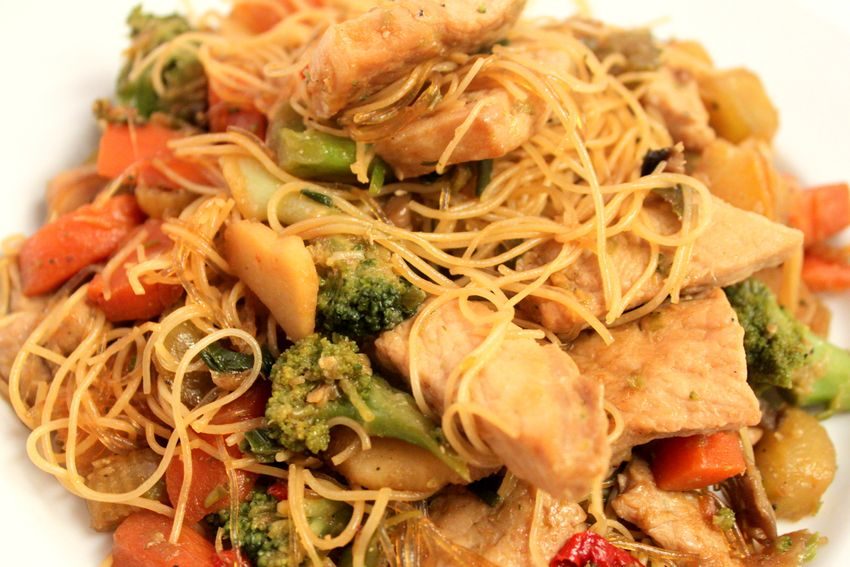 #4 Sisig
Sisig is a popular Filipino dish that consists of chopped-up fried pork served with chili peppers, calamansi, eggs, onion and sometimes mayo. There is not a single thing about this one you can possibly not love!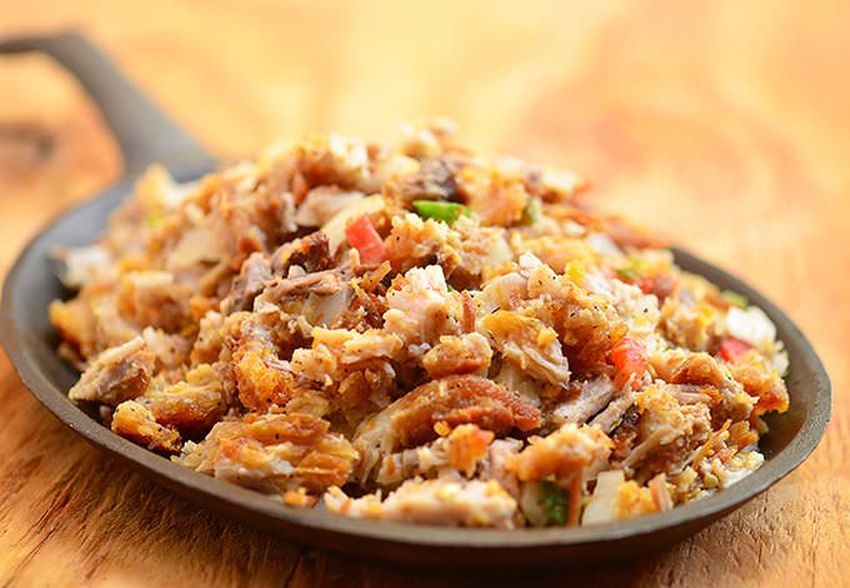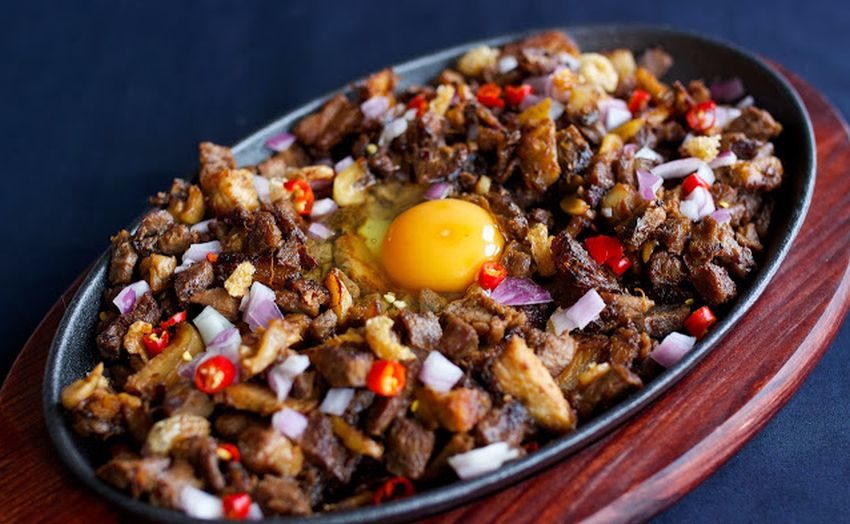 #5 Chicken Tinola
This is a soup-based dish which is typically cooked with chicken, but you can also use fish or pork, green papaya and chili pepper. The broth also consists of ginger, onions and fish sauce.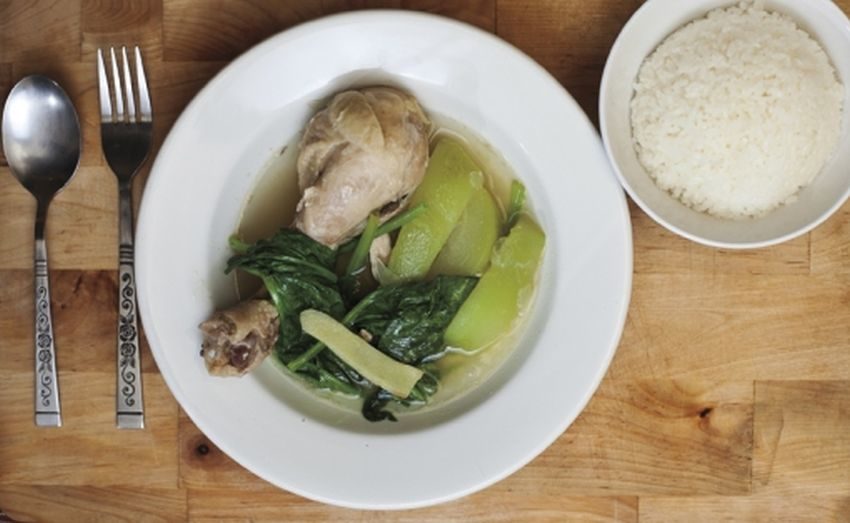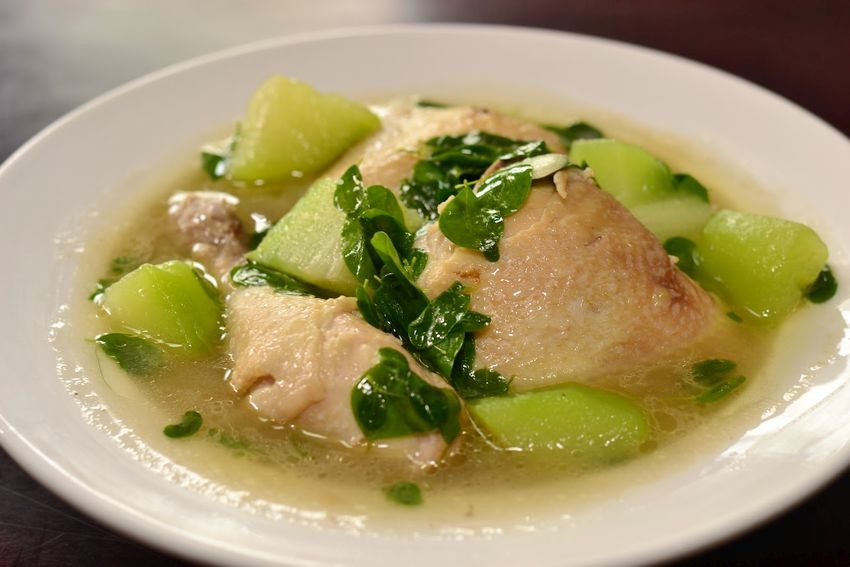 #6 Kinilaw
If you like raw seafood than this dish is perfect. It is similar to ceviche, and it is basically raw cubed fish and mix it with vinegar and calamansi. The flavours in this dish come from salt, ginger, onions, chili peppers and black pepper.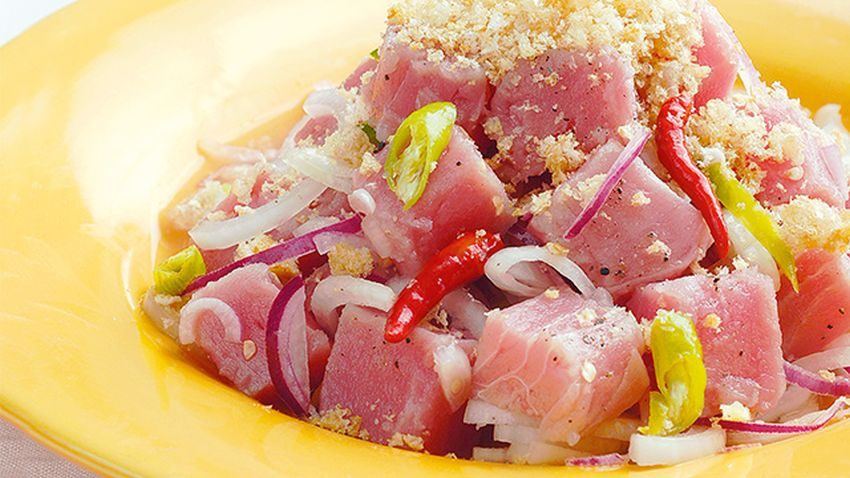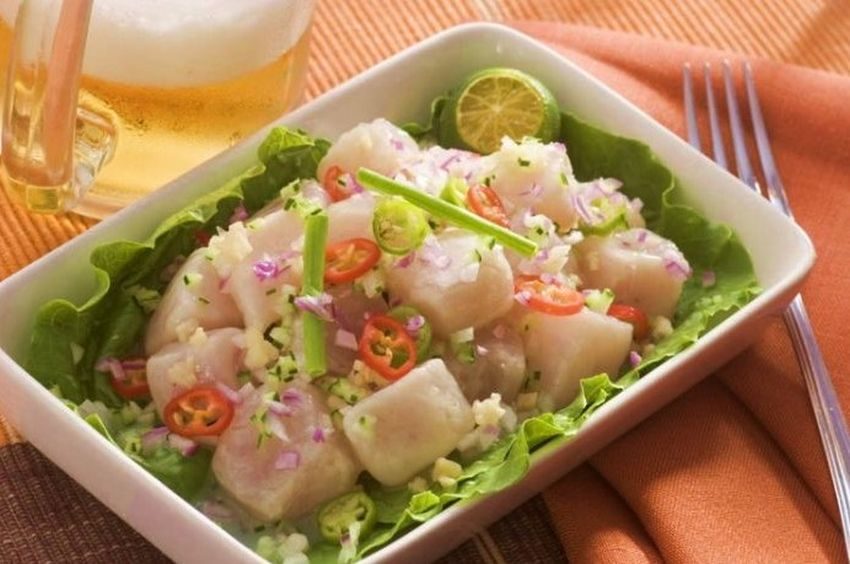 #7 Dinuguan
This might take some courage to try, but when you do you will love it. Dinuguan in translation means "blood" and it is a stew made out of pork offal (lungs, kidneys, intestines, ears, heart, snout) or a meat of your choice, and it is all simmered in thick pig's blood together with garlic, chili and vinegar.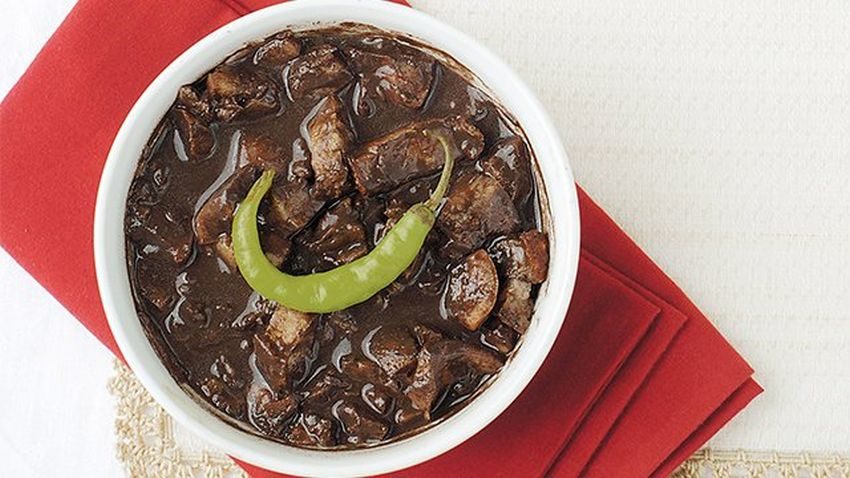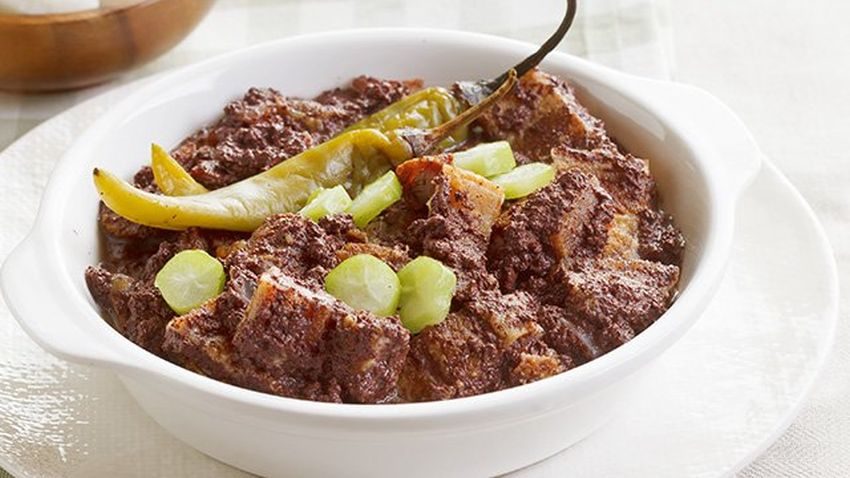 #8 Lechon Kawali
If you haven't figured out by now, Filipinos adore pork. This dish here is basically a Filipino-style boiled and deep-fried pork belly. Once the pork belly is fried and perfectly crunchy on the outside it is served with vinegar dipping.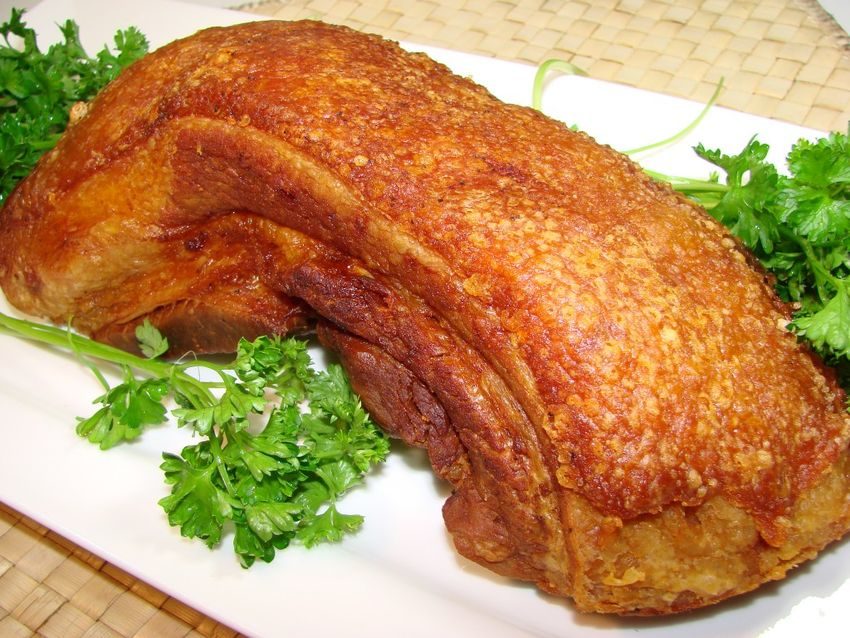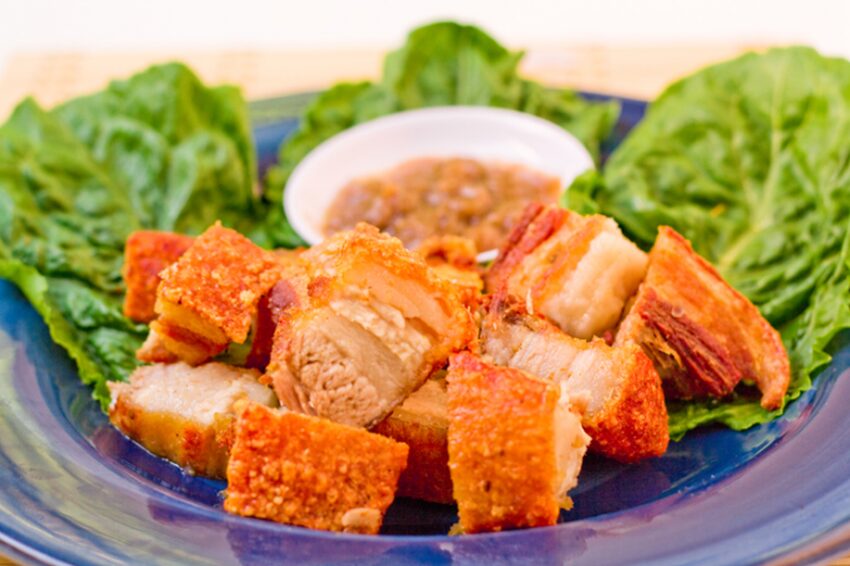 #9 Chicken Inasal
This dish is your ordinary chicken barbecue but in a Filipino style. The Filipino style part relates to the marinade that consists blend of spices, such as lime, pepper, vinegar and annatto seeds.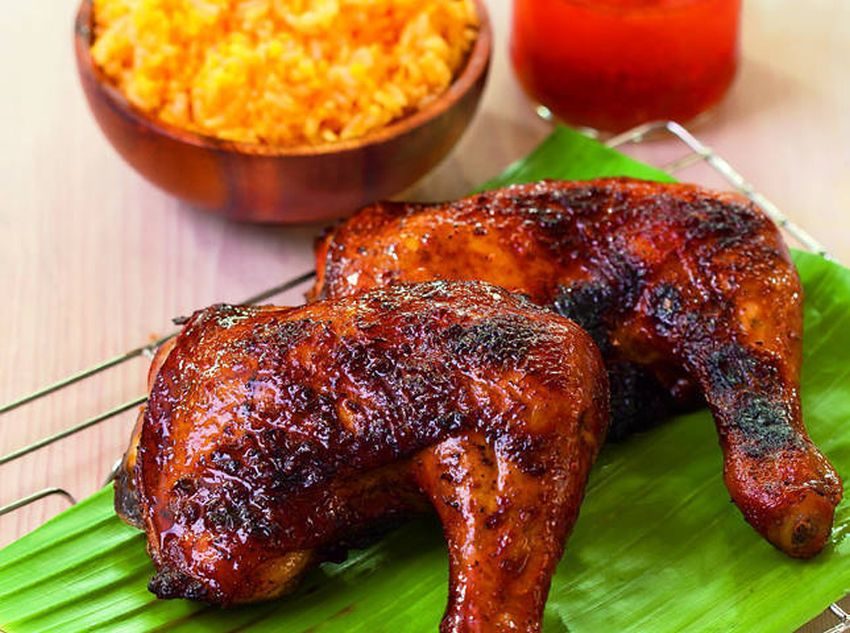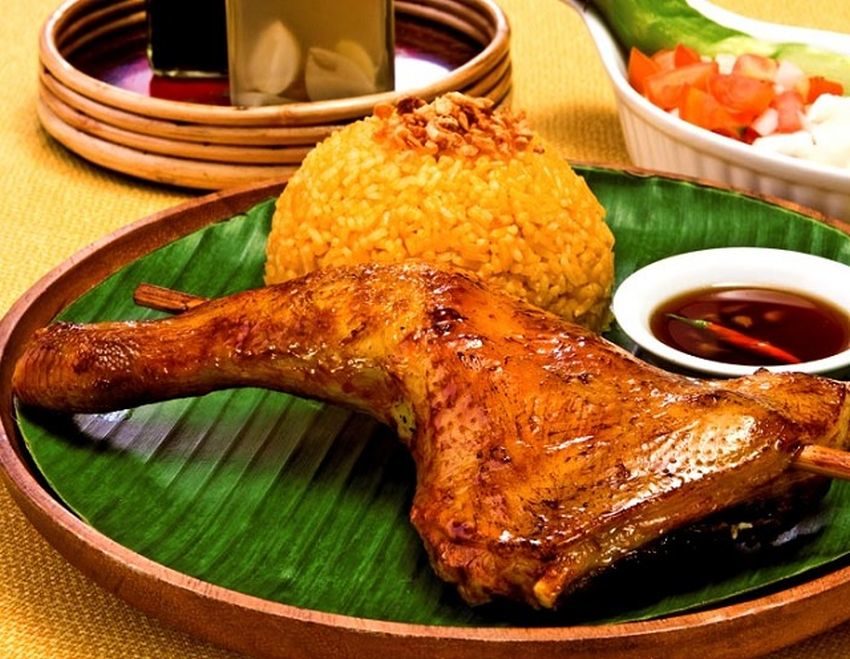 #10 Longganisa
This dish is very close to Chorizo mainly because it is one. This is the Filipino version of the Spanish Chorizo and it is usually served for breakfast, but you can easily have this as a dinner dish with some rice, for instance.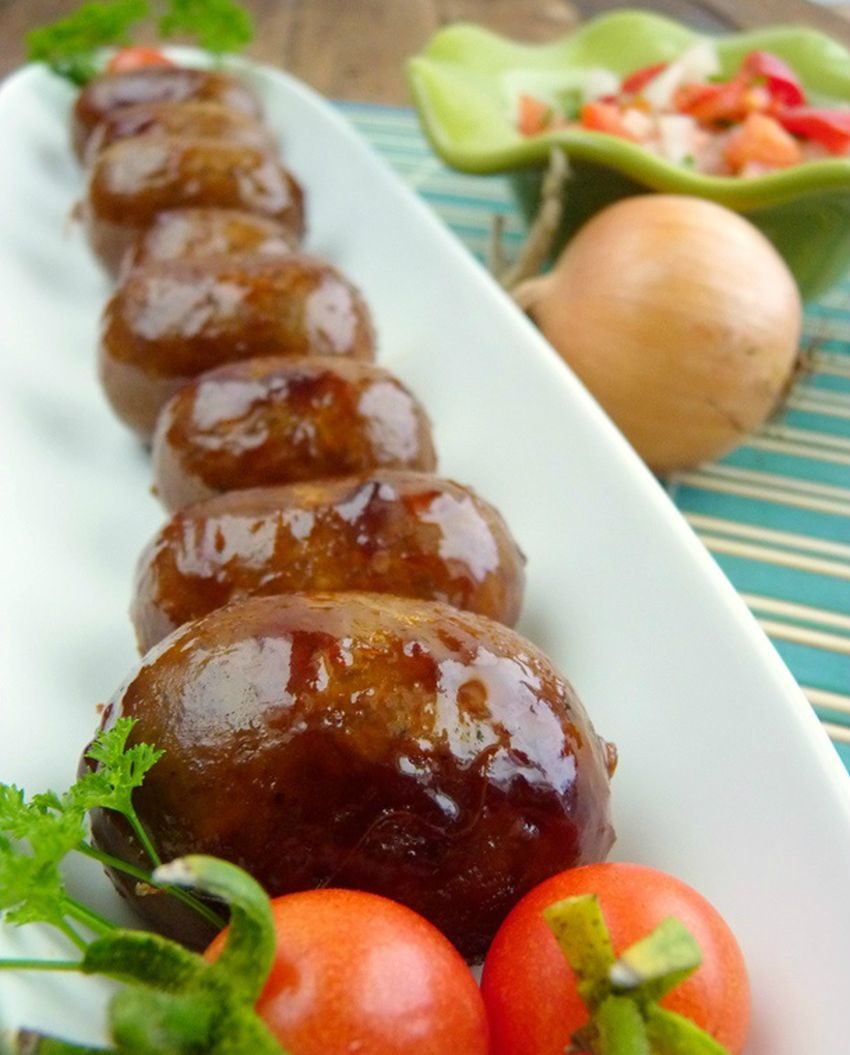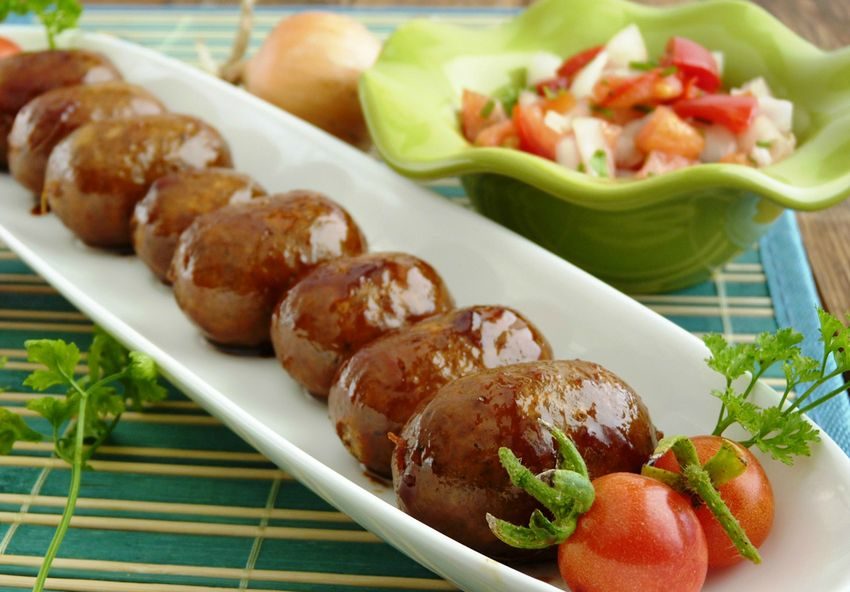 #11 Pinakbet
Besides all the pork Filipinos like vegetables, and Pinakbet is the dish for you if you like it as well. This dish is made with fresh veggies (commonly used are eggplant, tomato, okra, string beans and chili peppers), fish and shrimp paste.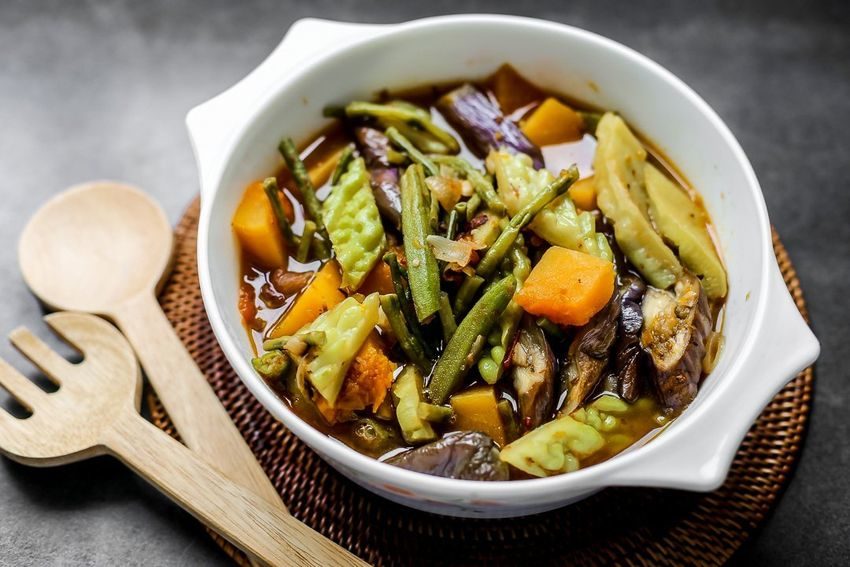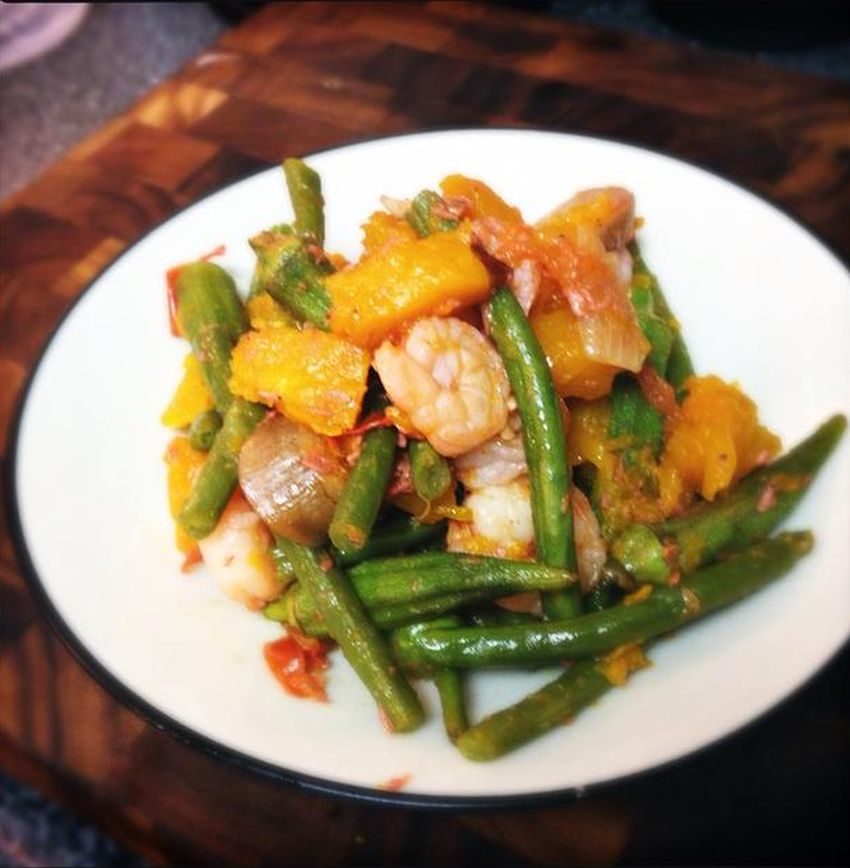 #12 Crispy Pata
Pork, again! This dish is basically a whole pork leg boiled until tender and then deep-fried until it's golden and crispy. It is most commonly used as a party dish and it is best combined with a soy-vinegar dip.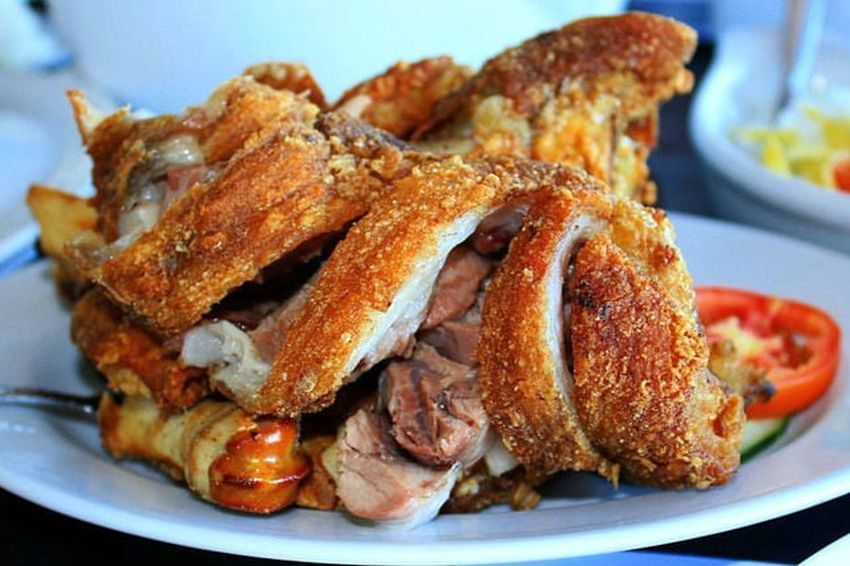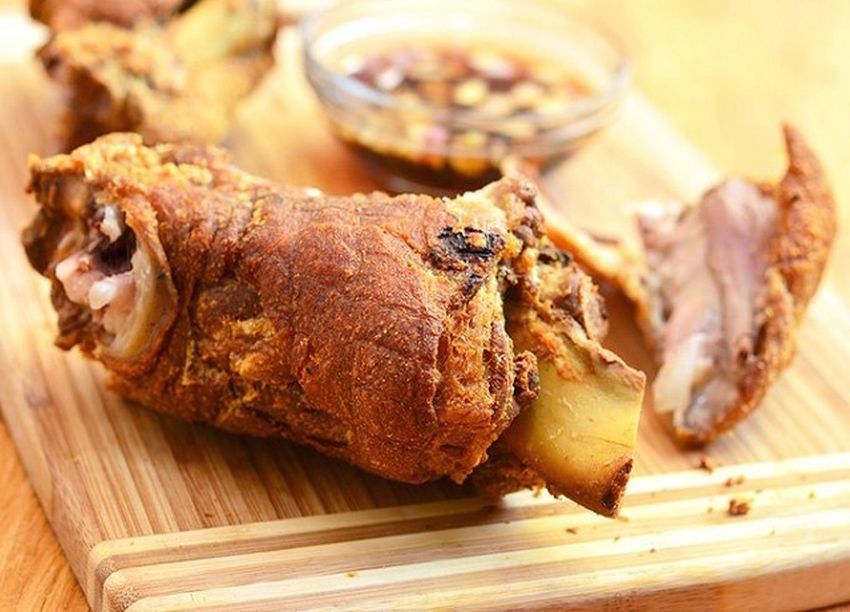 #13 Kare-Kare
If you like stews and a taste of peanuts you have to try this one out. Kare-Kare can be made with various pig parts, seafood or even with vegetables while the peanut sauce is made with ground roasted peanuts, onions and garlic and annatto seeds to make it a bit colourful.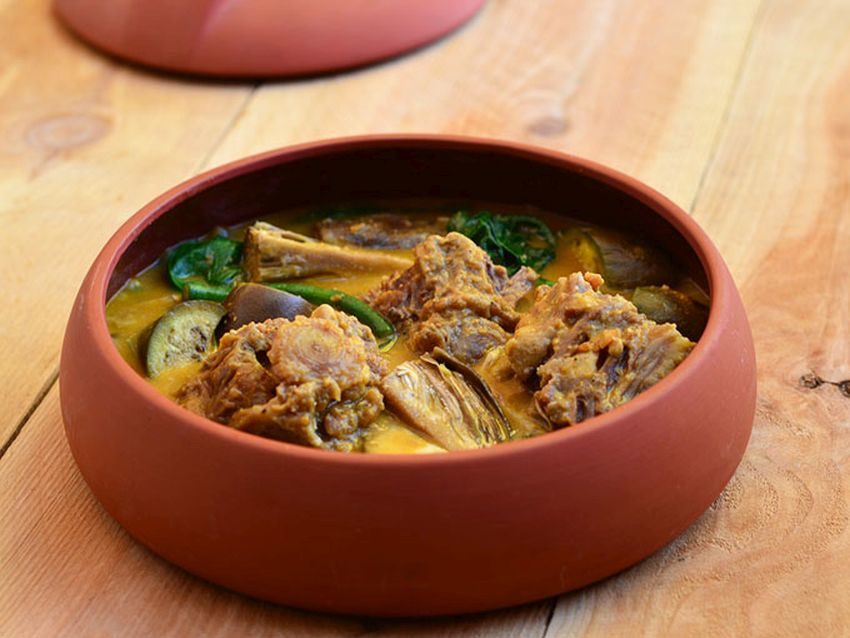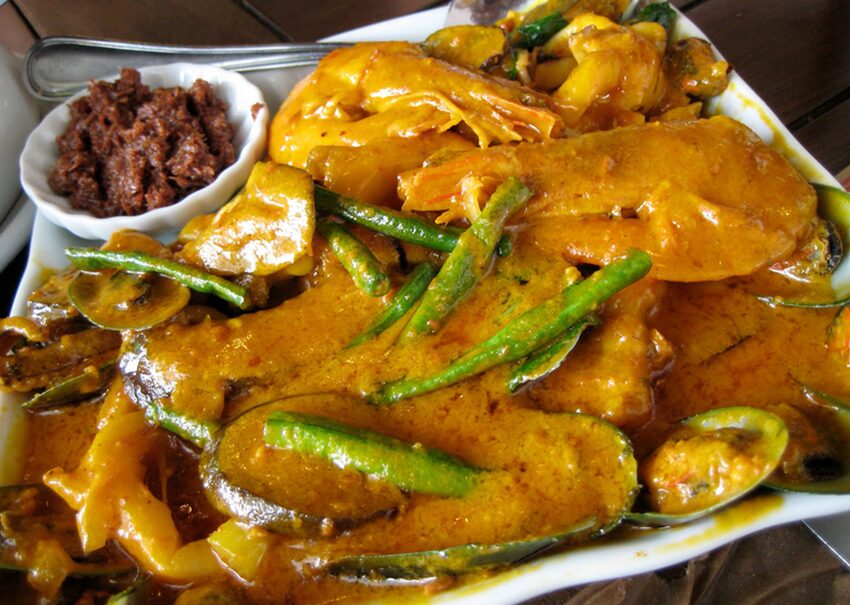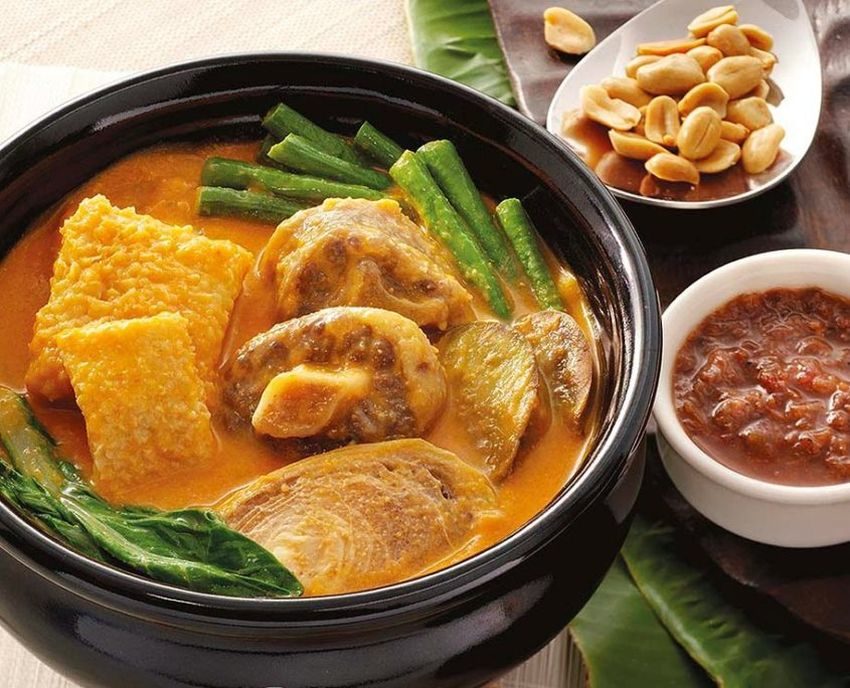 #14 Pork Hamonado
Pork Hamonado is basically even more sweater version of longganisa and it is made with pork belly instead. You cook the pork in pineapple juice until it becomes really tender and serve it with a side of steamed white rice.