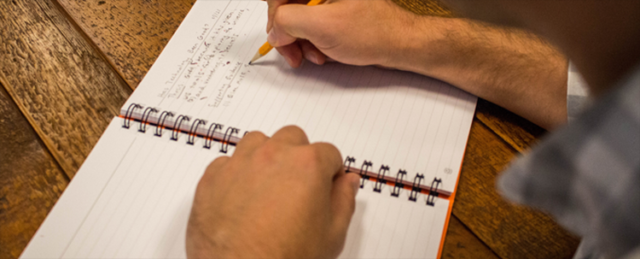 The medical college admission test or MCAT was started 92 years ago is a computer-based standardized examination for students who want to make their career in the medical field.
MCAT is acceptable in countries like USA, Australia, Canada, and the Caribbean islands. It is prepared by the Association of American Medical Colleges and organized by the Pearson VUE.
MCAT

is basically designed to study MBBS in USA, it tests a candidate's critical thinking, problem-solving, written analysis, and knowledge of scientific concepts and principles. 

The test is to be taken by international students mainly for admission to MBBS course in the USA.

It is almost 7.5 hours long duration examination.

Cost of registration varies between 315 – 360 USD, depending upon the region.

It occurs 25 times per year in 21 different countries.

The range of scores is between 478 – 528.

MBBS in USA course duration ranges between 7-9 years overall. Hence, there is a cost to it.

The average fees for MBBS in USA vary between

18,442 USD to 64,984 USD
MCAT: Why choose MBBS in USA?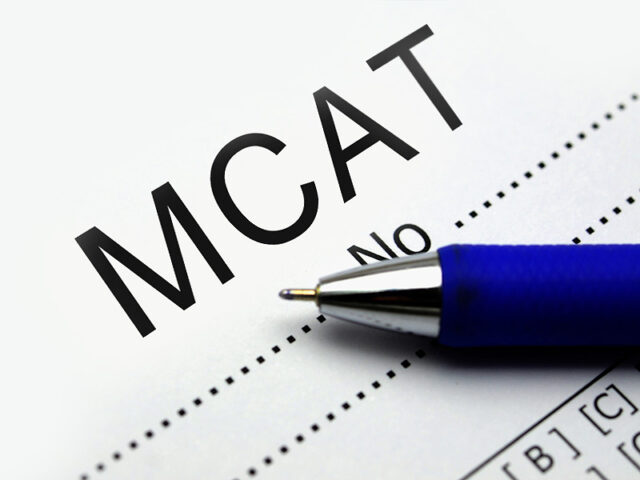 Check the following reasons to study MCAT and apply for MBBS in the USA:
The USA is the land of well-known medical universities across the globe. At least 6 colleges are among the top 10 colleges in Medical Science in the World as per QS. 

As per the U.S. Bureau of Labor Statistics, medicine professionals earn an average of 184,410 to 261,730 USD per annum. The salary depends on the profession and experience.  

In the USA, this profession is projected to grow by at least 7 percent between 2018 to 2028.

As per the report, there will at least 812, 200 vacancies for physicians and surgeons in the USA in the next 10 years.

Scholarships too available in the USA like the Harvard Medica School Scholarship, Stanford Institutional Aid, etc. These scholarships are in the form of the tuition fee waiver, living cost waiver, etc.
MCAT eligibility criteria to study MBBS in USA
Check the criteria for the exam below:
Those who want to make a career in osteopathic, veterinary, allopathic, and podiatrists can appear for the examination of MCAT.

USA and Canada students must hold an undergraduate degree to be eligible for the exam.

Students other than Canada and the USA those who are pursuing or have completed MBBS can directly sit for the examination without any hustle.

Others, those who want to appear to have to take permission from the Association of American Medical Colleges (AAMC) authorities.

Proofs of English proficiency is mandatory.
Please note that there is no set cut-off for MCAT to study MBBS in USA, but scores of 510 or above have most chances. Read more
MCAT Application Process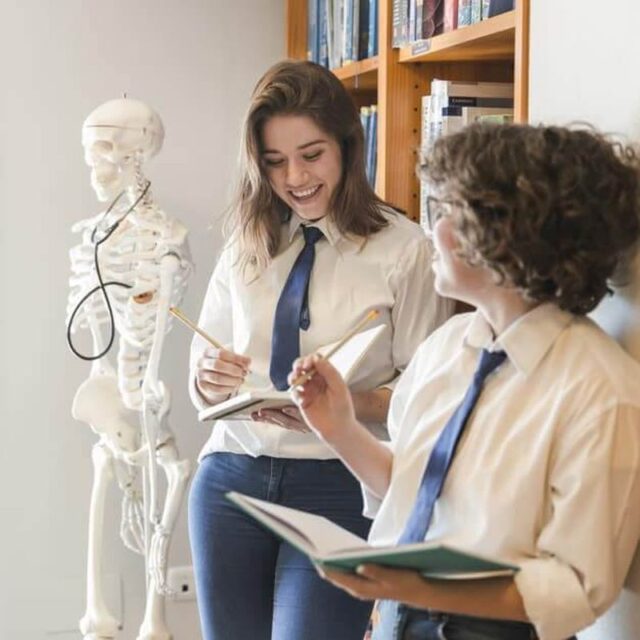 If you wish to apply to Medical Colleges in the USA or Canada, you must register to MCAT first. The forms are available on students-residents.aamc.org
First, log on to official website

students-residents.aamc.org

One must create an account on the AAMC portal first. 

Few details will be asked which will be needed to provide. 

An email will be sent to the applicant for verification. 

Just, click on the link in the verification mail. After that, sign in.

Now, click on the Start Exam Registration tab, and make an appointment.

One must provide the following  – Personal Details, Biographic Details, Education qualification

Check on Terms & Conditions and accept the same. 

Now, select the schedule of the exam and test center.

Now, pay the fee by using the VISA or MasterCard credit card.

After that, a confirmation mail will be sent regarding the appointment on the registered email ID.
Syllabus for MCAT to study MBBS in USA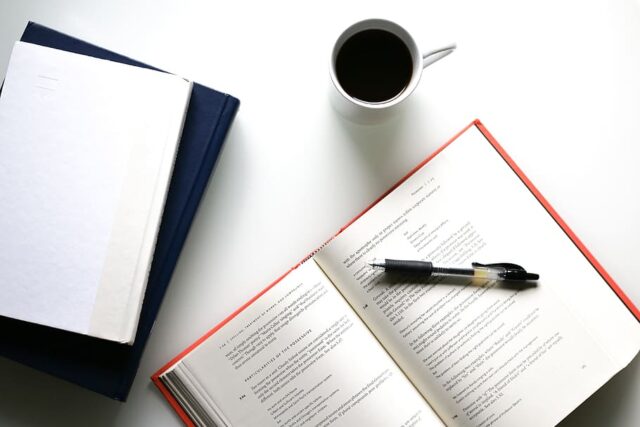 Those who want to appear for MCAT should have full knowledge in the fields of science, psychology, and sociology. Students should also be critically and analytically well aware and critical reasoning and analytical reasoning tests are required in the test. 
Important Topics
Ethics
Philosophy
Social Sciences
Population Health
Humanities Disciplines
Studies of Diverse Culture
Chemistry: Organic, and Inorganic,
Biology: Cellular and Molecular, Biochemistry (Introduction)
Natural sciences: Research, Reasoning, and Statistics

Basic Biochemistry concepts, Statistics Concepts and Introductory Research Methods

Social & Behavioral Sciences: Scientific Inquiry, Reasoning, and Research
Concepts of Psychology, Sociology, and Biology about the Behavioral and Socio-Cultural Health Determinants
Mental Processes and Behavior, Concepts of Psychology and Sociology, Introductory Statistics Concepts and Research Methods of Introductory Science
Introductory Biochemistry and Biology Concepts
Show Scientific Inquiry and Reasoning, Research Methods and Natural Sciences
Introductory Molecular Biology, Introductory and Statistics Concepts
Chemistry: Organic and Inorganic, Concepts of Physics
Fee Structure for MBBS in the USA with Top Universities
Foreign education requires a lot of planning and execution that everyone should take into consideration. The fee structure for universities plays a major role in deciding the university of dreams of a student.
Below given is the fee structure for some of the top medical universities in the USA for MBBS. 
| | | |
| --- | --- | --- |
| Sr.no | University | Fee Structure USD |
| 1 | Harvard University | 324,920 |
| 2 | Stanford University | 481,872 |
| 3 | University of California | 105,288 |
| 4 | Columbia University | 73,768 |
| 5 | Duke University | 247,600 |
Maximum Attempts to give MCAT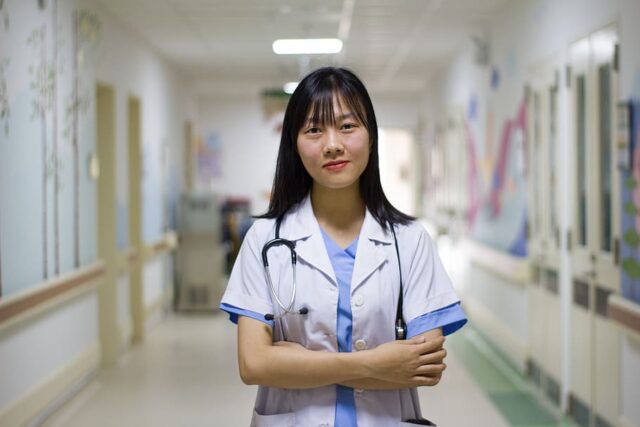 There are some criteria on which students are classified as those who want to pursue MBBS in the USA. An individual can give MCAT to study MBBS in USA at a time with a single allowance by the authority.
If any candidate fails to succeed in one attempt and wants to give the test again can surely give but they should keep certain criteria in mind.
One is allowed to give MCAT three (3) times in one year.

One is allowed to give it four (4) times in consecutive two years.

One can give a maximum of seven (7) times in their lifetime.
Before appearing in the exam every candidate should focus on these criteria as every attempt and everyone marks matters if one wants to study MBBS in USA.
Doctors are respected the most in the USA that's why they earn more than the average salary in the country i.e. 38,640 USD per annum. The USA is a world leader in medical science, so studying MBBS in USA is a good option. For applying to MBBS, one has to appear for MCAT first. So, check this writeup and plan accordingly.
.