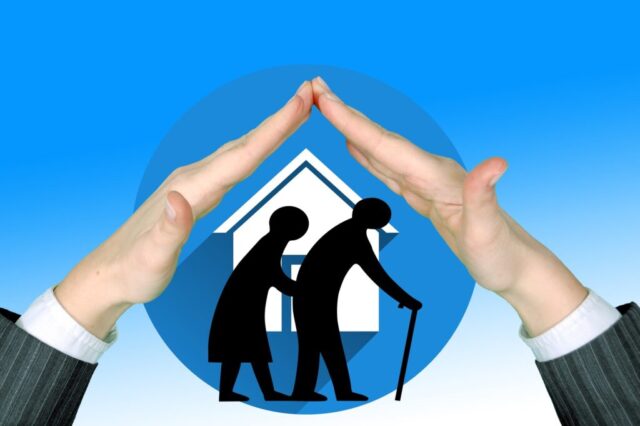 As we get older, it's harder for us to do the things we once did independently. It could be climbing a flight of stairs, bathing yourself effectively, or perhaps you're not able to tend to your garden because it hurts your back too much.
While it can be frustrating to encounter these challenges, it's important to remember that it's all part of the natural aging process. It's also important to remember that you're not alone in your frustration – many seniors share this sense of helplessness and disorientation as they lose small pieces of their independence.
When it comes to adjusting to your new normal, you have several options available to you. In this piece, we break down your options into two main categories: live-in care (also known as home care) and external homes (nursing homes, adult group homes, assisted living facilities). We explore the considerations to keep in mind when weighing your options so that you make the most informed decision possible for your future.
Considerations for Live-In Care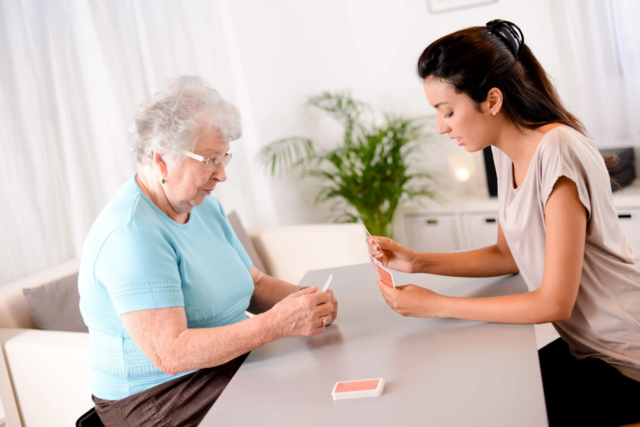 Live-in care is a private health care option that allows you or your loved one to continue living in your own home. The caregivers come to the home to provide you with round-the-clock support. They can assist with day-to-day tasks, such as medication management, continence assistance, cooking and cleaning, and much more. They can also help you with transportation and socialization needs. Here are a few things to think about when assessing your live-in care options:
Mental Ability Diseases
If you're seeking out the right form of care for your loved one who is living with a condition like Alzheimer's or dementia, this needs to be a top consideration when making your decision.
Live-in care is generally a far more suitable option for people living with these conditions because it creates much less disruption in their everyday lives. They can continue living in the same familiar environment, which will help minimize any additional confusion or disorientation they may already be feeling.
Cost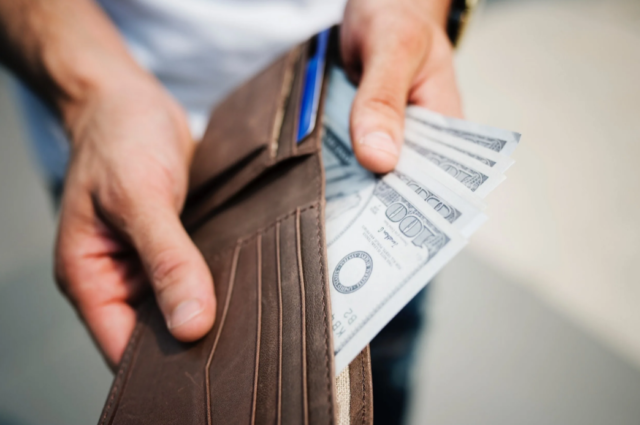 Finances are also an important factor to consider when deciding whether live-in care is the right option for you or your loved one. According to huskyseniorcare.com, live-in care typically costs $2,500 more per month than nursing home alternatives. However, many people find it well worth the additional expense to be able to stay in their own home. For many, the level of comfortability is invaluable.
If you're worried about affording this type of care, you might want to consider a viatical settlement through companies like harborlifesettlements.com, which involves selling your life insurance policy for cash. At the end of the day, only you and your family can decide the best course of action depending on your needs and your financial standing.
Mobility Issues
If you or your loved one suffer from mobility problems, live-in care could be the best care option. Mobility issues could include difficulties with walking, climbing stairs, getting around the community, etc. In the face of such challenges, a move to a new place (such as a nursing home, an adult group home, or an assisted living facility) could create undue physical stress. On the other hand, live-in home care presents a much more seamless option for anyone with mobility struggles.
Considerations for External Home Care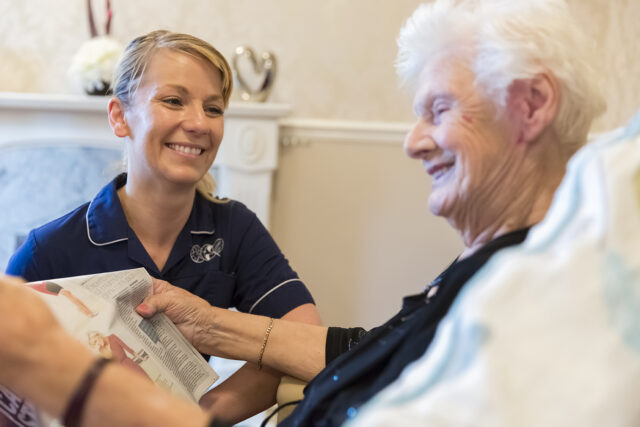 Next, we'll examine your care options outside of the home. External home care can come in a variety of formats, including:
Nursing Homes – Public or private residential facilities that provide a high level of long-term care for people, particularly those belonging to the elderly community.
Adult Group Homes – An adult group home is a private residence designed for those with complex health needs. The residents often include people who cannot live with their families, people with chronic disabilities, or seniors.
Assisted Living Facilities – Often known as "extra-care housing" or "retirement living," assisted living provides seniors with the resources they need to live independently.
Socialization
If you or your loved one are hoping to interact more with people in similar situations, external home care can serve as an excellent option. In these homes, you'll be surrounded by all sorts of people, from support staff to nurses to other residents. External homes promote socialization in a number of ways, including organized social activities. Some of these could include bingo nights, card games, and much more.
Socialization in seniors is beneficial, as it reduces the likelihood that they will experience depression, loneliness, and anxiety. Consistent socialization also maintains seniors' self-esteem and their sense of self-worth as they get older.
Transition Period
When you move into a nursing home, there is an inevitable adjustment period to get through. Although it's your new home, it likely won't feel that way immediately. During this transition, there will probably be a period of confusion and questioning. While all of this is normal, it's important to determine whether you or your loved one is fully mentally prepared for such a major life adjustment.
Residents' Level of Satisfaction
If you want an honest and candid insight into the quality of a potential external care home, go straight to the residents. When assessing your options, see if you can organize tours of the facilities you are considering. While there, try to take the opportunity to chat to some of the residents to get their first-hand perspective on what it's like living on the premises. This will give you a great idea of how satisfied (or unsatisfied) you or your loved one may be with the facility.
Alternatively, if you are unable to tour the home in person or unable to speak to residents, try searching for reviews and testimonials on the homes' websites. Again, hearing directly from the residents or their families regarding the pros and cons of the venue will help inform your own decision.
There are several factors you must consider when choosing the right long-term care option for you or your loved one. When it comes to live-in care vs external home care, there are pros and cons to each individual approach. However, only you and your family can ultimately decide what is best for your unique circumstances. Hopefully, with the help of this guide, you'll feel better prepared to make this incredibly important decision.