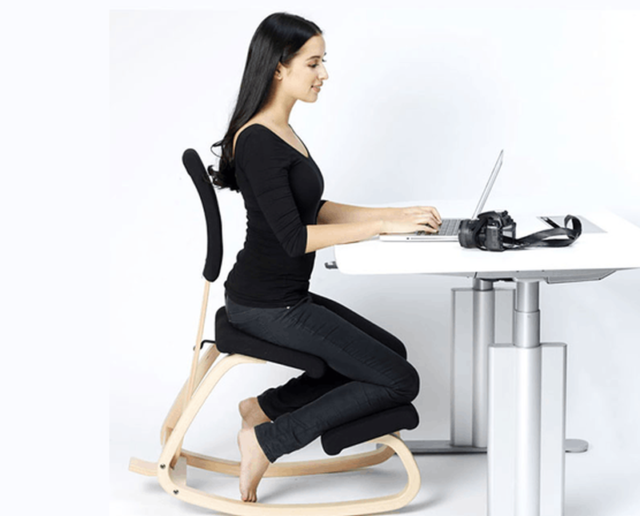 If you are a person who works in an office and sits for long hours every day you know how exhausting that can be. Sitting in an uncomfortable position daily can cause back and neck pain, and also lead to obesity. A sedentary lifestyle is becoming more common in this modern time. If we don't pay attention our health can become seriously jeopardized by it.
Finding a good, comfortable chair can be the first step towards a healthier life. Nowadays, kneeling ergonomic chairs are becoming very popular as office furniture. They provide more health benefits in comparison to regular office chairs and can be a great alternative.
How Do Long Sitting Hours Affect Your Health?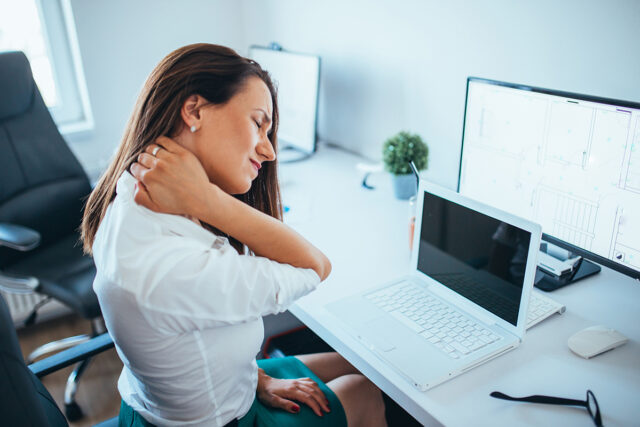 Maybe it's not that obvious that sitting can be bad for your health, but researches have shown that this is becoming a very important concern. Have you ever experienced stabbing neck pain after you've been busy writing something for a longer period? Or maybe you've been working on an important project on your laptop and after a while, your back started to hurt bad.
We all know that we burn a lot of calories while we're running or walking. But when we sit for hours the amount of energy we use is way smaller and this can affect our health in numerous ways. Long sitting hours can lead to obesity and consequential depression. There is also a higher risk of your blood sugar and cholesterol levels getting increased.
How Can You Improve Your Health While Working in an Office?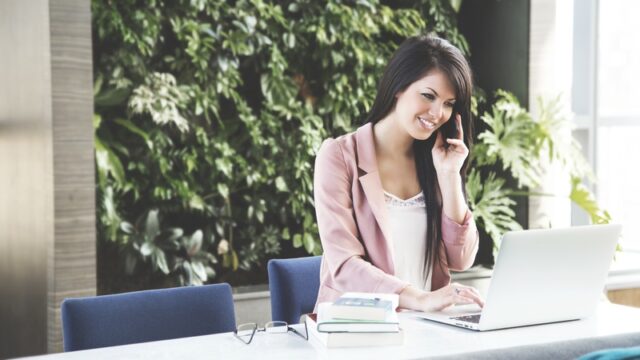 In case you are still not ready to leave your current office job and start working in a gym, do not worry, we got you covered. There are some simple things you can incorporate into your daily routine and feel better right away. Here are some ideas:
Take a Break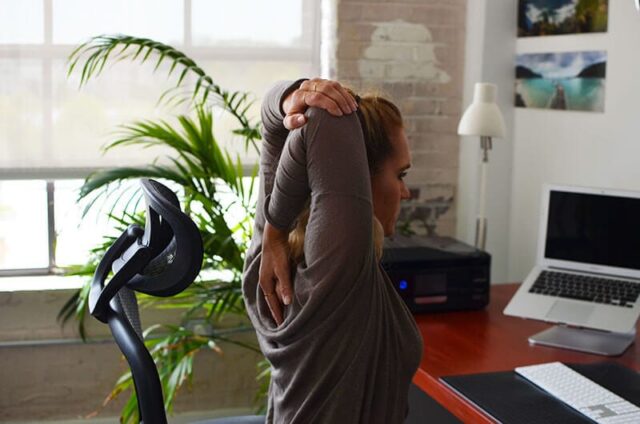 Remind yourself to take a 10-minute break every half an hour. Use this time to do some stretching exercises. You can set an alarm so you don't forget about your stretching sessions. This will help you move more and accelerate your blood circulation.
Stand More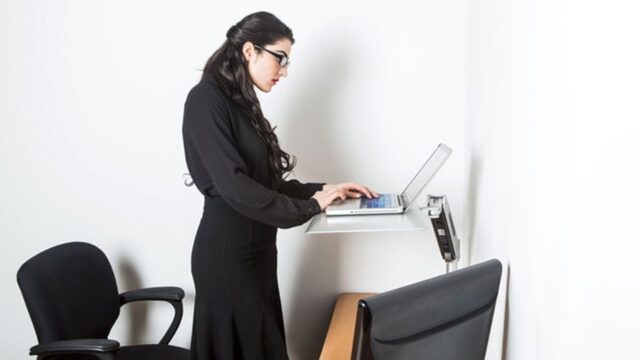 This may sound strange, but try to stand rather than sit while you're making a phone call. Standing will burn more calories and it will get you out of an uncomfortable position. This can also help you concentrate better on the call.
Let's Walk
Take a short walk every hour. You might feel the need to go to the bathroom, make a copy, or do some other work in the other part of the company. You should be using an opportunity to walk as often as possible.
Make a Conversation With Colleagues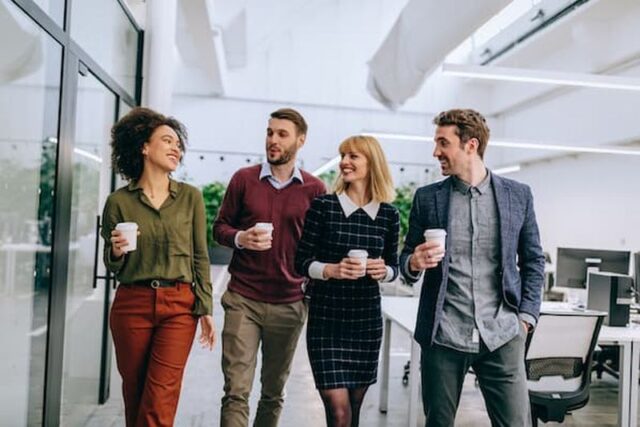 Visit your colleagues a few times a day and ask them a work-related question or start a quick friendly conversation. This can be helpful with both your work and improving social skills. Of course, don't do this too often since they could find it too interrupting.
Get an Ergonomic Kneeling Chair
If you are having trouble with staying focused while sitting too long in an uncomfortable position there is one more thing you can do. Ask your boss if there is an option for your regular desk chair to be exchanged for a kneeling chair. These kinds of chairs have amazing properties and can help you improve your health.
All in all, your main focus should be on moving as much as possible, as well as using more comfortable office furniture. Both of these things can be very beneficial for your health in the long run.
How Can an Ergonomic Kneeling Chair Help?
Ergonomic chairs have a very weird, unusual shape and you might look funny while sitting on them. But don't worry, it is all for a good reason.
These specially designed chairs help lower down the pressure on the lumbar region. They help you find the right position for your lower back and eliminate the pain in this area. Ergonomic chairs make you activate your core and stop bending your spine. This also helps with building stronger back muscles and increasing the blood flow. It might look funny, but it works!
Which Kneeling Chair Should I Choose?
After you decided you need a kneeling chair, you'll probably start thinking about which one would be best for you. Keep in mind that this is very individual. That's why you should do your research before making a final decision.
There are a few different options on the market and we recommend you to choose the one that suits your needs.
Here is a short review from our side:
Dragonn Ergonomic Kneeling Chair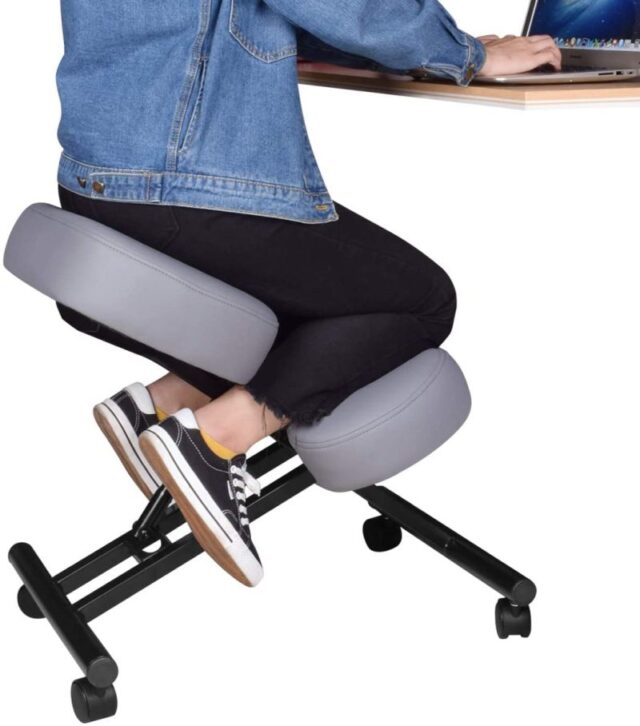 As we already mentioned, ergonomic chairs allow you to find the right angle for your lower body, which relieves the back pain. This particular chair has a ninety-degree seating angle and a pair of kneepads. Kneepads prevent the body from leaning too far forward.
Office Star Knee Chair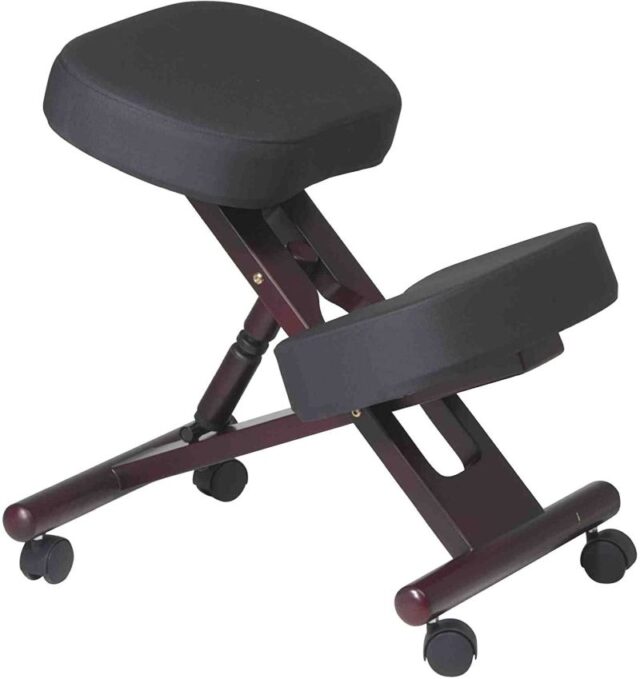 This chair can be a good choice for your home office. Office Star Knee Chair provides great comfort due to its padded memory foam support cushions and kneepads. It is also fully height adjustable. One more reason why you may like this chair is the smooth matte exterior so it can make a great piece in your beautifully furnished home office.
Boss Office Products Kneeling Stool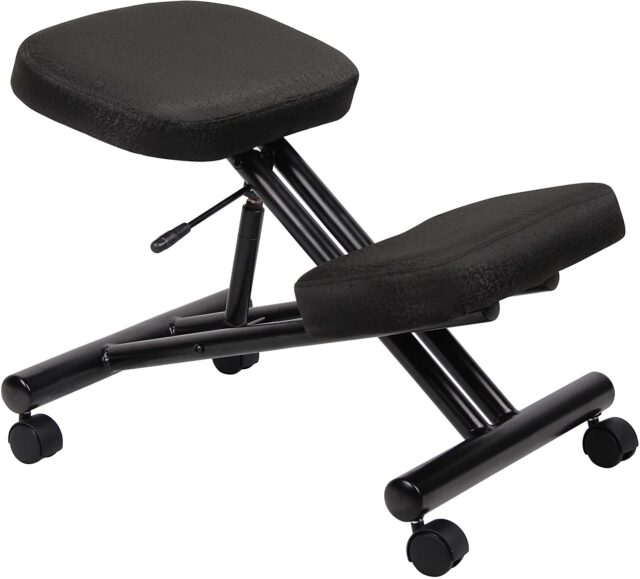 Some of this chair's equipment parts are kneepad cushions and a pneumatic airlift. The gas lift feature allows you to adjust the height the way you like. If you decide to buy this chair you will probably end up using it for many years, since it doesn't break down easily.
These are just a few examples of kneeling chairs. There are many more types available such as Varier Variable Balans Original Kneeling Chair, Flash Furniture Wooden Ergonomic Kneeling Office Chair, The Defy desk ergonomic kneeling chair… etc. All of them have great features and which one will be the best for you depends on what you're looking for.
If you'd like to get more familiar with types of ergonomic chairs just visit ergonomicshealth.com and find all the details about the best ones out there.
Conclusion: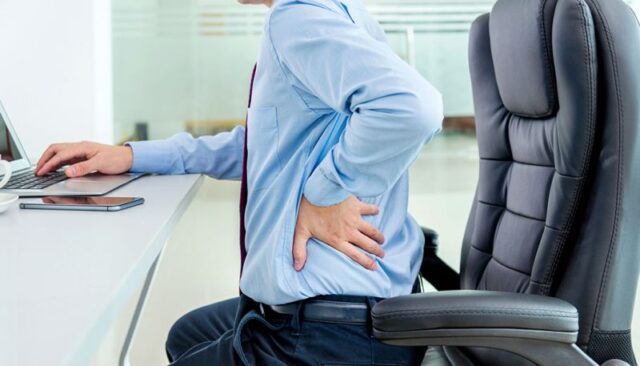 Sitting for hours in the office can lead to numerous health conditions. It is very important to stay active as much as possible. Choosing the right desk and chair that provides adequate back support can also be very beneficial for your health. Find what works for your body and make your office life easier.