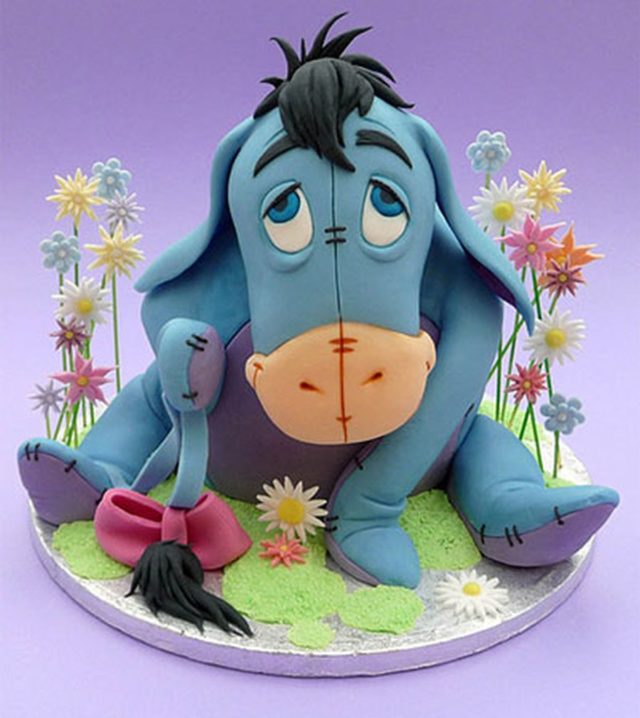 No matter what the occasion is, we all enjoy one or two pieces of some delicious cake once in a while, right? When you're the one making it, it's better when you experiment a little bit and have some fun trying out new, perhaps even peculiar shapes and designs, don't you think? Here are some of the most interesting ideas you have ever seen:
1. Groot Cake
Ranked 1st on the list of top 41 of the Internet's Most Insane Cakes, Groot Cake is an excellent choice for the Guardians of the Galaxy fans.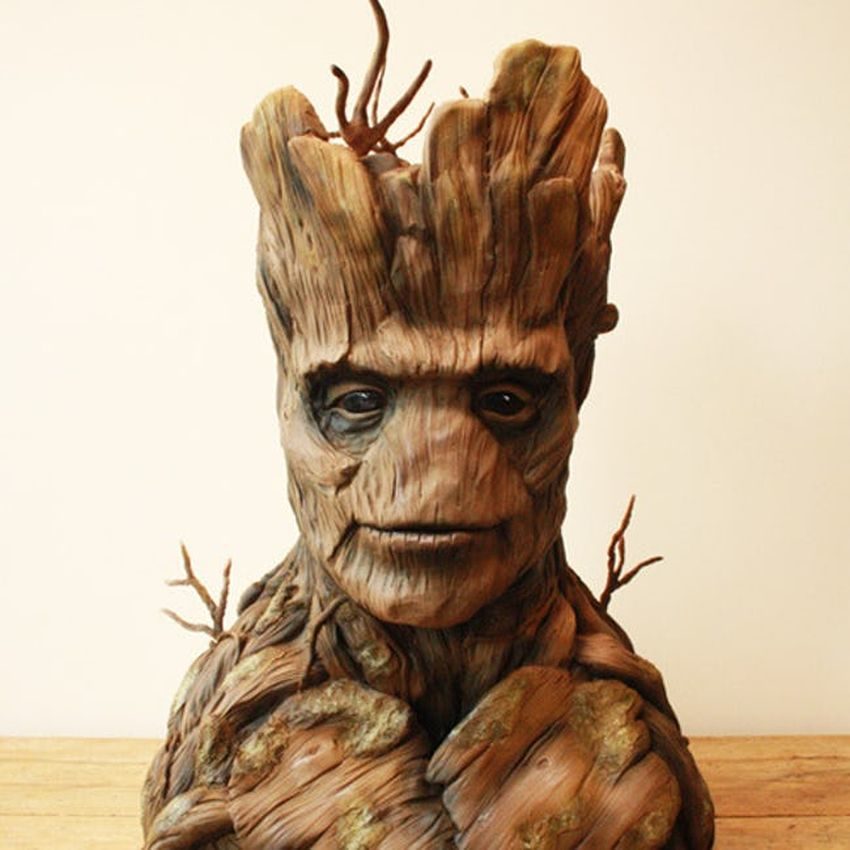 2. Dragon Cake
And what about the Game of Thrones fans? We're sure you, too, think that even Khaleesi would eat this incredible dragon cake.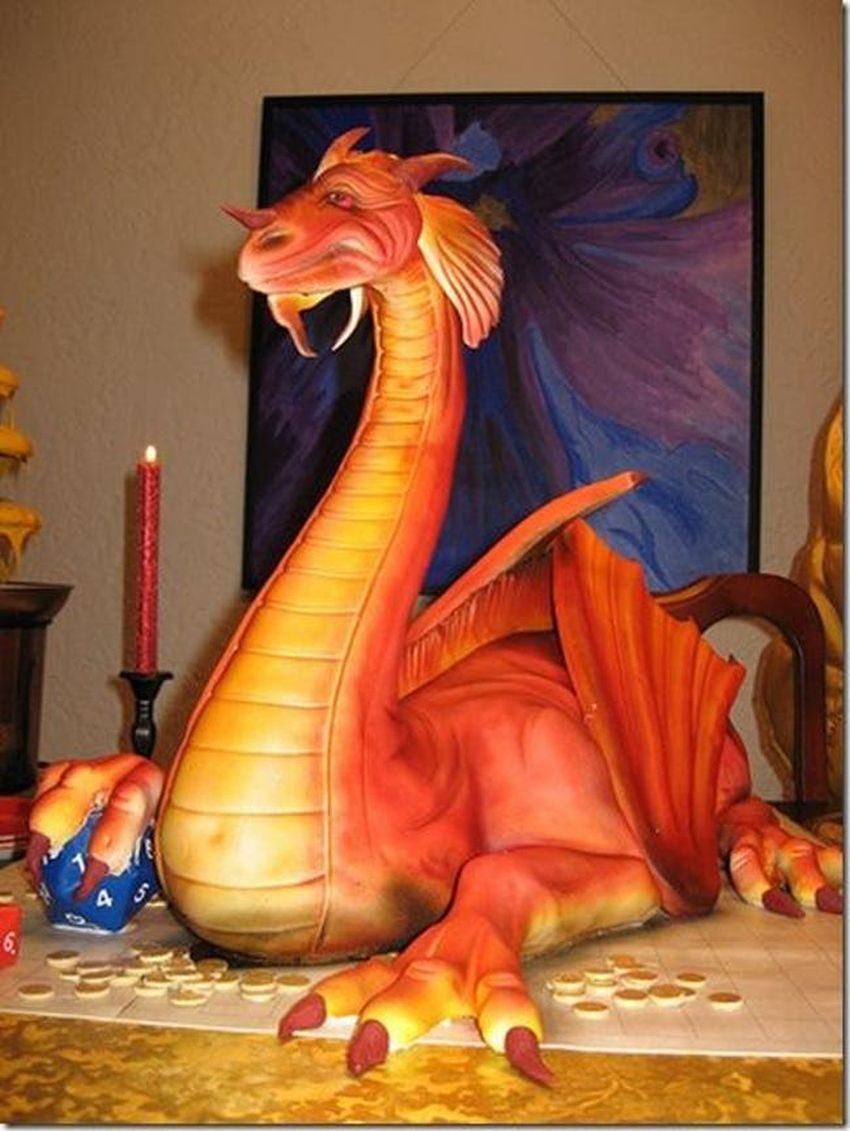 3. Unicorn Cake
Created by Art2Eat Cakes, this cake couldn't look more magical, don't you think?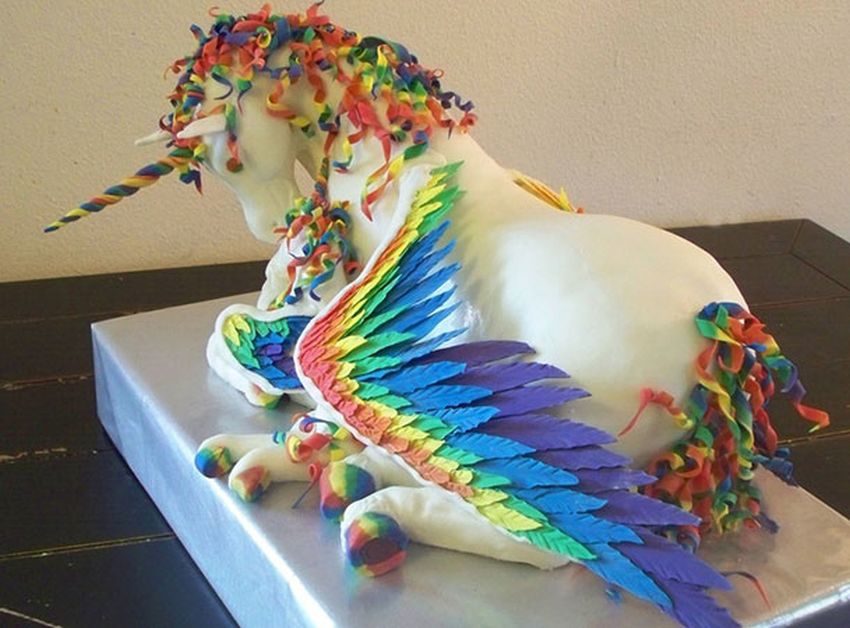 4. Alice in Wonderland Cake
Made by Antonella Di Maria Torte & Design, this cake is so amazing you would probably feel sorry to eat it.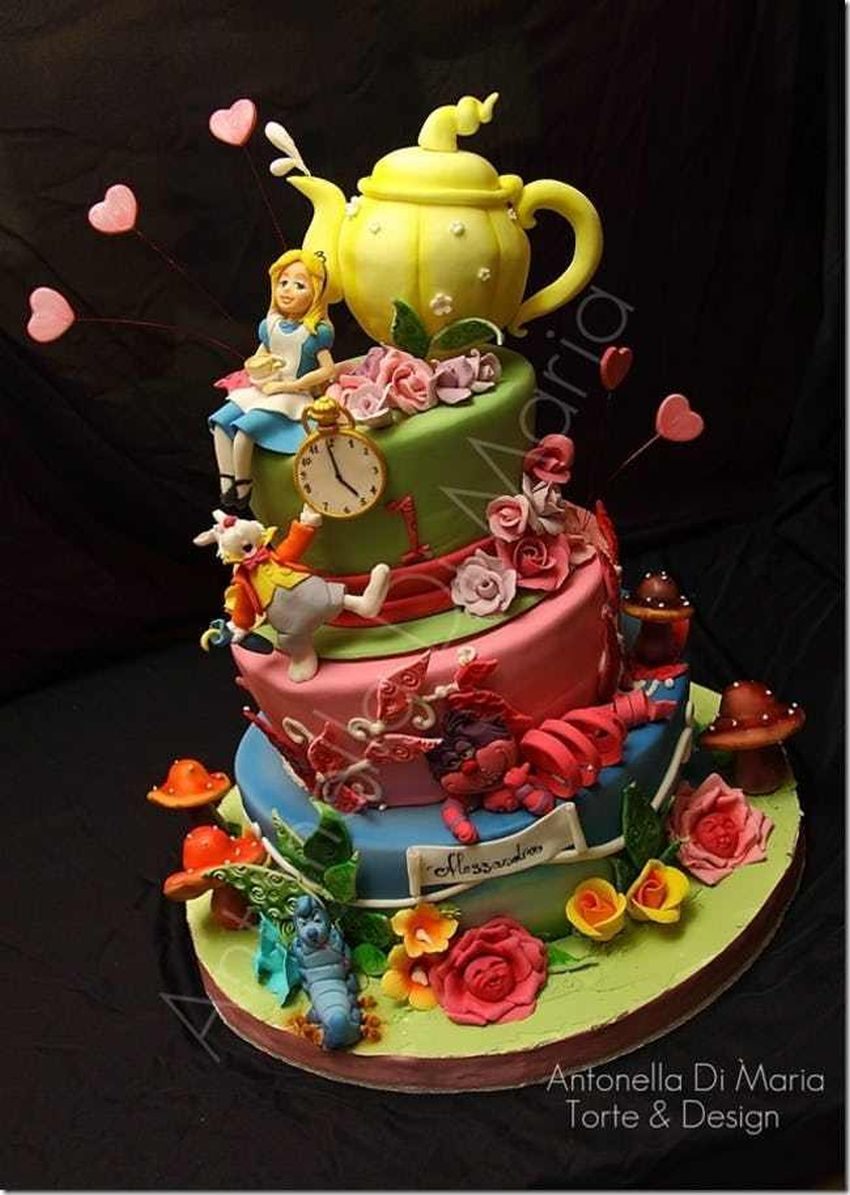 5. Beauty and the Beast Cake
This Beauty and the Beast Cake (made by Coolest Birthday Cakes) is made complete by the rose in the glass.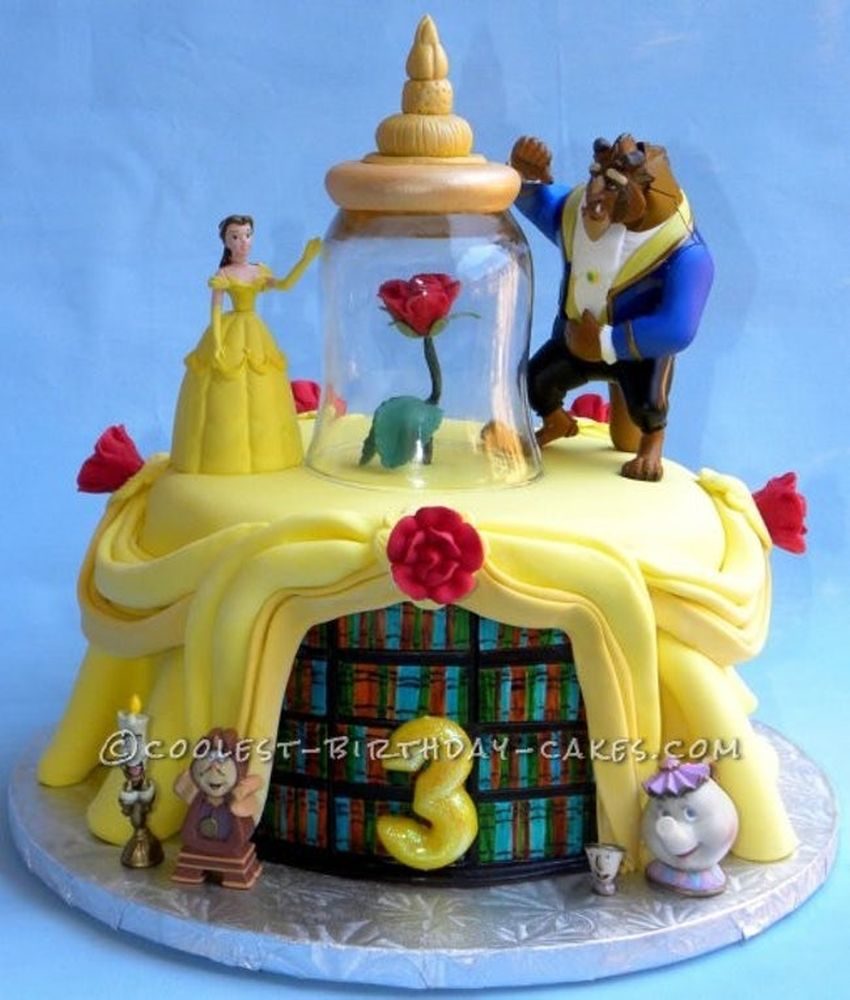 6. Toy Story 3 Cake
It might seem like a cardboard box that your fave Toy Story characters are popping out of, but it is, in fact, a delicious cake made by Iced Over Cakes in London.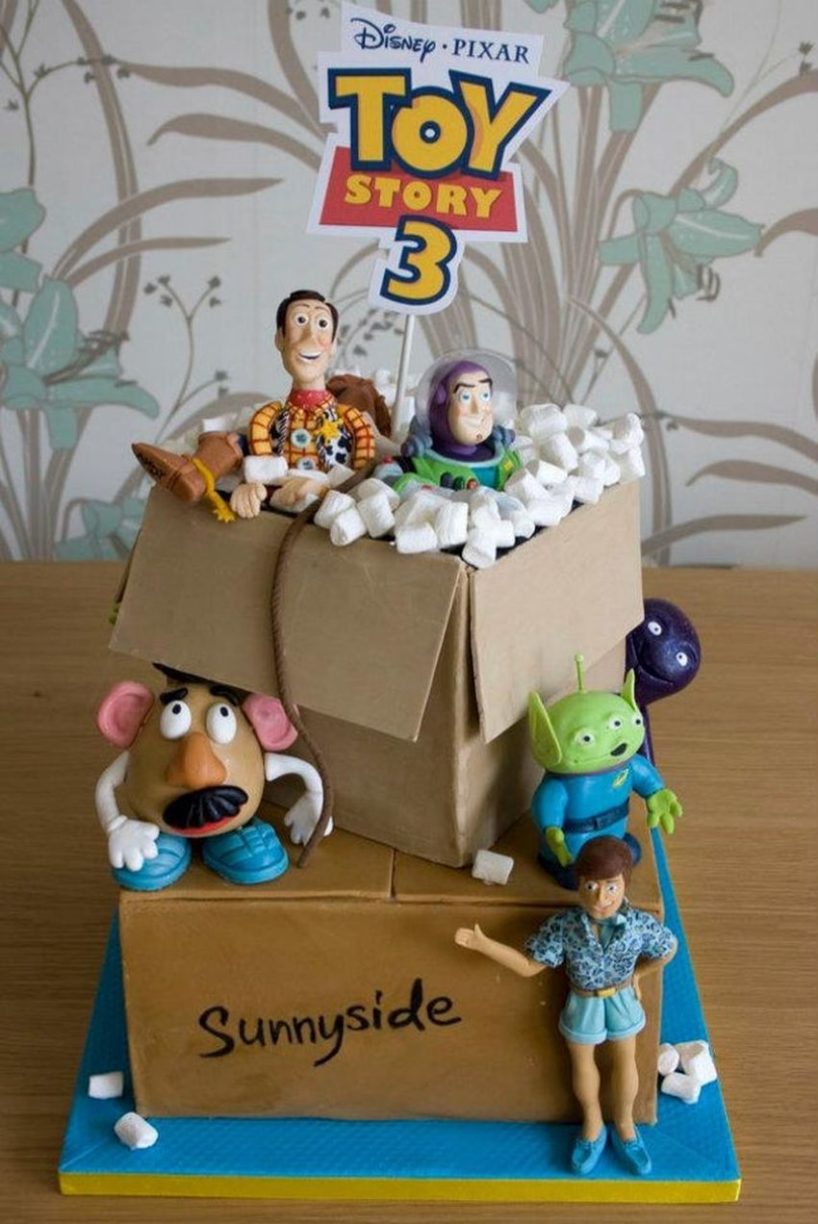 7. Ratatouille Cake
Created by SugarEd, Ratatouille Cake is another one you might not want to try – so cute, isn't it?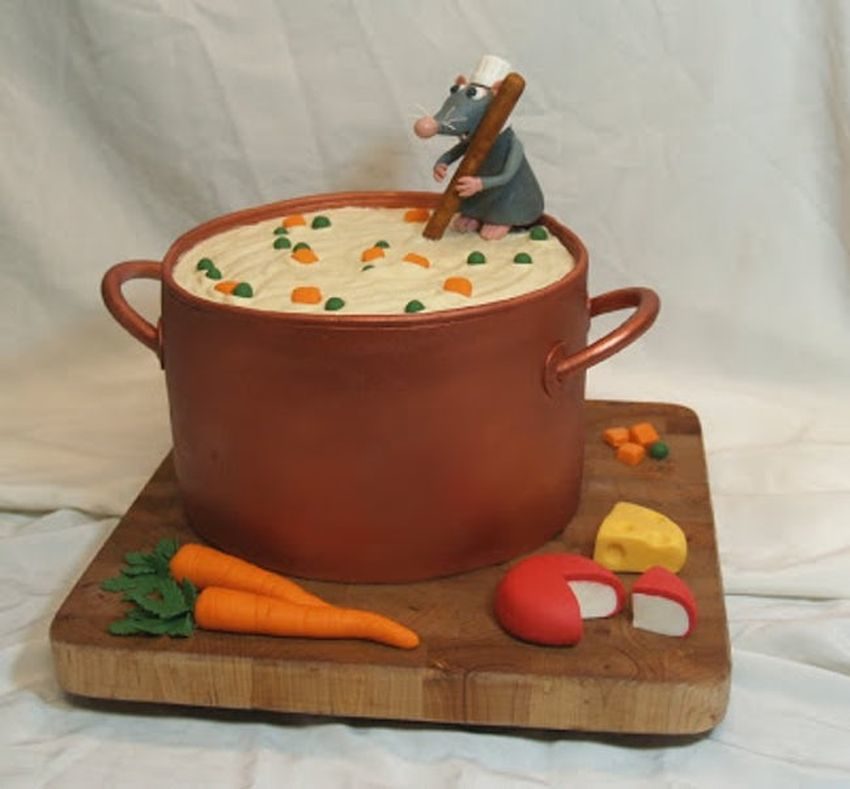 8. Olaf Cake
Ranked 8th on the list of top 41 Internet's Most Insane Cakes, this Frozen-inspired cake was made by Cakes Decor.
9. Where the Wild Things Are Cake
This wild cake from Charm City Cakes is definitely Where the Wild Things Are!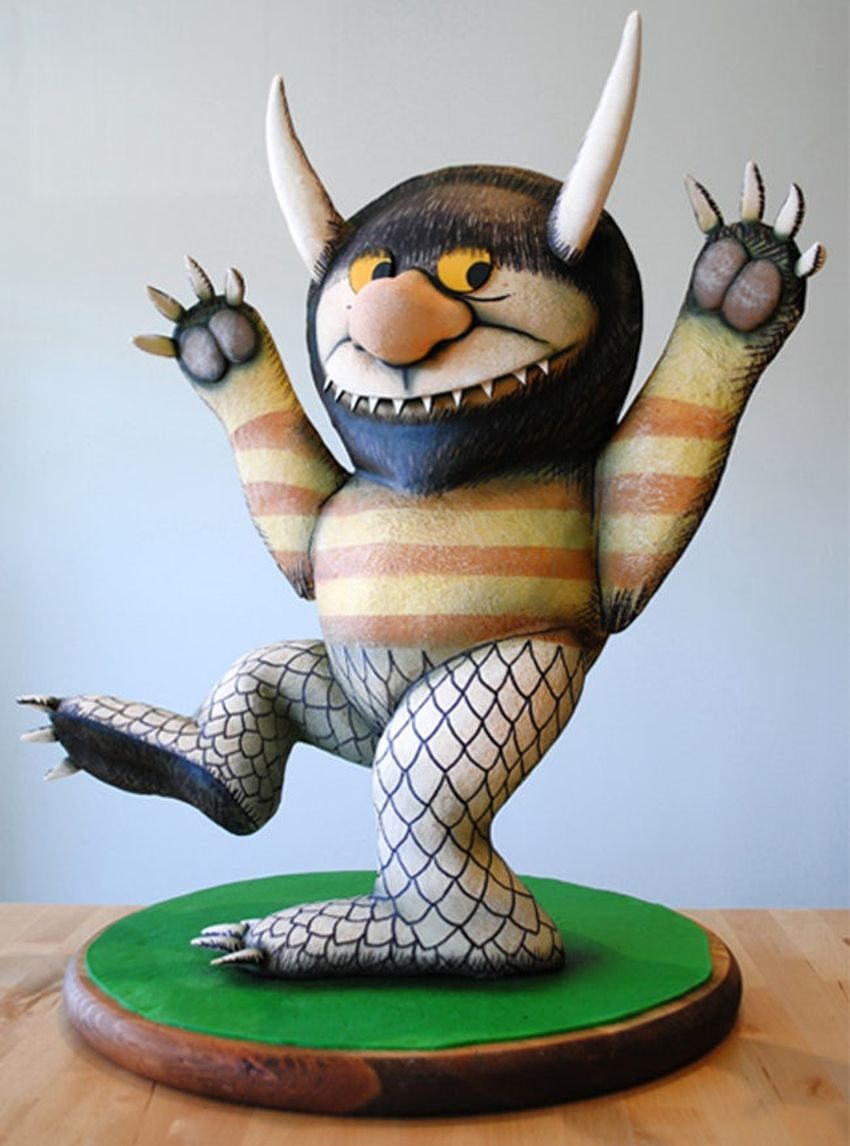 10. Halloween Mosaic Cake
We're sure that you agree that the Mosaic Queen definitely earned her title with this one.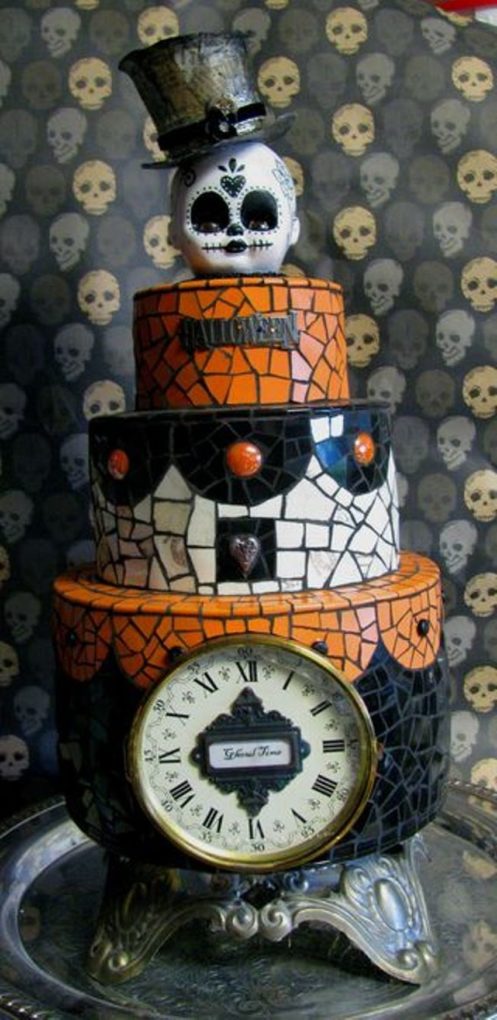 11. Library Cake
This Library Cake from Kathy Knaus is amazing, too. Who wouldn't like going to this library every day?
12. Three-Tiered Tie-Dye Pleated Cake
This wedding cake is a work of watercolor tie-dye art created by Melonie Stanger of For Goodness Cakes.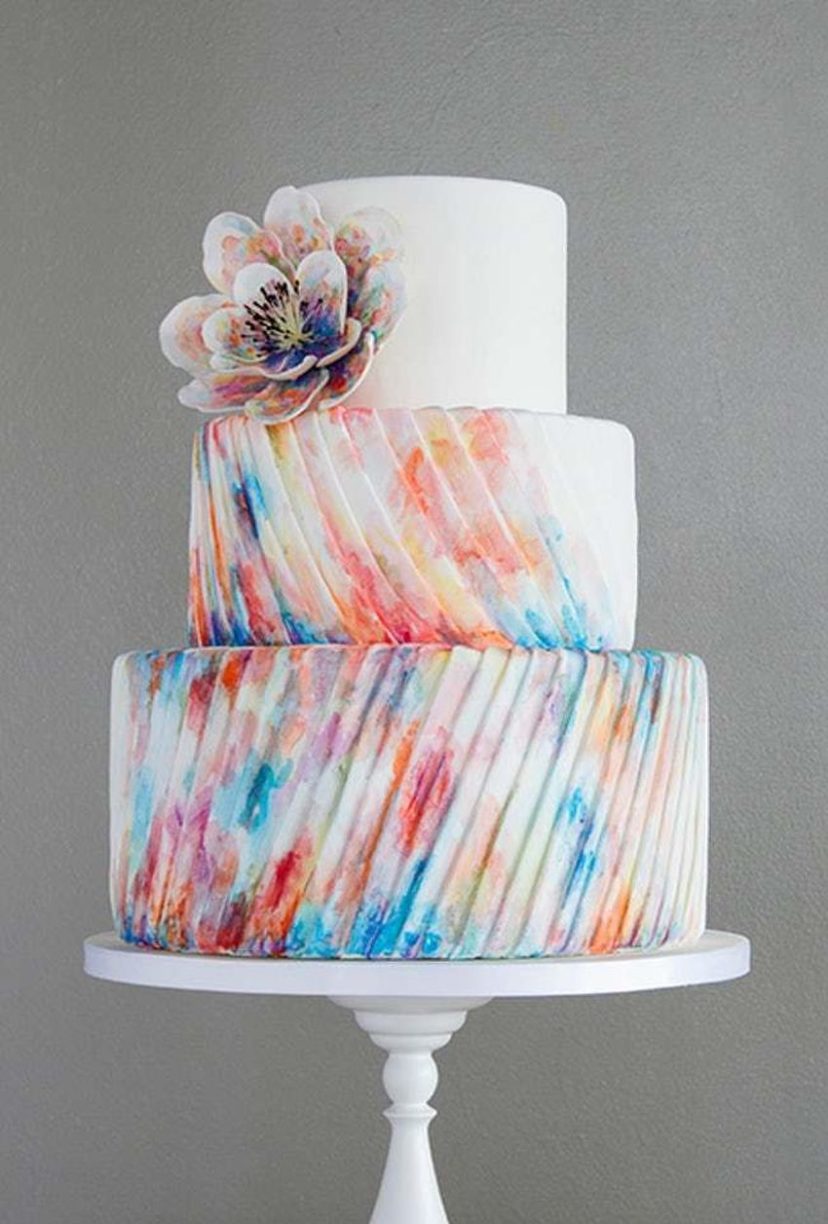 13. Doge Cake
Tattooed Bakers nails it again with this meme-tastic creation. This one is perfect for those of you who like your cake really sweet and with icing.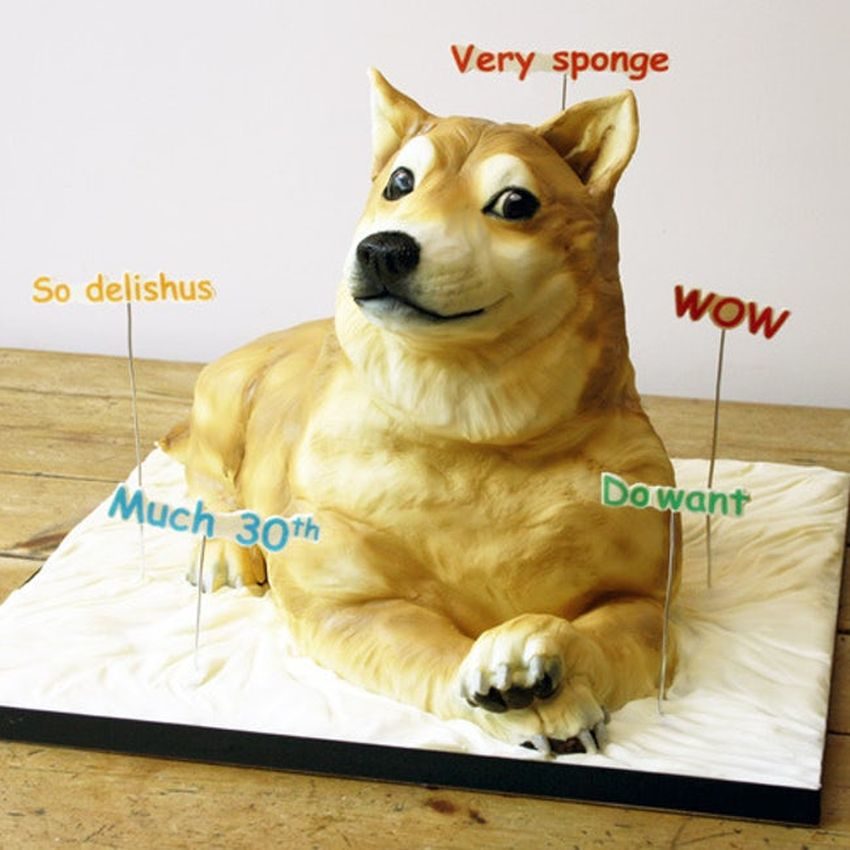 14. Strawberry Surprise Cake
This one has the word 'surprise' in its name for a reason – it really is full of surprises and strawberries, as well! Tablespoon even has a recipe for you to make your own.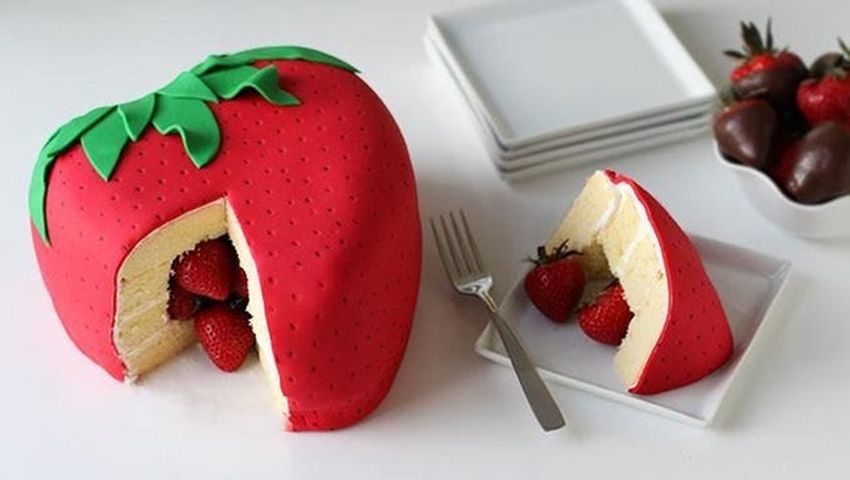 15. Death Star Cake
How about this homage to the dark side? We're sure you love it, too. It was created by Cake Central.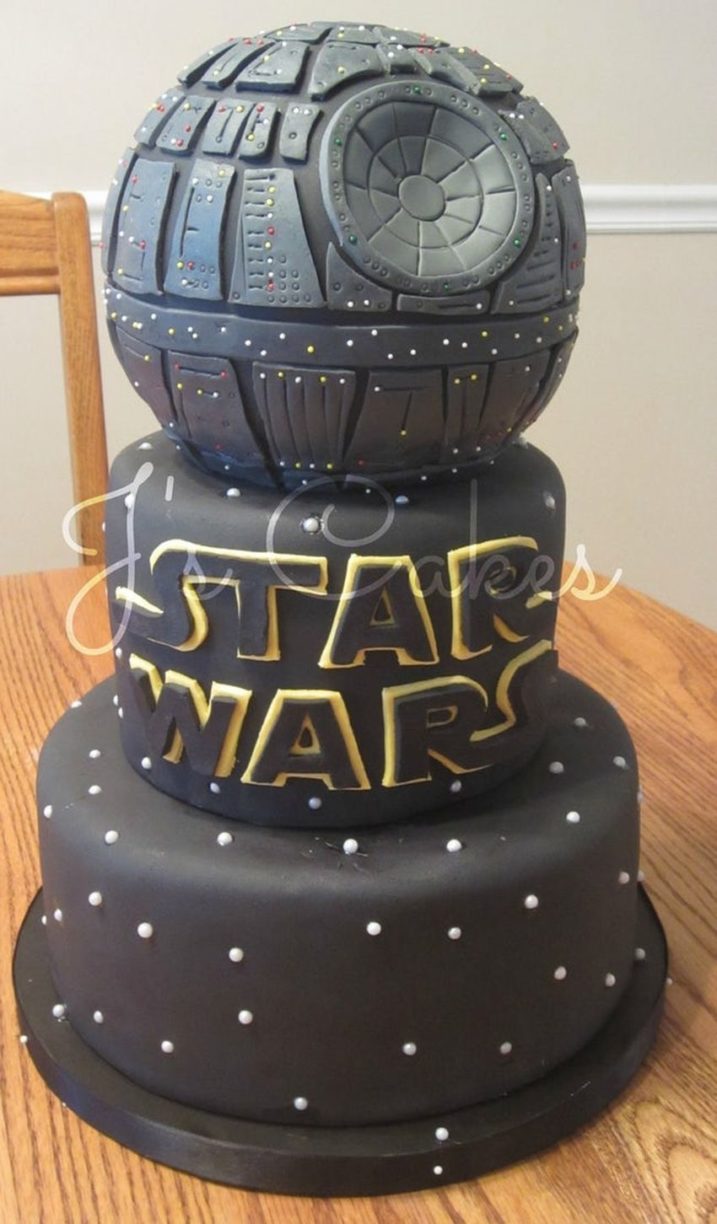 16. Starry Night Cake
Clearly, this one was inspired by Vincent Van Gogh and one of his famous paintings. We have to admit that the cake is a work of art, too.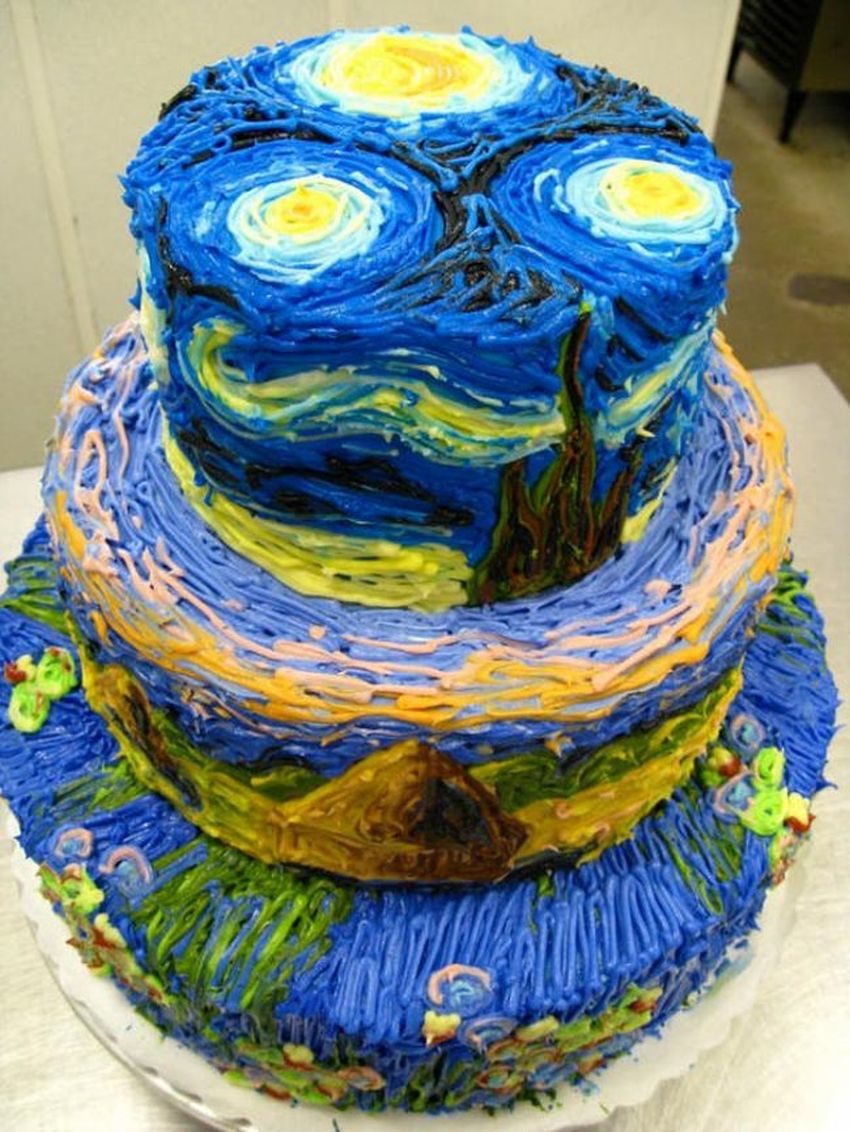 17. Wild Turkey Cake
This amazing Wild Turkey grooms cake was made by The Flour Garden.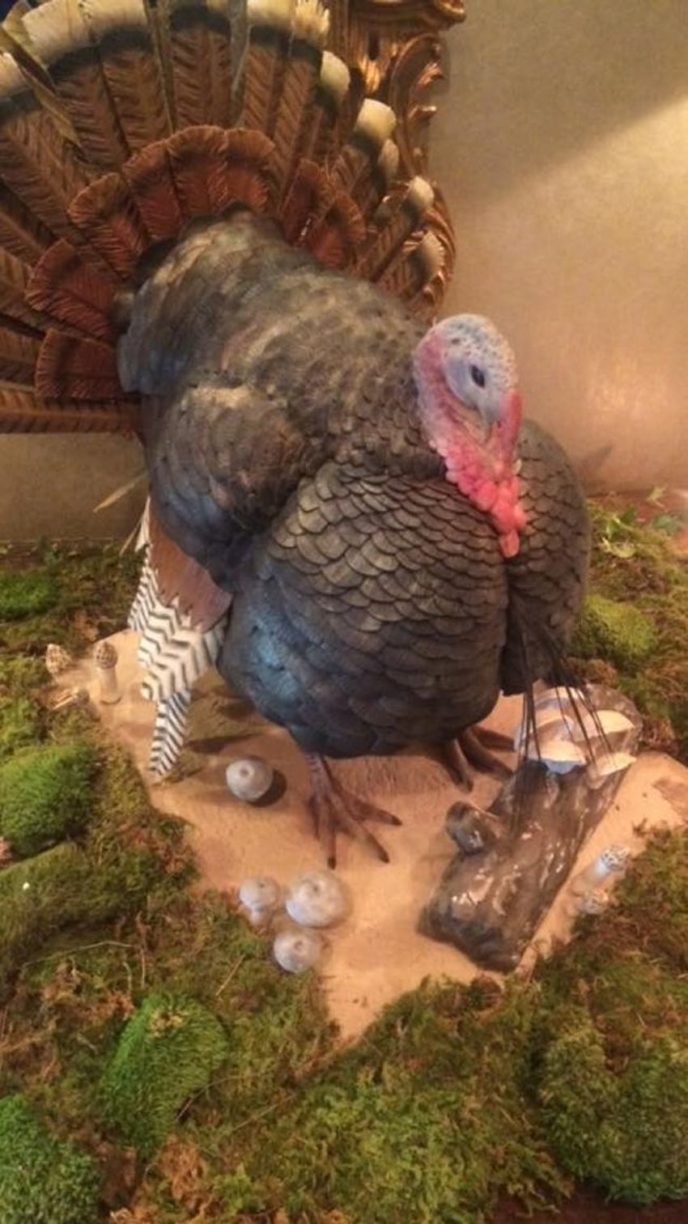 18. Mario Piranha Plant
When you look at this Mario Piranha Plant cake by KrissyCakes, we're sure you have one thought in mind – "I'd better eat it before it eats me!"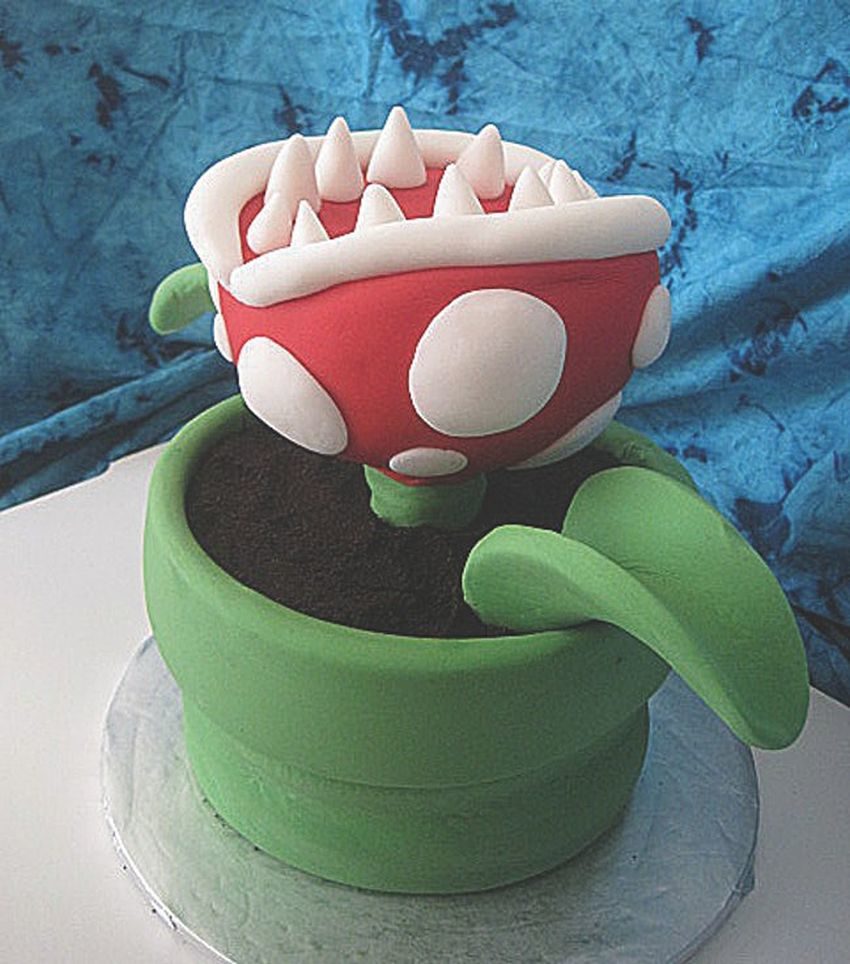 19. James Bond Cake
Cake. James Bond Cake. Made by Mike's Amazing Cakes, this one is the perfect wedding cake for a James Bond loving duo.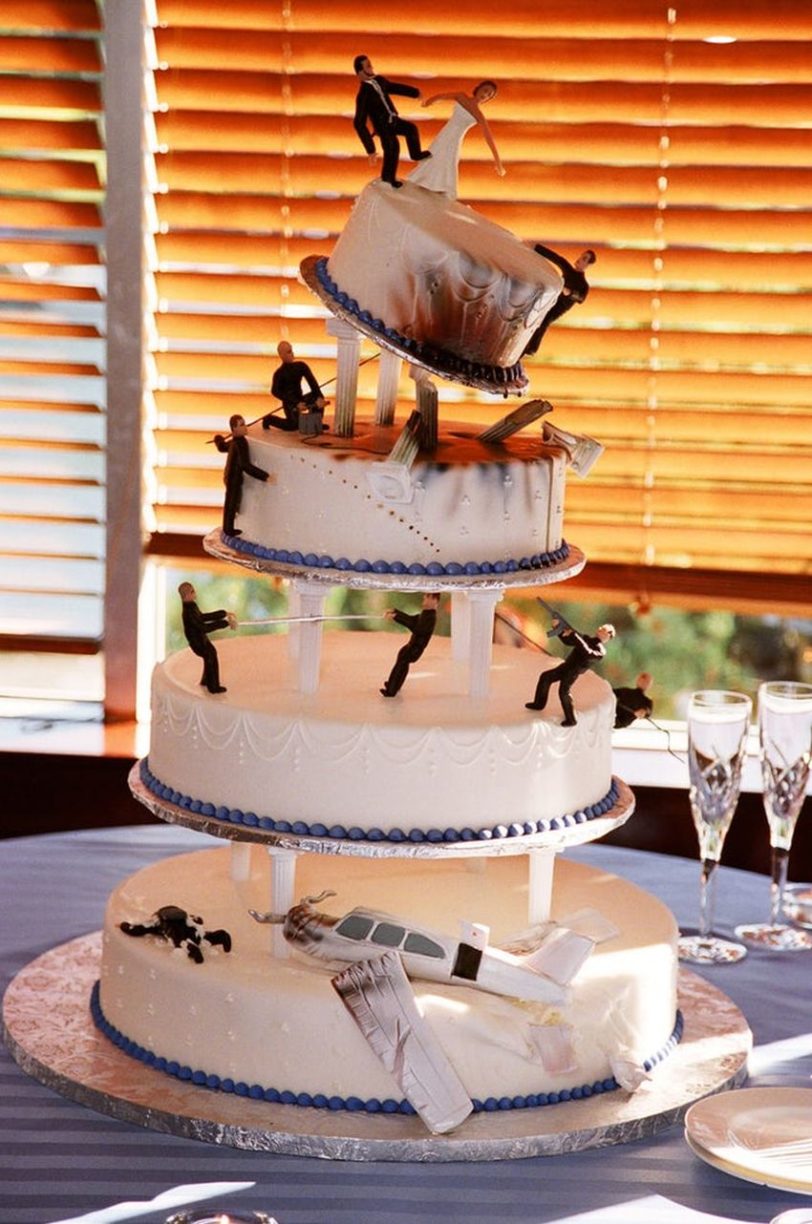 20. Dinosaur Cake
Crazy Cakes makes one of the meanest cakes around. That's true, but they are also among the most delicious, don't forget about that.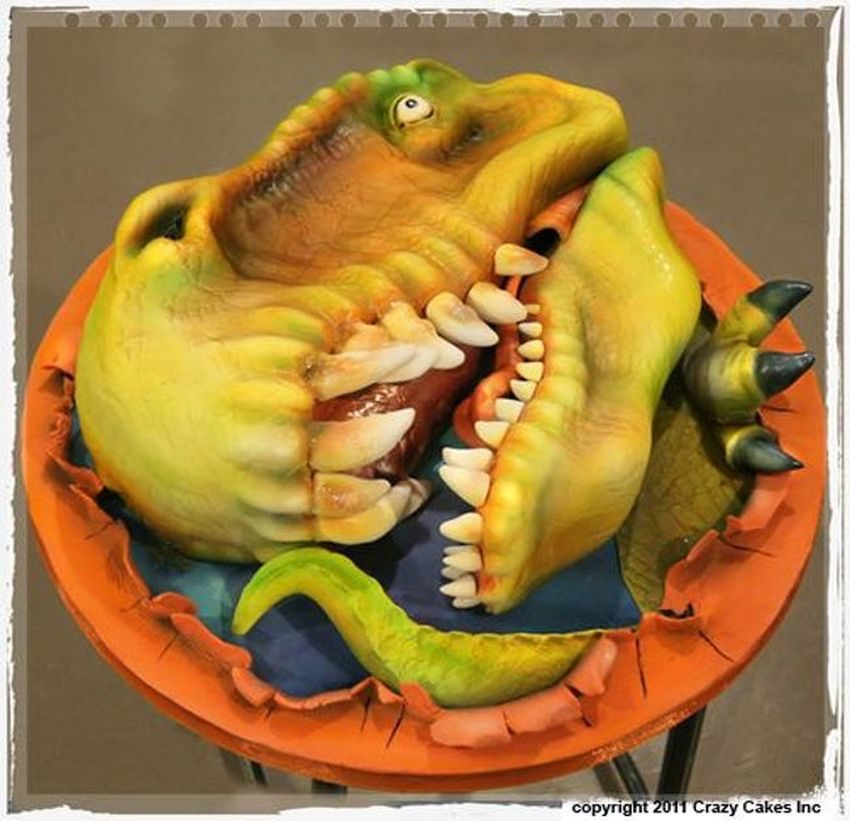 21. Candyman Cake
This candy-covered cake put together by The Solvang Bakery is sure to satisfy even the strongest sweet tooth.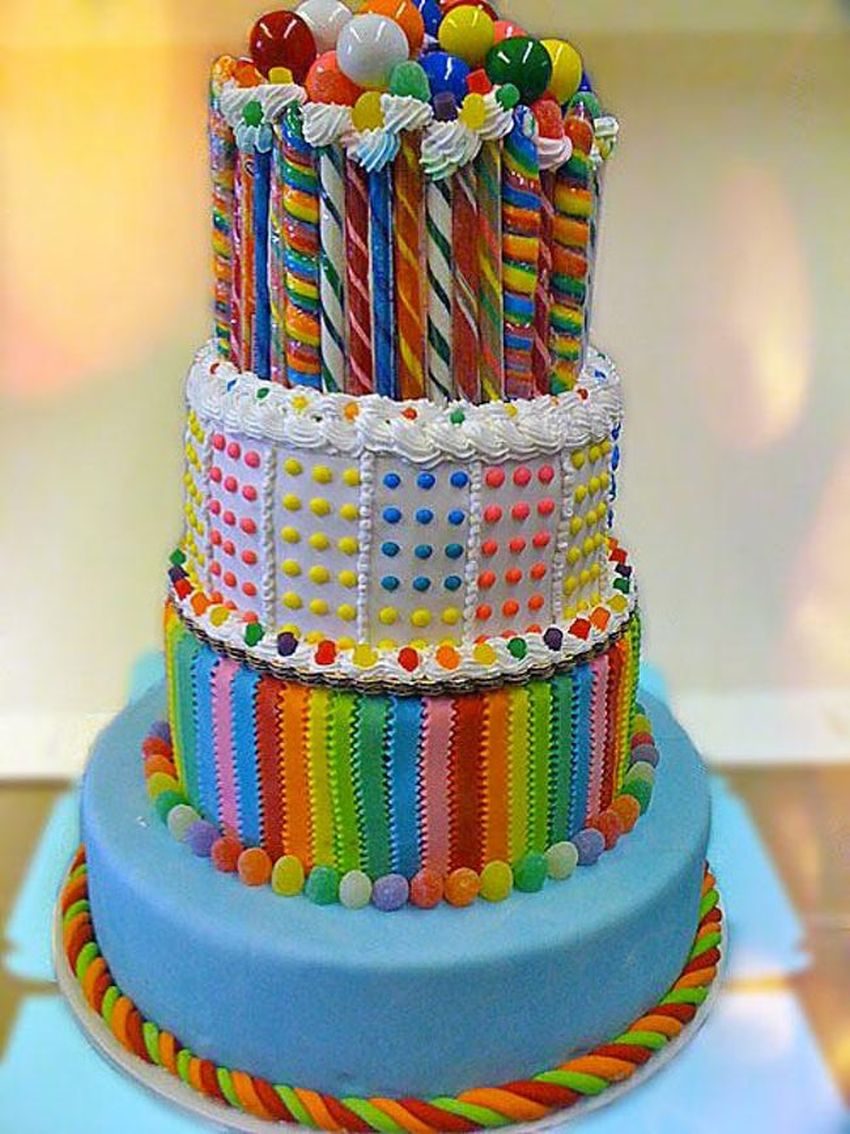 22. KFC Cake
This KFC cake from Paul's Creative Cakes is just another one that looks just like the real thing!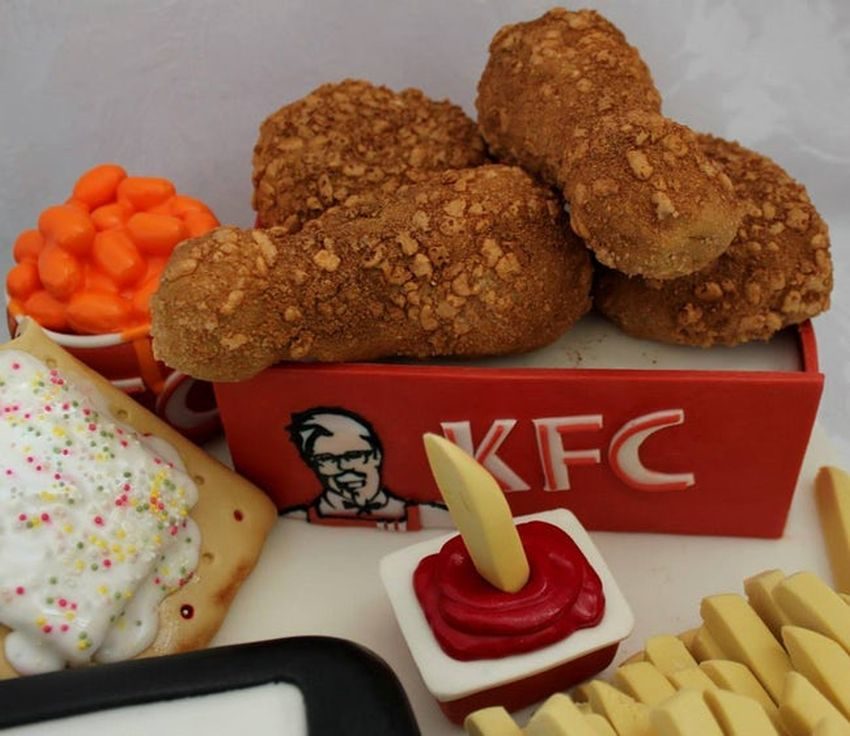 23. M&M Rainbow Pinata Cake
The.Simple.Cook shows you how to make this M&M Rainbow Pinata Cake, which is, clearly, filled with M&Ms. Great idea, don't you think?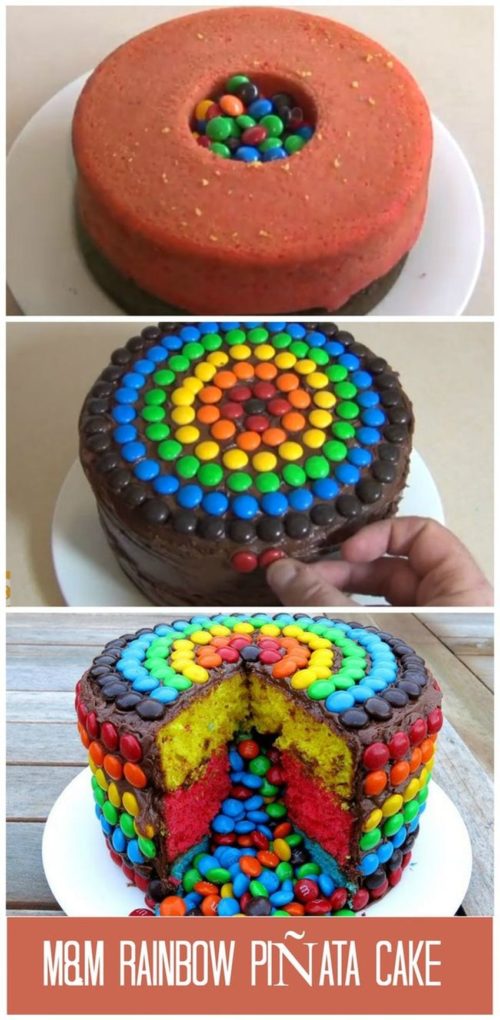 24. Amelanistic Burmese Python Cake
We suggest you take a bite out of this Python cake before it bites you! This one was made by North Star Cakes.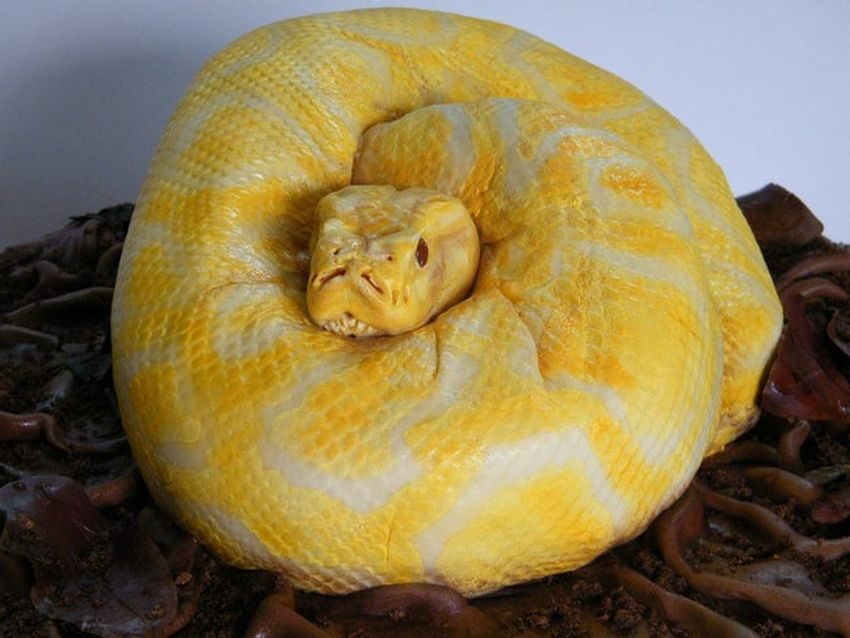 25. Finding Nemo Cake
And here's Nemo, at home on this Finding Nemo cake made by Cake Central.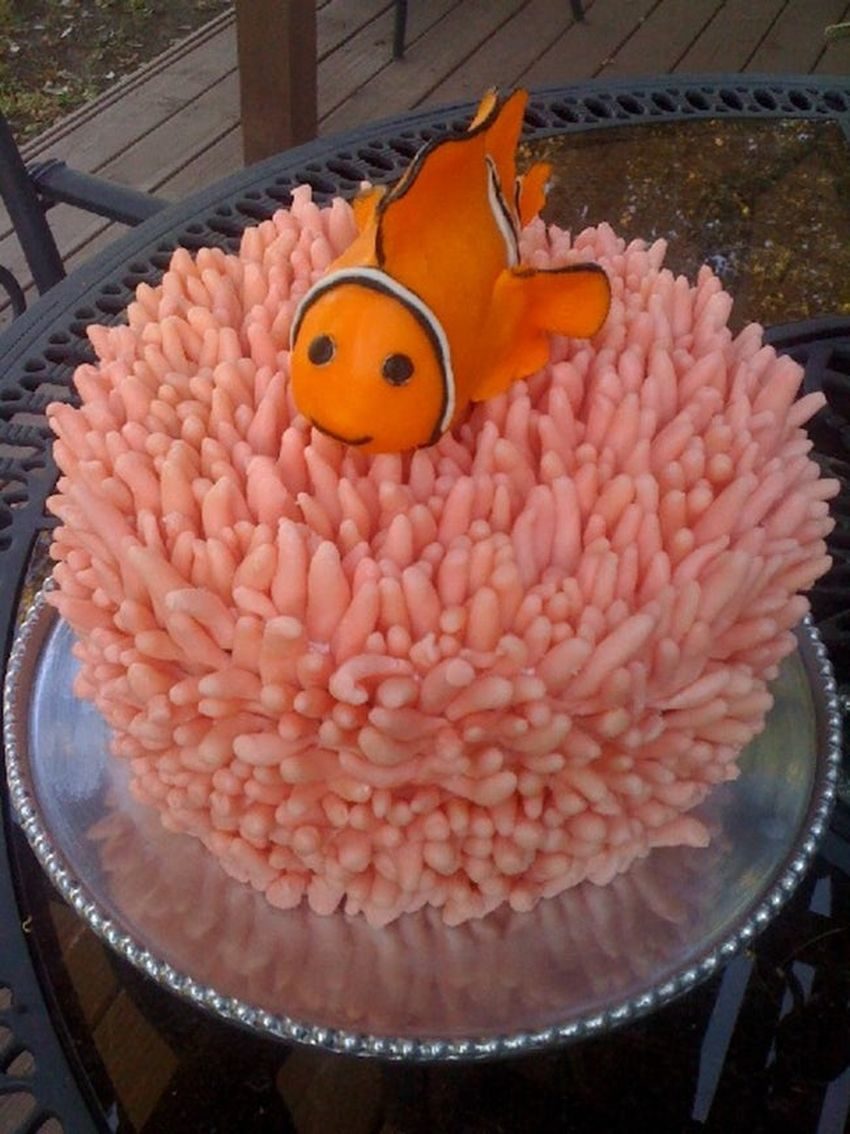 26. Swiss Wheel of Cheese Cake
Cakecrumbs brings a new twist on cheesecake.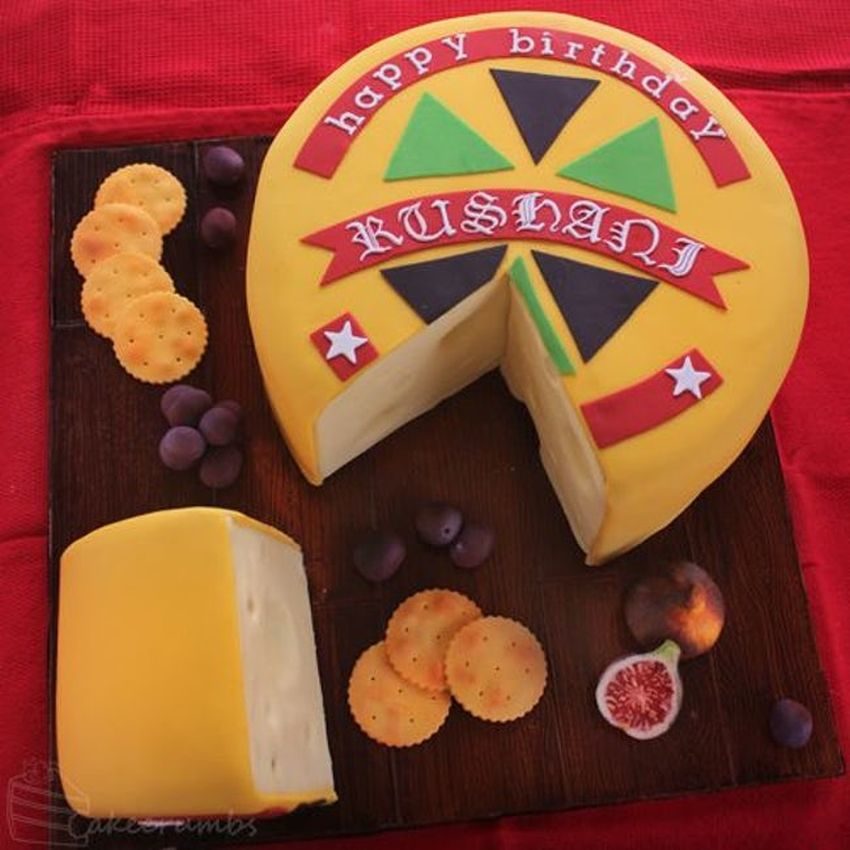 27. The Dissected Cake
Conjurer's Kitchen conjured up this dissected cake, which, like a couple of the previous ones might be too realistic to eat. Would you dare?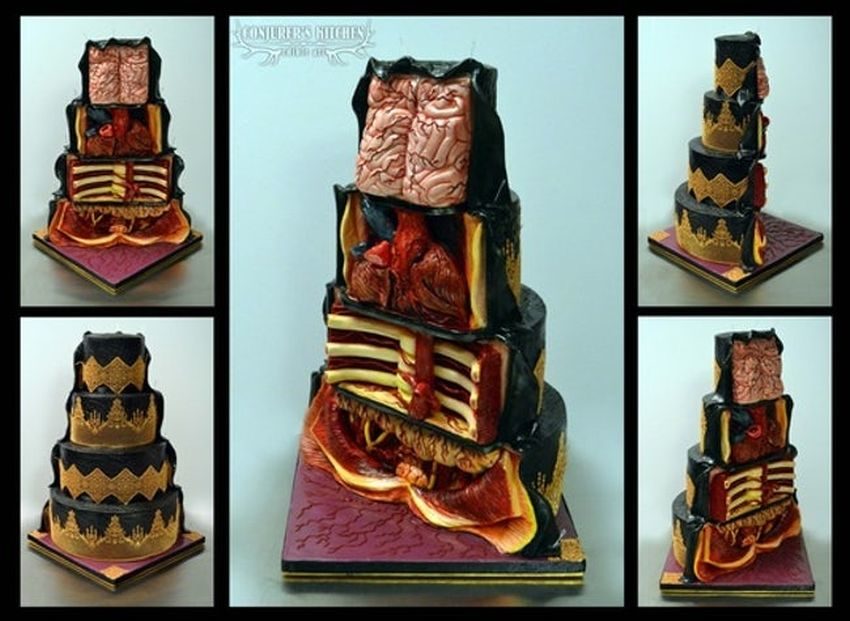 28. Flip Flops Cake
Betty Crocker's recipe for this flip flop cake is super easy, so you might want to give it a try. All you need is Fruit by the Foot for the laces.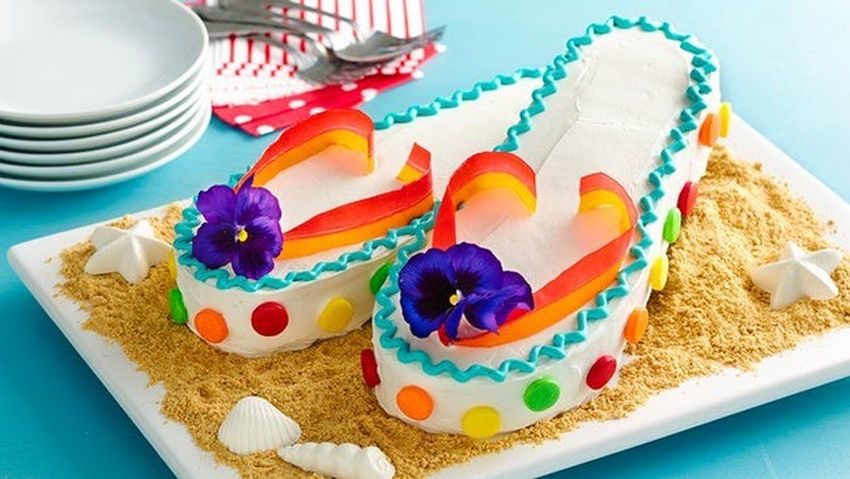 29. Thanksgiving Turkey Cake
This cake is an excellent substitute for a turkey for Thanksgiving Day! You can make it with directions from Tablespoon.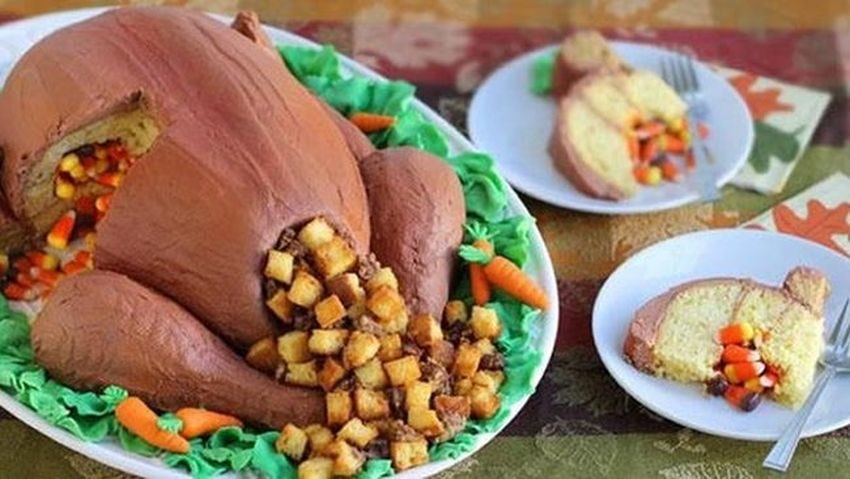 30. This Amazzzing Honeycomb Cake
Another too realistic cake… Would you be brave enough to grab a bite?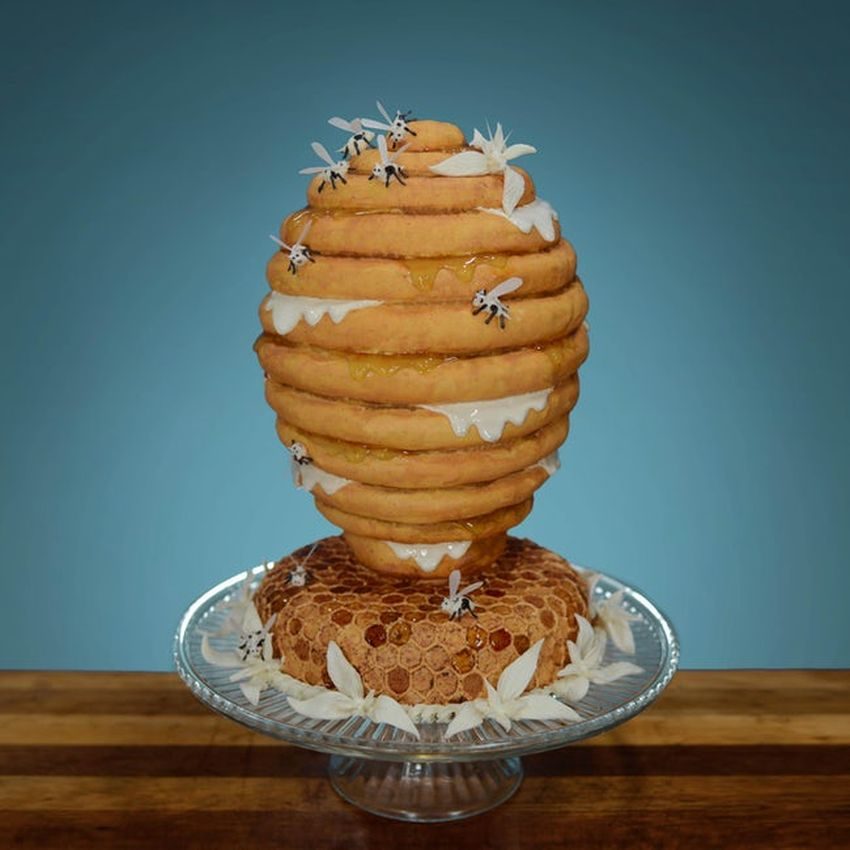 31. This Pizza Cake
There is only one thing better than cake, and that's pizza. So, how about you combine these two? At least shape-wise.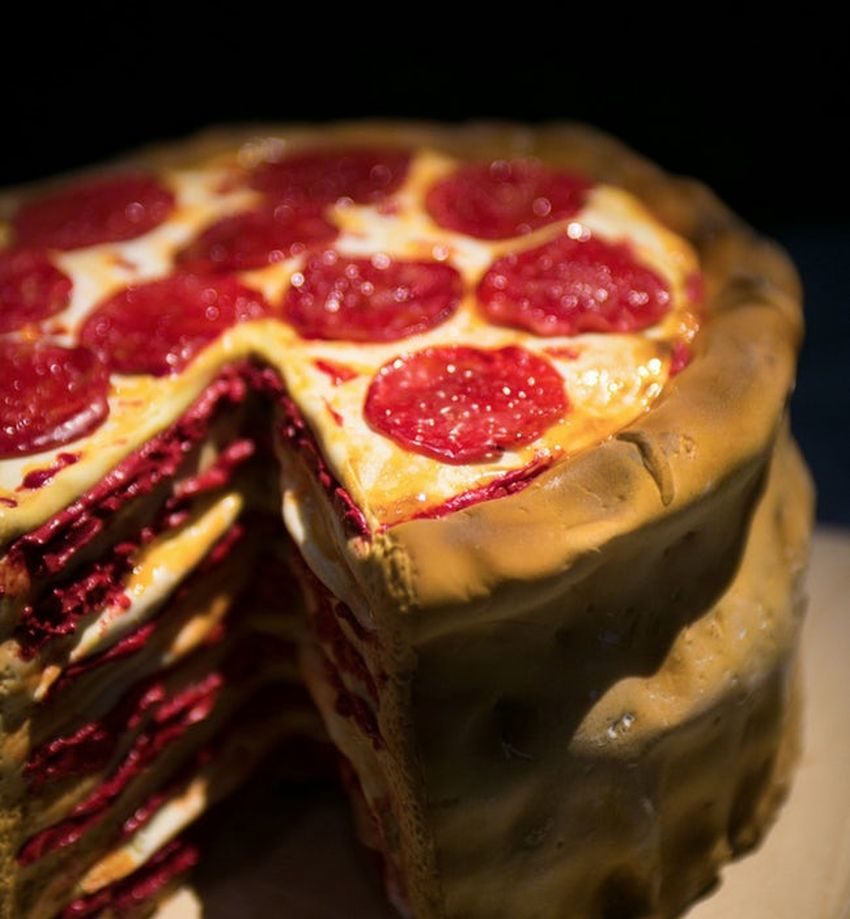 32. Dinosaur Bones S'mores Cake
What dinosaur-loving kid (or adult) wouldn't love this Dinosaur Bones S'more Cake created by Not Starving Yet?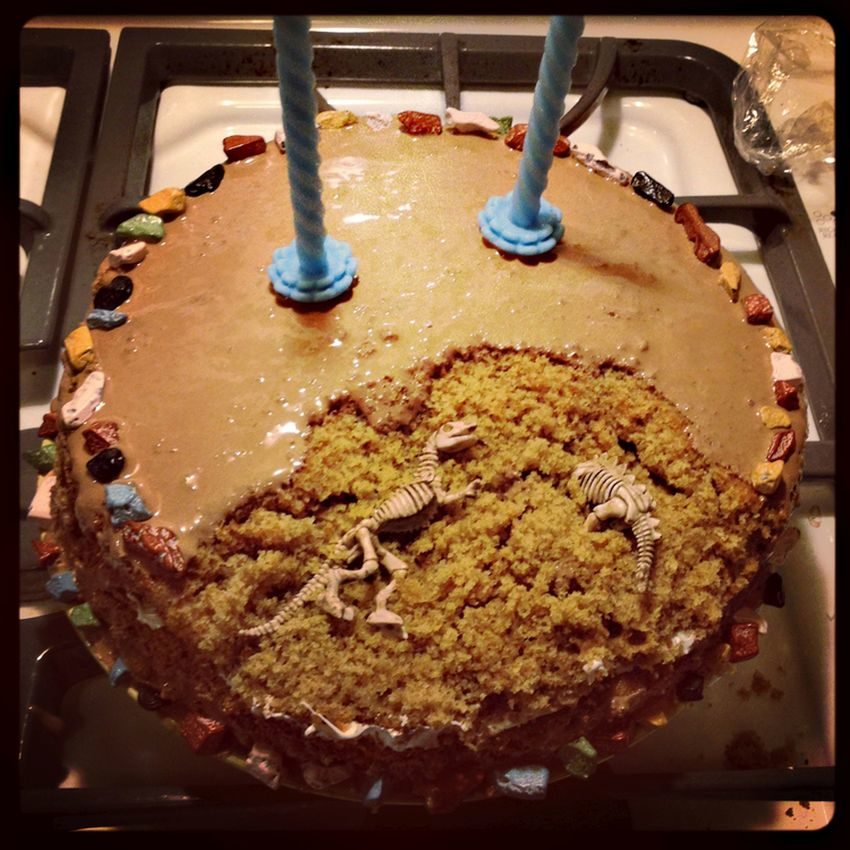 33. Metallica Cake
There is no doubt this is what every Metallica fan wants for his birthday! Sassie Cakes made this one.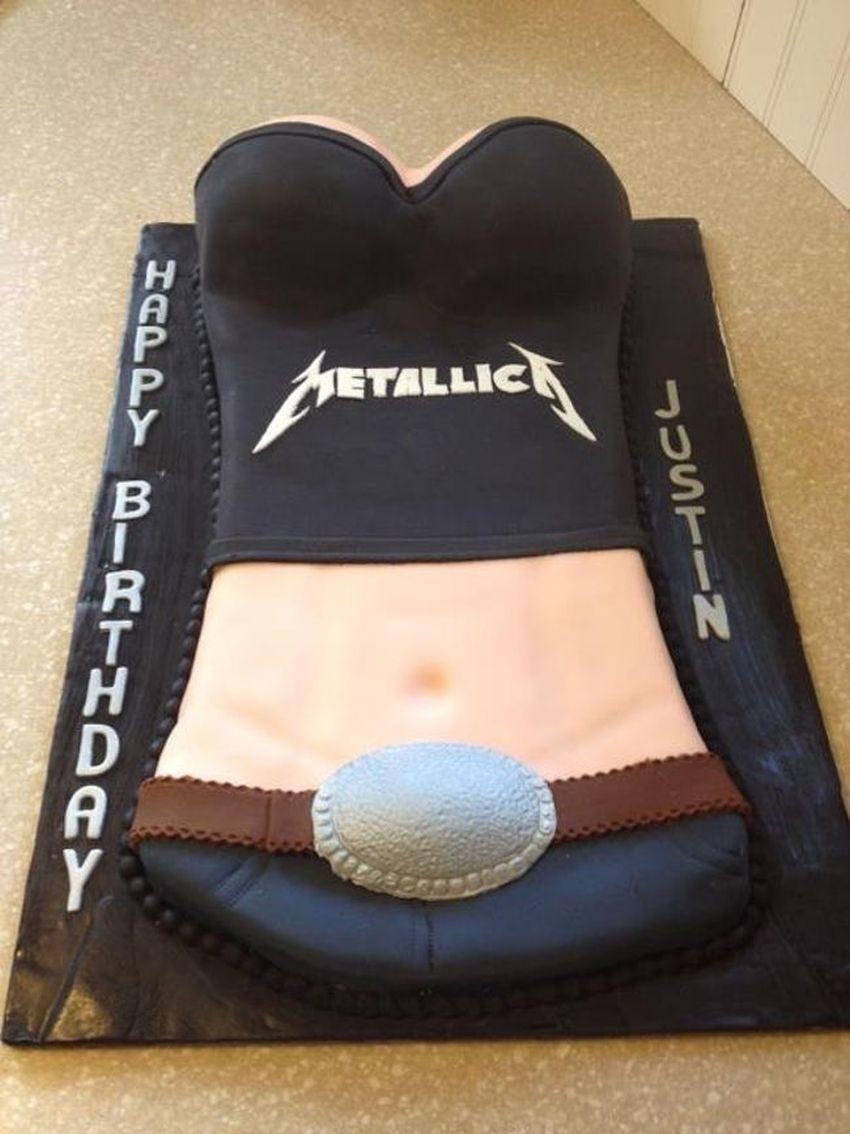 34. Millennium Falcon Cake
And what about the Star Wars fans? Here's the fastest hunk of cake (courtesy of Rachel's Cakes) in the galaxy.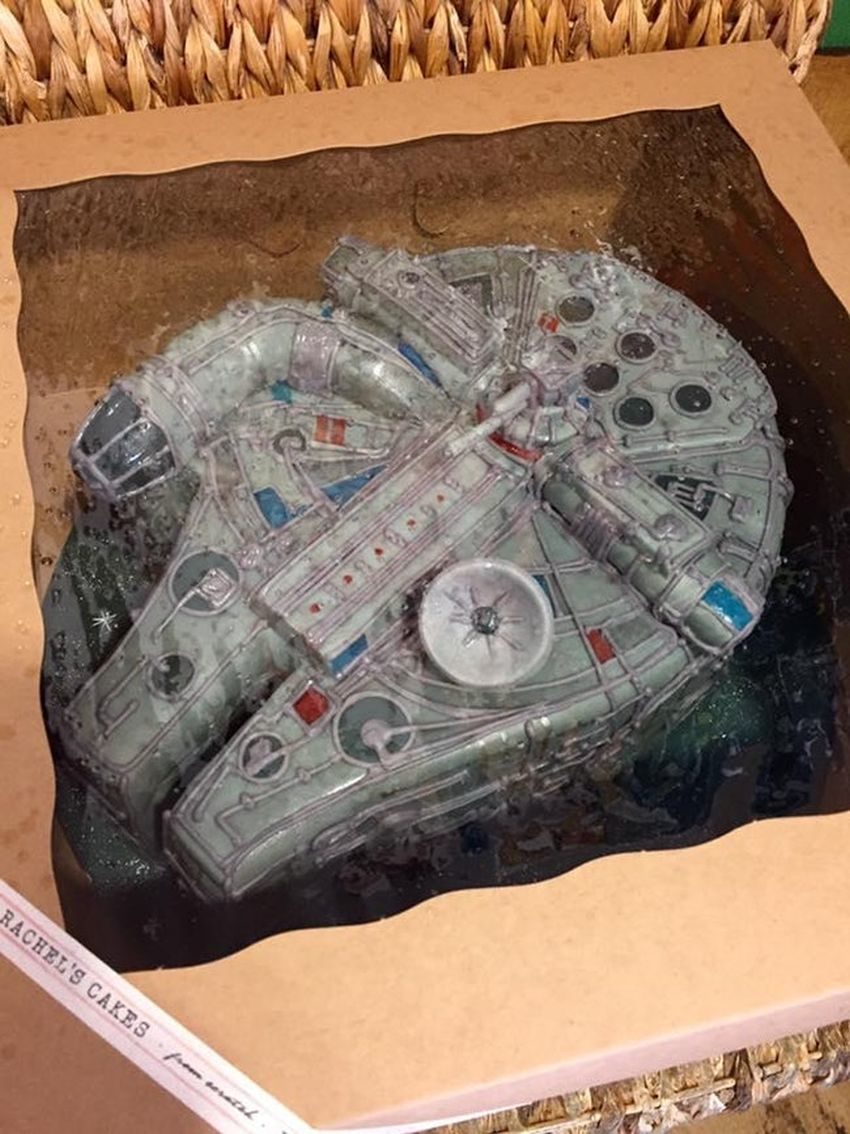 35. Glow in the Dark Cake
Glow in the Dark Cake is ranked 35th on the list of 41 Internet's Most Insane Cakes.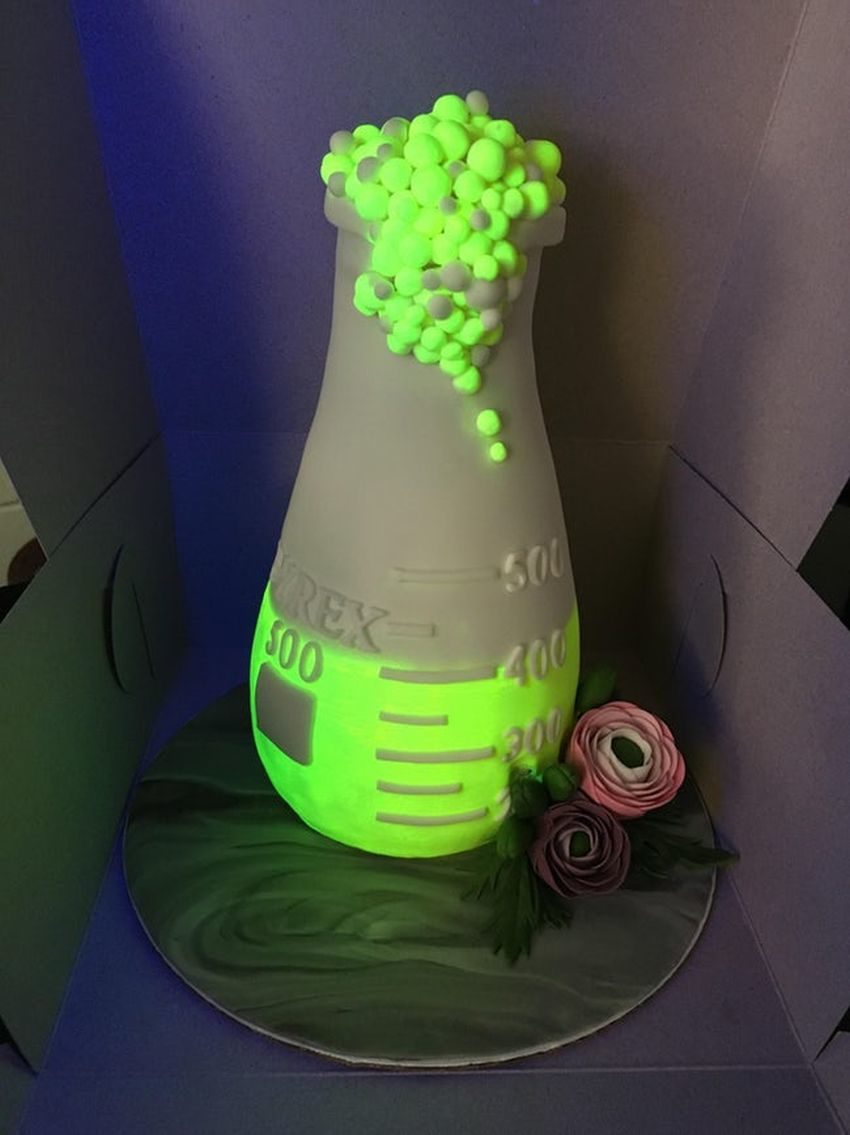 36. Slice Cake
This skin cake by Gillian Bell might seem a little disturbing, but it's awesome, at the same time. And delicious, of course.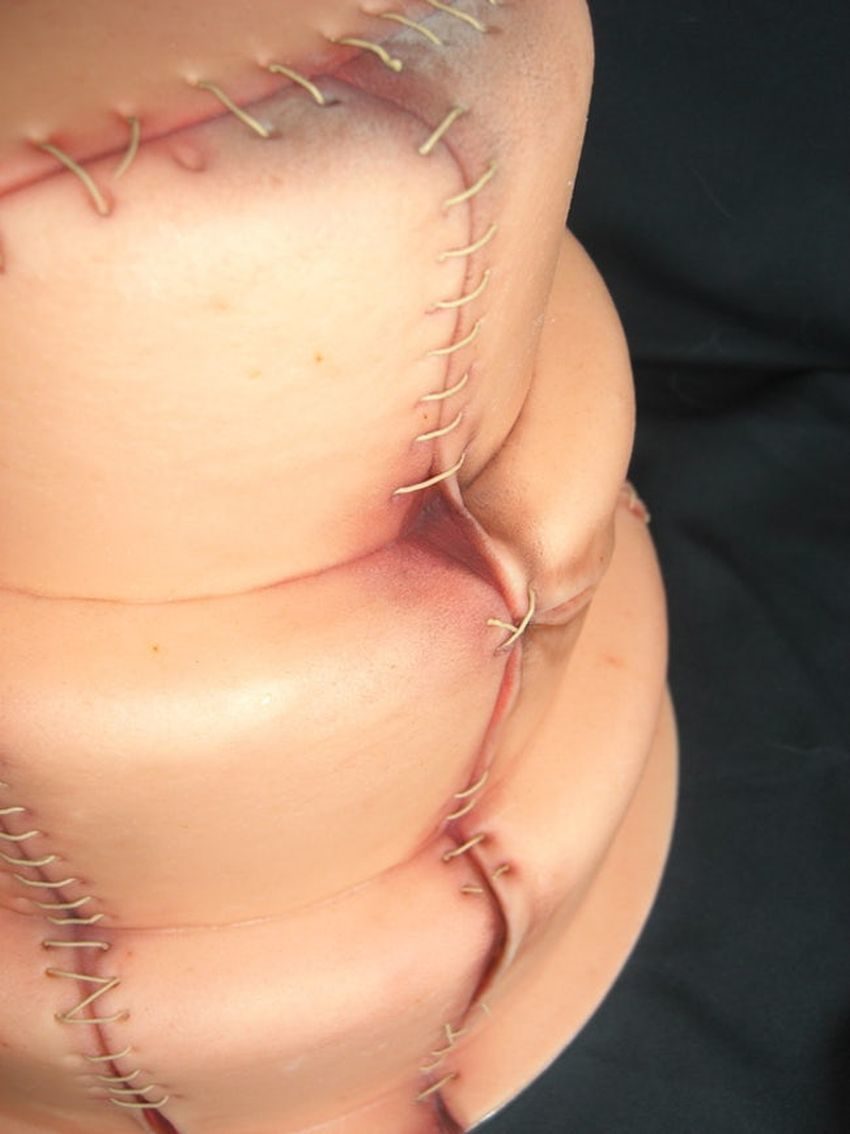 37. This Perfect Seinfeld Cake
This Perfect Seinfeld Cake is listed 37th on the list of 41 Internet's Most Insane Cakes
38. Life Size Bride Cake
As for this one, we hope the real thing is as sweet as this cake.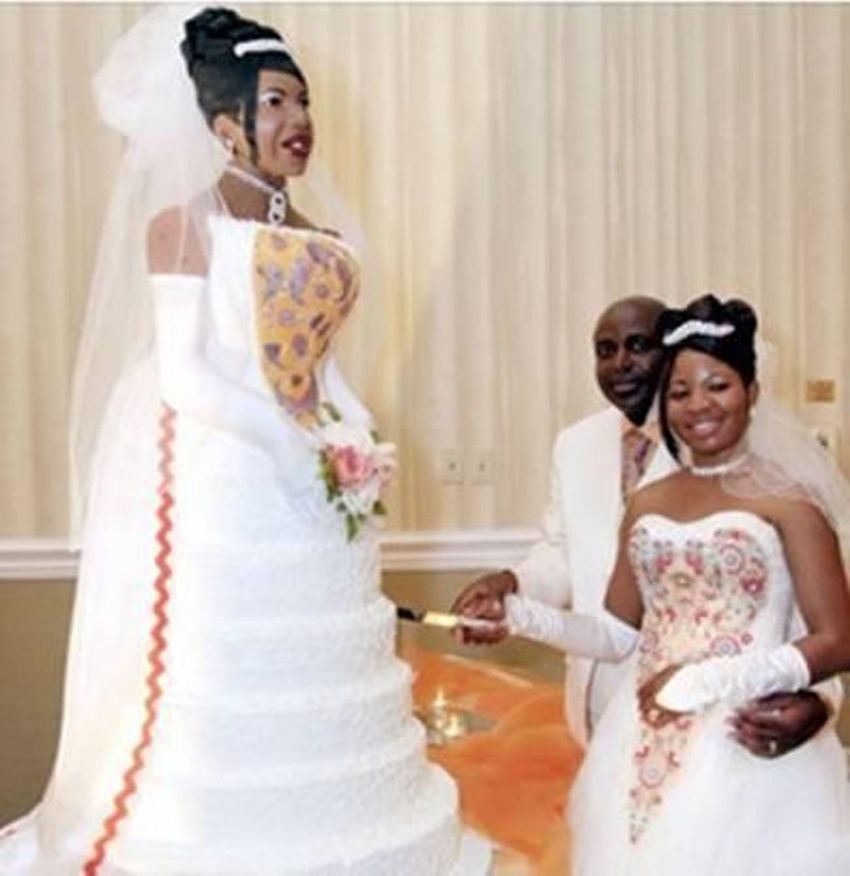 39. Star Wars Cake
Some rescue, this cake is. Another one for Star Wars fans, and we know there are many of you out there.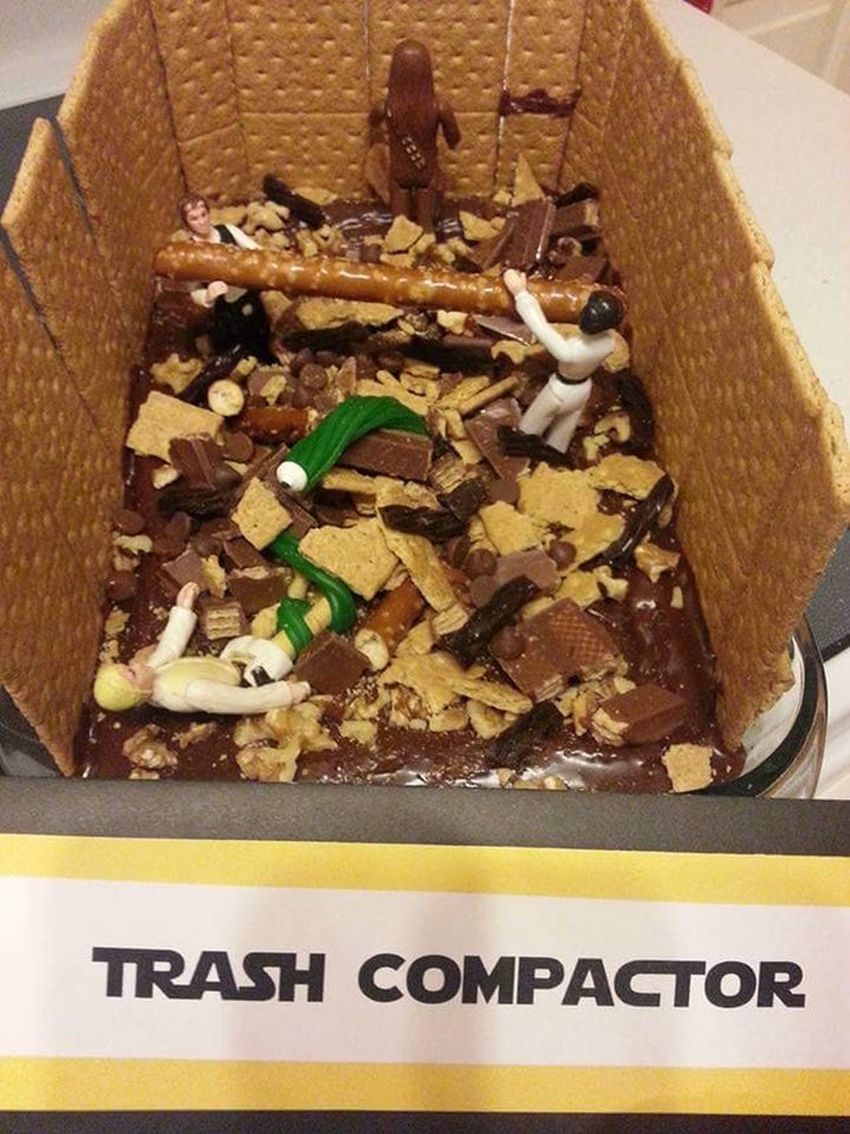 40. The $74 Million Dollar Cake
This 6-foot-long fashion runway cake was made by haute couture designer Debbie Winghm.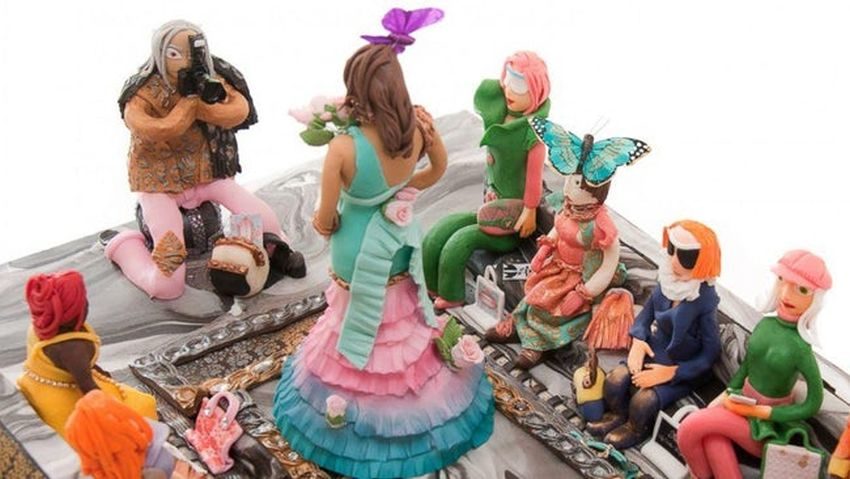 41. Kim Kardashian Cake
Last but not least, this cake could definitely #BreaktheInternet, don't you think? It was made by Tattooed Bakers.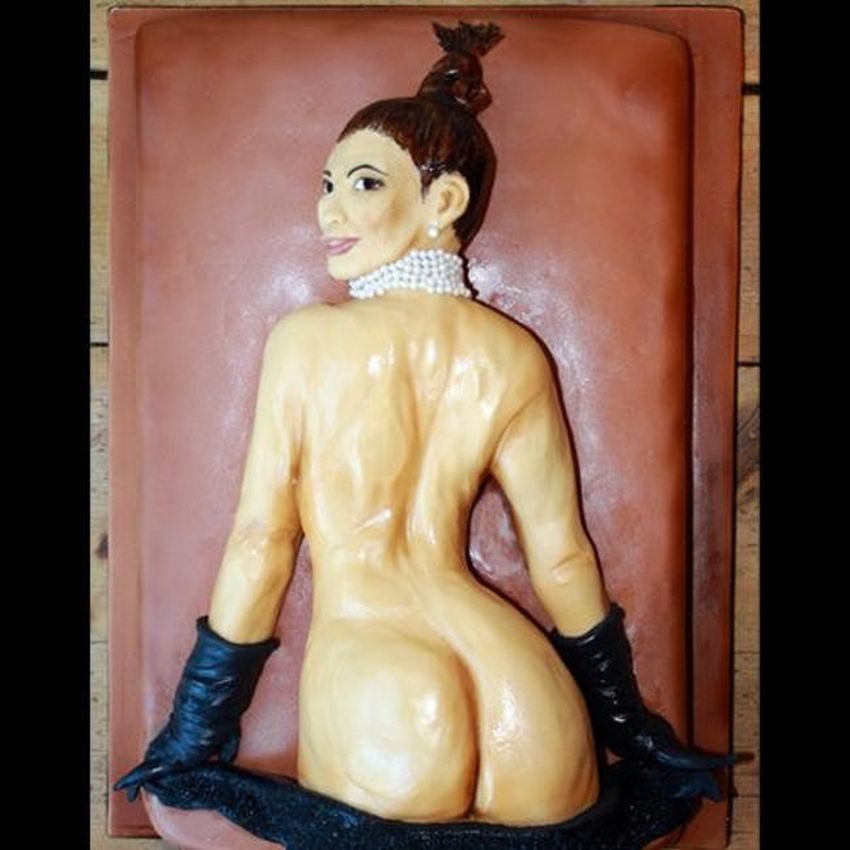 We hope you loved the great majority of these intriguing ideas. Thinking about making one of these yourself? We're sure you can do it! Good luck!