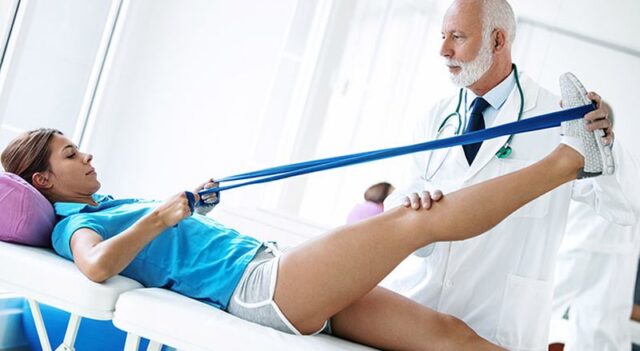 Physiotherapy takes a holistic approach to healthcare, assessing a patient's physicality, and treating it as a whole. A physio restores function, mobility, and movement through a combination of different treatments, exercises, and corrective techniques. A physiotherapist's approach factors in your lifestyle as a whole, taking a macro approach to determine the root cause of your issue or pain.
This can benefit anyone, at any age. Whether you're leading an active lifestyle and you'd like to optimize your performance, you're having difficulty with your day to day posture or you've experienced an injury that needs to be targeted, tailored treatment, physiotherapy is going to work well for you. Still unsure? Read on for the seven key signs that you should be visiting your local physio practice.
Persistent Back Pain
So many of us simply accept back pain as an inevitable part of life, only paying attention when we find ourselves unable to perform our usual daily activities. Visiting a physio can help you to treat your chronic pain for good and live a more comfortable, enjoyable life. Your physio will treat you using a combination of soft tissue release, dry needling, therapy with heating and cooling, ultrasounds, exercises, stretching, and environmental adjustments.
Also, you could prevent more serious issues related to lower back pain by always keeping a good posture of your body when you are sitting and many other activities. Besides that, it is important to know that wearing proper sneakers and shoes can also have a great effect on your back. Getting a massage from a good physiotherapist is always a great solution to cure or prevent injuries, but you should also learn to take care of yourself as well.
Achilles Tendonitis
Achilles Tendonitis is an injury that causes pain, limited mobility, inflammation, and even a potential rupture in the back of the heel. This area connects your calf muscle to the bone, so you must work with a physio to repair and restore this injury should you be experiencing pain or tenderness in your Achilles. Exercises that could help you with this injury are leg compression, stretching, and raising your legs. Similarly, you can use ice, heel lift, and painkillers for help.
Fractures, Breaks, or Dislocations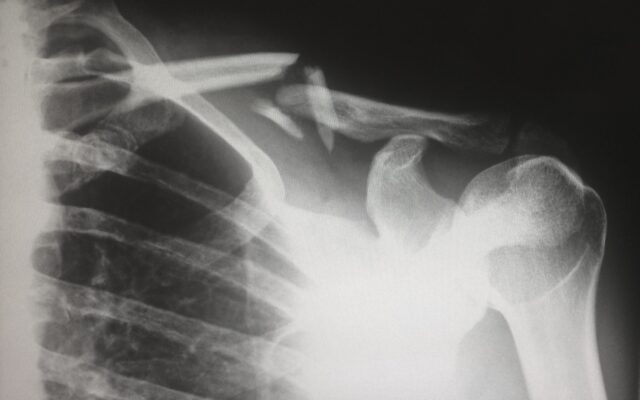 Your physio will be well versed in treating and aiding the restoration of fractures, breaks, and dislocations in all areas of the body. A physiotherapist will work to strengthen the muscles surrounding the break, fracture, or dislocation whilst still ensuring that the injury is safe. Regular treatments can see a faster recovery time. However, many people would focus only on available medication without knowing that exercises they can learn during therapy can bring more positive effects.
Injured Ligaments
Ligament injuries are common in those who lead an active lifestyle involving lots of movement and sports. These can cause pain, swelling, and discomfort. A physio will treat this by conditioning your overall form to benefit your mobility and to minimize your pain whilst this heals. Even if you are not active in any sport, lack of activity might lead to weaker muscles in your back, and you could damage the nerves during basic daily activities, getting out of bed abruptly, lifting heavy things, and more.
Knee Tears
A meniscal tear can often need surgery to recover, but physiotherapy can aid the healing process. Treatment will help to improve range of movement, overall mobility, and minimize pain during your recovery. The main reason why this condition can lead to low back pain is that your knees will lead your body to be in an improper posture while you are walking.
Hip Fractures
Hip fractures can be common in older patients, and left untreated can lead to delirium which is a preventable and painful outcome. Speak to a physio about working to restore a fractured hip to recover faster and smarter. The best way to avoid some more serious issues is to avoid lifting heavier stuff, especially if you already feel some light pain in your hips and lower back. These two are connected with a herniated disc, strains, and sprains, which means that an injury of one of them can affect the other one.
Poor Sleep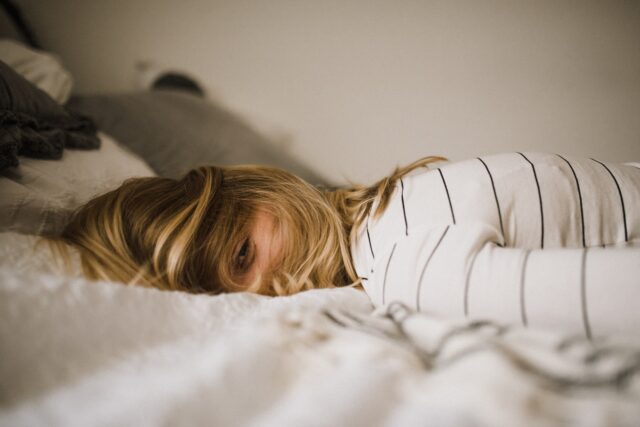 Poor sleep can be devastating for your body and it interferes with every aspect of your lifestyle. Sometimes the cause for insomnia or poor rest can be your neck posture whilst you sleep. A physiotherapist can work with you to adjust your fit on your pillow and maybe recommend some better products that are going to help you sleep better. This posture issue can seep into your stance at your desk and when you're enjoying your free time, so it's well worth getting these seen too as well.
On the other hand, even if you don't suffer from pain in your spine, a good massage can have a great effect on improving your sleep patterns. When you regulate your sleep, it will have a great effect on your health condition.
Last Words
If you are experiencing any of these signs, you should absolutely book appointments at Evoker or into your local physio practice in order to heal yourself and improve your mobility for the long term. Even if you don't have any serious problems, or in case you don't feel any pain in your back, visiting a physiotherapist from time to time can always be beneficial for your body. There are many benefits of these massages that can help you with pain, reduce the possibility for any type of surgery, and prevent you from getting injuries.
That is the main reason why more active people prefer getting a massage more often. Nevertheless, a proper massage from a professional can also affect you to deal with other conditions like chronic diseases like diabetes, asthma, and more.
Furthermore, you have to be aware that your body will become more fragile over years, which leads to the fact that taking an appointment regularly, where a professional physio will examine your body and provide you with a proper massage, can save you from many problems with your spine. The main issue with many people today is that they avoid any physical activities, and choose to sit in front of the TV or PC for most of the day. Therefore, you should try to be more active, and at least to take a regular walk if you are not interested in some more demanding activities like jogging, going to the gym, hiking, swimming, and more.