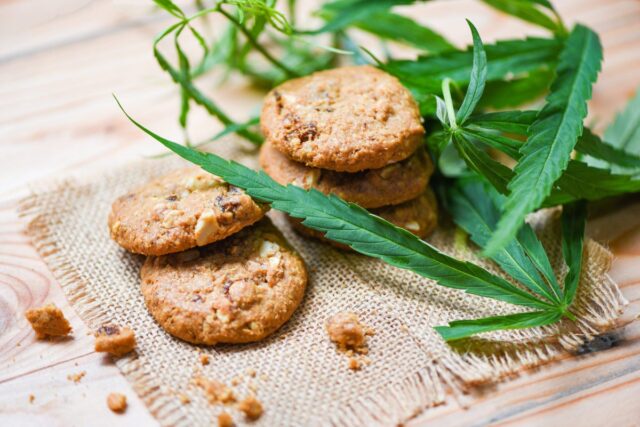 Medical cannabis may be quite effective for patients undergoing treatment for knee, shoulder and back pain. For many struggling with chronic pain, medical cannabis forms an essential part of their medical treatment. You can purchase these products from local dispensaries authorized to sell medical cannabis if your respective state has a medical marijuana program and if you are a medical card holder. If you have access to medical cannabis, you can prepare the following edible recipes at home.
In this article, you'll learn about some simple cannabis edible recipes as well as how to go through the process of getting a medical marijuana card. So, let's get started.
Procedure to Obtain a Medical Cannabis Card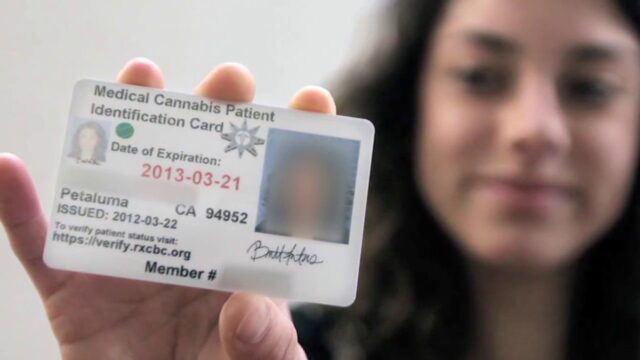 Here is how to get medical cannabis card in Massachusetts in order to start legal purchase of the substance:
Book an appointment to see a licensed medical marijuana doctor in Massachusetts. The task can easily be carried out via healthcare technology platforms such as that made available by Veriheal. It provides a list of medical cannabis doctors in your area and assists with booking the appointment quickly. A short 15-20-minute session with the doctor is necessary so he/she assess your medical condition to identify whether or not you are eligible for medical cannabis treatment. You may discuss your questions and doubts about marijuana treatment while speaking with the doctor. In many states, you can use telehealth and have your consultation without leaving your home.
Once your case gets approved, you shall be required to register with the Massachusetts' Medical Use of Marijuana Program to complete the application.
After the approval and registration with the program, you shall receive your card. It usually takes 2-3 weeks to receive it.
DIY Recipes to Make Edibles at Home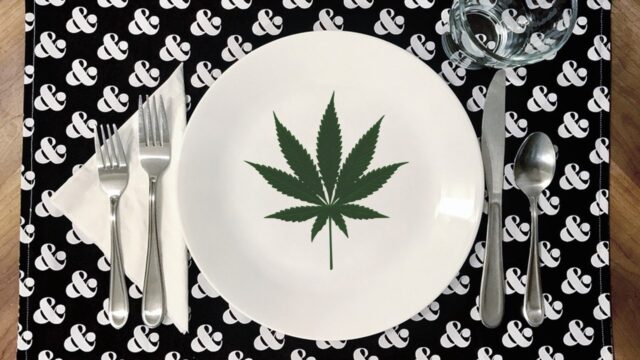 Once you have marijuana handy you can prepare different edibles with this plant medicine at home. Here is a look at few simple yet scrumptious cannabis recipes:
Cannabis Brownies
Ingredients Required
Cannabutter – Half cup
Flour – Half Cup
Cocoa Powder – One fourth cup
Sugar – Three fourth cup
Baking Powder – One fourth teaspoon
Salt – One fourth teaspoon
Vanilla Extract – One teaspoon
Eggs – 2
Procedure
Mix all the ingredients properly until they are smooth.
Grease a microwave safe pan and spread the batter evenly in it.
Bake for approximately half an hour in your preheated oven.
Let it cool off for a while before you slice it.
CannaCookies
Ingredients Required
Cannabutter – Half cup
Softened Unsalted Butter – Half cup
Sugar – One cup
Flour – Two and a half cup
Baking Powder – Half teaspoon
Baking Soda – Three-fourth teaspoon
Egg – One
Vanilla Extract – 2 teaspoons
Procedure
Mix all the ingredients well until smooth.
Now, roll the dough and cut it into different shapes of your choice.
Place them in the refrigerator for around half an hour to harden them.
Now, bake for 15-20 minutes in your preheated oven.
Cannabis Tea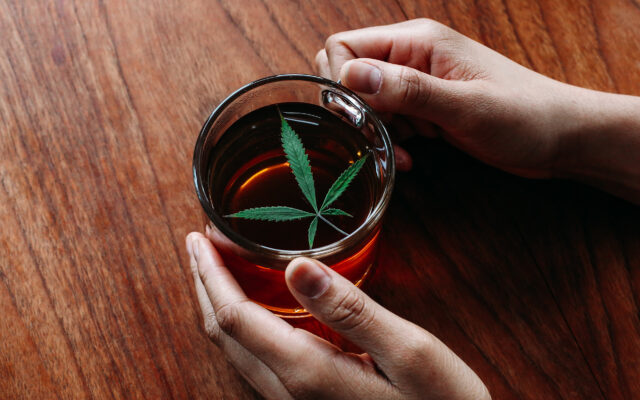 Ingredients Required
Cannabutter – One teaspoon
Tea Bag – One
Water – Three-fourth cup
Milk – One-fourth cup
Sugar/ Honey – One teaspoon
Procedure
Prepare tea by adding the tea bag, milk and your preferred sweetener in a cup of hot water.
Add cannabutter to it and stir well.
Enjoy it while it's still warm.
Cannabis Infused Pasta
Ingredients Required
Pasta – 1 cup
Cannabis-Infused Extra-Virgin Olive Oil – Half a cup
Chopped Flat Leaf Parsley – 2 tablespoons
Red Pepper Flakes – One Pinch
Garlic Cloves – 3
Salt – 1 teaspoon
Freshly Grated Cheese – 1 cup
Procedure
Boil water in a big pot.
Add salt and pasta to the water.
Let the pasta boil for 8-10 minutes.
Mix minced garlic cloves, cannabis infused- extra virgin olive oil, red pepper flakes and salt together and pour mixture into a pan. Heat the the mixture over a low flame.
Let this mixture cook for around 10 minutes. Stir it occasionally in between.
Drain the extra water and add boiled pasta to this mixture.
Add parsley and let it cook for another 5 minutes.
Now, add grated cheese and enjoy this nutritious and delicious cannabis cuisine.
Marijuana Cheese Sandwich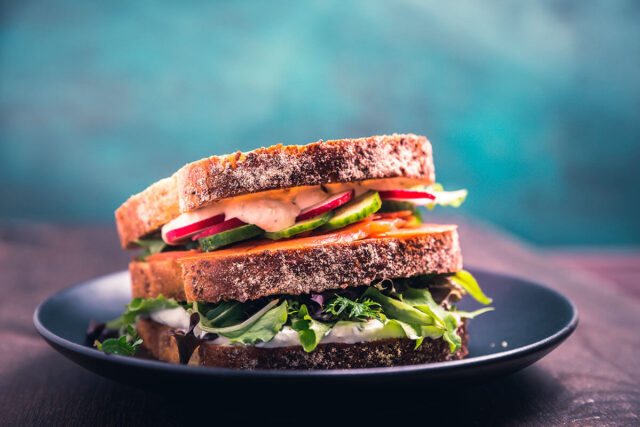 Ingredients Required
Bread – 4 slices
Unsalted Butter – 1 tablespoon
Cannabutter – 1 teaspoon
Cheddar Cheese – 4 slices
Olive Oil – 1 tablespoon
Procedure
Mix the unsalted regular butter and cannabutter in a bowl. You may put it in the microwave for 15-20 seconds to melt it so that it mixes well to form a smooth paste.
Spread this paste evenly on one side of each of the bread slices.
Place the cheddar cheese slice on the plain side of each bread slice.
Next, heat olive oil in a non-stick pan and cook the sandwich on both the sides until the bread turns slightly brown.
Cut it into half and enjoy.
Similarly, you can also prepare a Marijuana tuna sandwich. Just add tuna on top of the cheddar cheese slices and follow the same procedure thereafter.
Cannabis Milk
Ingredients
Milk – One cup
Sugar – one teaspoon
Marijuana buds – 2 grams
Procedure
Grind and Decarb the flower and set it aside.
Heat milk in a pan but make sure not to boil it.
Add grinded marijuana flower to the heated milk.
Leave the mix on low flame for around 20-30 minute. so that the milk gets completely infused with the cannabis.
Keep stirring occasionally to ensure the milk doesn't boil.
Now, pass the milk through a strainer.
Research suggests that cannabis decreases pain in the body, which may be thanks to the anti-inflammatory properties of cannabis. Regular consumption of cannabis infused edibles is one option for soothing pain. However, it is essential to speak with a doctor about whether or not medical cannabis is right for you.
We hope this gives you a fair idea about how to obtain a medical cannabis card in Massachusetts and also how to prepare cannabis edibles at home with minimal effort. Do let us know how you liked the recipes shared here. We shall soon come up with more of these to help soothe your pain.