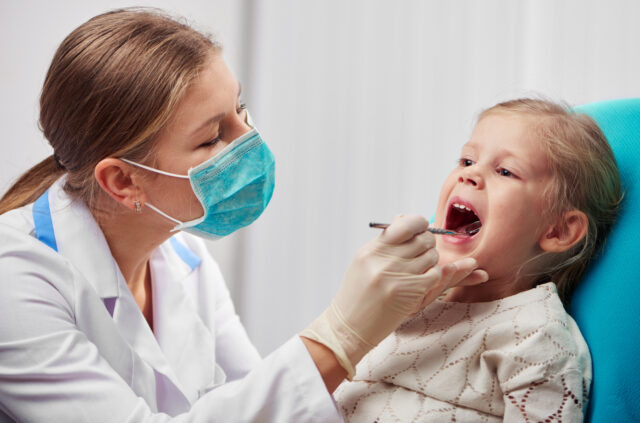 If you are reading this, then congratulations! You have reached an important milestone in your child's life: the first dental appointment. As they say, it is never too early to make sure that you keep your toddler's beautiful smile healthy. Baby teeth are temporary, that is a fact, but it is necessary to keep the little one's teeth and gums in perfect health as they grow older and get their permanent teeth.
It is normal for parents (especially for first-time ones) to feel slightly nervous and anxious about the whole ordeal, but there is no need for that. With the help of Dentaleh, we've written this article about pediatric dentists and will guide you through your kid's first appointment to the pediatric dentist.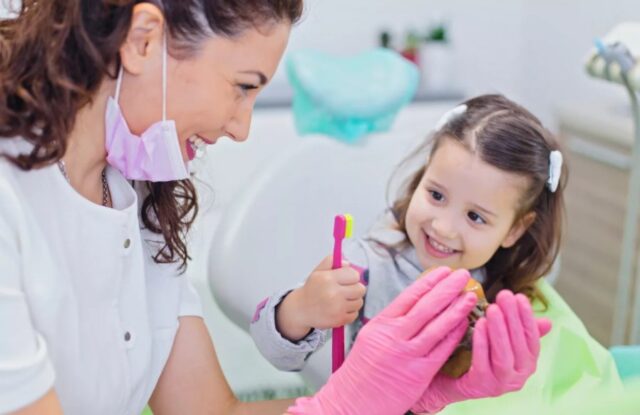 If you are wondering when is the best time to bring your kid to a pediatric dentist, the answer is by the time that he or she turns a year old, or when the first tooth comes out. This is according to two formidable institutions in child health: the American Academy of Pediatric Dentistry (AAPD) and the American Academy of Pediatrics (AAP). In previous times, experts recommend that the first dental appointment should be six months after the onset of the first tooth, or when the child was between one or two years of age.
Choosing a kid's dentist in Singapore is easy for some, as lot of people opt to bring their kid to their own dentists. It is a wise move, especially if your dentist knows how to deal with children. On the other hand, it might be a good idea to let a pediatric dentist examine your child. A pediatric dentist's specialty is looking after young children's dental care, so they would know how to manage crying kids and they will be more likely to have a child-friendly room with enough toys and decorations to provide a much-needed distraction.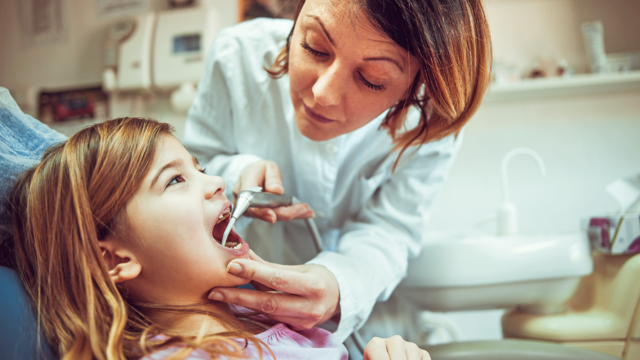 Most first dental appointments are brief and uneventful
The main purpose of this type of visit is to introduce your child to the professional who will look after his or her dental care for the first few years of his or her life. If your child is below three years old, the dentist might ask you to hold him or her while he checks the mouth. For slightly older toddlers, you can stay in the waiting room or sit beside the dentist chair so that the dentist and your child can get to know each other better.
During the first visit, the dentist will look for signs of decay. He or she will examine your child's teeth, jaw, gums, and the alignment of the bite. Depending on the present condition of your child's teeth, the dentist may apply a cleaning agent or some fluoride to the teeth.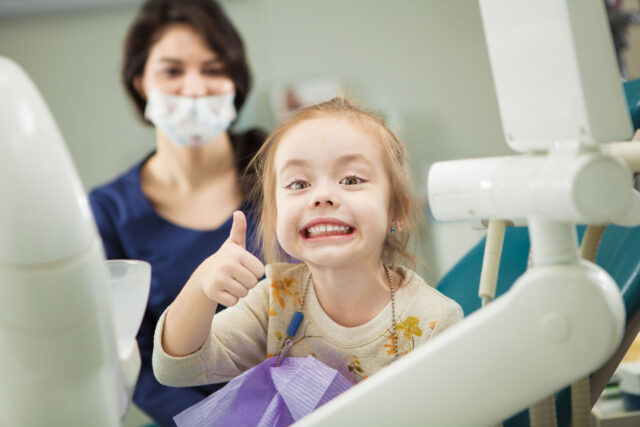 Lastly, before you leave, the dentist will inform you about the proper way of caring for your toddler's teeth. You can ask him or her about common topics like good dental products to try, which food to avoid, and get his or her advice on issues such as thumb-sucking or teething. Do not be shy to ask. Your dentist will be more than glad to give you the information you need.
Before thinking about the worst-case scenarios during the visit to the dentist (e.g. your child throwing fit in the dentist's chair), you need to know that there is no reason for your child to be afraid of the dentist. There is always a chance that he or she will enjoy it and look forward to future visits as much as he or she enjoys going to the zoo or an amusement park. So the best thing to do is to think positive and allow your kid to enjoy his or her first encounter with the dentist.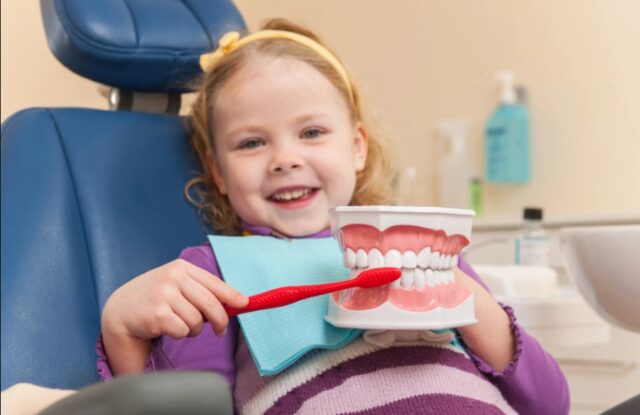 It is also absolutely normal for some kids to be nervous about checkups, both dental and medical. This is understandable so you need to be more patient than usual and assure your child that you know how he or she feels. Do not invalidate their fears because if you do, it will cause more harm than good. Below are some of the helpful tips that you can follow before and during a dental appointment:
Be prepared by bringing your child's favorite books or toys.
Offer a treat, even something as simple as going to the park after the visit to the dentist. This will give them a more positive outlook.
Show them that you are the opposite of anxious. Being calm and cheerful will help lessen the stress of an apprehensive child. Let your child know that going to the dentist is more important for them than it is for you and the dentist is only helping him or her get a healthy and beautiful set of teeth.
Praise your kid for a job well done. Expressing verbal appreciation to a child for being in their best behavior (or even if it is not) is one way of being supportive. One of the perks of availing the services of a pediatric dentist is that they know what to do with a kicking and crying child, so you do not have to worry about that.
Depending on the condition of your child's teeth, the dentist will tell you how often you will need to visit the clinic. If there is no major issue, it is recommended to see the dentist twice a year (or at the very least, once a year). Before the first visit is over, make sure that you book an appointment for the next one.